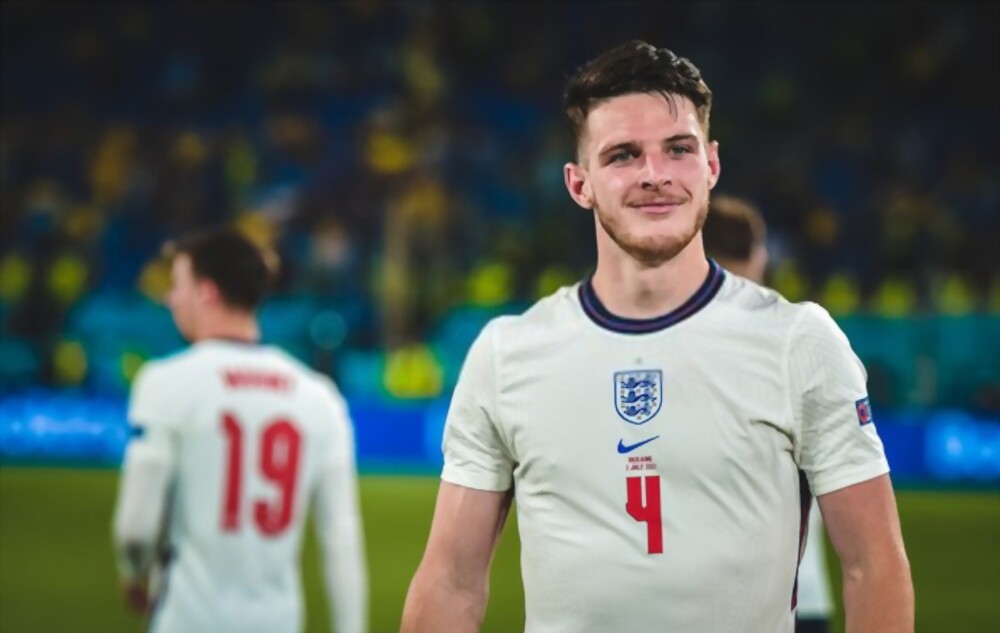 Everyone present at the London Stadium last night will remember Declan Rice's goal for a very long time. 
Declan Rice, who was praised by manager David Moyes, gained possession of the ball in the West Ham half, exchanged passes with Lucas Paqueta, ran the length of the field, and beat Gent goalkeeper Davy Roef with a low shot into the bottom corner.
The midfielder's brilliant play gave the Hammers a 3-1 victory overall in their Europa Conference League quarterfinal, which calmed everyone's nerves after a dreadful start that saw the Belgians unexpectedly take the lead.
Now, Rice's goal is sure to add more cause for concern for the Hammers regarding his future, as the 24-year-old has already been strongly linked with a summer move towards Arsenal, despite being under contract for another season.
"If anyone doubted his ability to pull it off," Moyes remarked, "they are utterly naive and don't observe us close enough. He is quite the player. We appreciate him so greatly because of this. Declan has so many different aspects to his game, yet he sometimes conceals them. Although he has a positive demeanour, he could do with expressing it more.
His experience playing for England has been enormous. Having the opportunity to work with the calibre of players the national team has and excellent coaching staff has been of big help to Declan".
Rice's third goal of the year was his first in a European championship since the win over Lyon in the second leg of the Europa League quarterfinal one year earlier.
Speaking in front of BT Sport, Rice stated "I feel good when I pick the ball up in such places and have room to push into. I believe I perform at my best in that type of situation. Since it doesn't happen often, it surely ranks among my finest goals for West Ham. I had no idea how to celebrate properly".
West Ham will have the opportunity to make amends for last season's Europa League semi-final loss to Eintracht Frankfurt in the match against AZ.
Although Moyes and his team had work to do to ensure Premier League survival, the Scot stated he will let them "enjoy it" for an hour.