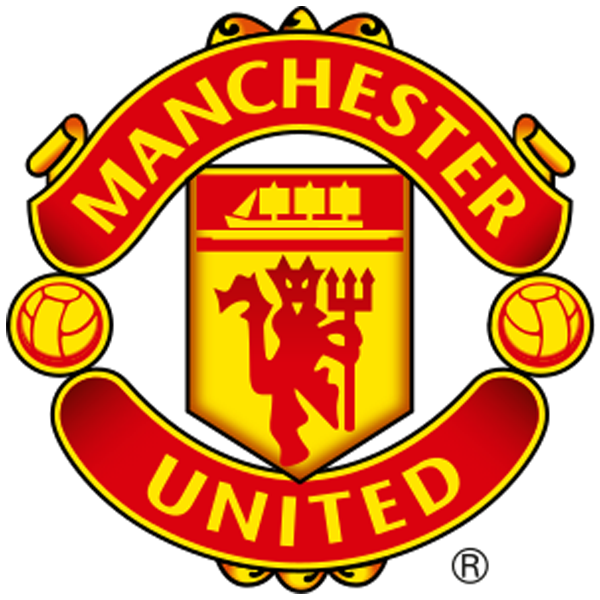 Manchester United F.C. – Club History & Profile
Manchester United F.C. is one of the biggest and most iconic football clubs in the world. Often referred to as the Red Devil, they have a rich history that spans over a century.
It all started back in 1878 when they were known as Newton Heath LYR Football Club, but they later changed their name to Manchester United in 1902.
Nicknamed 'The Red Devils', the club has established themselves as one of the most successful English Football clubs.
You want to talk about success? Manchester United F.C. has won a total of 20 English Premier League titles – that's more than any other club in the league's history. Plus, they've got 12 FA Cups, 3 UEFA Champions Leagues, and 1 Europa League under their belt. That's not even counting all the other domestic and international titles they've won throughout their history.
The club is well known for its millions of passionate supporters worldwide. Man United has won many trophies over the years – from domestic cup competitions to continental ones.
The club's presence among the top-tier teams in Europe and beyond has been one of the most consistent ones.
This article takes an in-depth look at Manchester United's profile, from its early days to its current status as one of the greatest teams in world football.
But what really sets Manchester United F.C. apart is their incredible legacy of players and managers. From the legendary Sir Matt Busby who oversaw the club's first period of dominance in the 1950s and 1960s to Sir Alex Ferguson who led the club to unprecedented success in the Premier League era from 1992 to 2013, they've had some of the greatest managers in soccer history.
And let's not forget about the incredible players who have donned the Red Devils jersey – George Best, Bobby Charlton, Eric Cantona, Roy Keane, Ryan Giggs, Paul Scholes, and Cristiano Ronaldo, just to name a few.
Manchester United F.C. History
Manchester United Football Club is one of the most popular football clubs, with a long and rich history dating back to 1878. From its humble beginnings as Newton Heath LYR Football Club in 1878 to its current status as a global powerhouse, the Red Devils have always been a team that has united people.
The club was founded in 1878 as Newton Heath LYR Football Club, a team made up of railway workers from the Lancashire and Yorkshire Railway Company.
Back in the day, when Manchester United F.C. was just starting out, the team used to play against other departments and railway companies.
But it wasn't until November 20th, 1880, that they played their first official match. They donned the colours of their parent railway company – green and gold – and went up against Bolton Wanderers' reserve team. Unfortunately, they were defeated after Bolton Wanderers beating them 6-0.
In United's early years, the club struggled to find its footing. The team played in a variety of leagues and competitions and even faced bankruptcy at one point.
Back in the late 1800s, when the Football League was first formed, Newton Heath didn't think they were good enough to join the ranks of teams like Blackburn Rovers and Preston North End.
It wasn't until 1892 that they finally decided to take the plunge and join the league at Division One level. Their stay in the top flight was short-lived, and they were relegated to Division Two after just two seasons.
To make matters worse, the club was facing financial difficulties, and it seemed like they might not survive. But just when all hope seemed lost, a local brewery owner named John Henry Davies stepped in to save the day. Legend has it that he became interested in the club after finding a lost dog belonging to the team's captain, Harry Stafford.
New club owner Davies saw the potential in Newton Heath and decided to invest in the club, in exchange for some say in how it was run.
In 1902, the investment was a fresh start for the club, and what better way to signify a new era than with a new name? On April 24th of that year, the club officially changed its name to Manchester United.
There were several rejected proposals of how the club should be called, including Manchester Central and Manchester Celtic. It was a bold move that would set the stage for decades of success and countless memories for fans worldwide.
The new name brought renewed hope and energy to the club. Over the years Manchester United F.C. continued to grow and evolve. But those early struggles and the determination of people like Davies laid the foundation for the team's future success.
Today, Manchester United is one of the most iconic and successful football clubs in the world, with a fan base that spans continents and cultures. But it all started with a group of passionate footballers and supporters who refused to give up, even when the odds were against them.
Manchester United F.C. Kit History
One of the most iconic aspects of Manchester United's identity is its distinctive red kit. The club's colours were originally green and gold, like the colours of their parent railway company.  But with the new name, new kits were introduced.  In 1902, the team's management decided to change the kit to red and white. The decision to change the colours of the kits was initially met with some resistance from fans. But nowadays we can't imagine Manchester United F.C. without their iconic red kits.
Manchester United Players 2023
| | | | | |
| --- | --- | --- | --- | --- |
| Player Name | Position | Age | Nationality | Transfer Value |
| David de Gea | GK | Nov 7, 1990 (32) | Spain | €15.00m |
| Jack Butland | GK | Mar 10, 1993 (29) | England | €1.50m |
| Tom Heaton | GK | Apr 15, 1986 (36) | England | €600k |
| Lisandro Martínez | CB | Jan 18, 1998 (25) | Argentina | €50.00m |
| Raphaël Varane | CB | Apr 25, 1993 (29) | France | €40.00m |
| Harry Maguire (C) | CB | Mar 5, 1993 (29) | England | €30.00m |
| Victor Lindelöf | CB | Jul 17, 1994 (28) | Sweden | €15.00m |
| Phil Jones | CB | Feb 21, 1992 (31) | England | €2.00m |
| Teden Mengi | CB | Apr 30, 2002 (20) | England | €2.00m |
| Luke Shaw | LB | Jul 12, 1995 (27) | England | €28.00m |
| Tyrell Malacia | LB | Aug 17, 1999 (23) | Netherlands | €22.00m |
| Brandon Williams | LB | Sep 3, 2000 (22) | England | €10.00m |
| Diogo Dalot | RB | Mar 18, 1999 (23) | Portugal | €32.00m |
| Aaron Wan-Bissaka | RB | Nov 26, 1997 (25) | England | €18.00m |
| Casemiro | DM | Feb 23, 1992 (31) | Brazil | €50.00m |
| Scott McTominay | DM | Dec 8, 1996 (26) | Scotland | €30.00m |
| Christian Eriksen | CM | Feb 14, 1992 (31) | Denmark | €25.00m |
| Marcel Sabitzer | CM | Mar 17, 1994 (28) | Austria | €20.00m |
| Fred | CM | Mar 5, 1993 (29) | Brazil | €20.00m |
| Donny van de Beek | CM | Apr 18, 1997 (25) | Netherlands | €20.00m |
| Zidane Iqbal | CM | Apr 27, 2003 (19) | Iraq | €800k |
| Kobbie Mainoo | CM | Apr 19, 2005 (17) | England | €300k |
| Bruno Fernandes | AM | Sep 8, 1994 (28) | Portugal | €75.00m |
| Jadon Sancho | LW | Mar 25, 2000 (22) | England | €60.00m |
| Marcus Rashford | LW | Oct 31, 1997 (25) | England | €55.00m |
| Anthony Elanga | LW | Apr 27, 2002 (20) | Sweden | €25.00m |
| Alejandro Garnacho | LW | Jul 1, 2004 (18) | Argentina | €5.00m |
| Antony | RW | Feb 24, 2000 (23) | Brazil | €75.00m |
| Facundo Pellistri | RW | Dec 20, 2001 (21) | Uruguay | €3.00m |
| Mason Greenwood | RW | Oct 1, 2001 (21) | England | |
| Anthony Martial | CF | Dec 5, 1995 (27) | France | €15.00m |
| Wout Weghorst | CF | Aug 7, 1992 (30) | Netherlands | €14.00m |
Best Manchester United Managers of All Time
Ernest Mangnall
It's not often that you hear the name J. Ernest Mangnall mentioned among Manchester United's faithful supporters. After all, he served as the club's secretary from 1903 to 1912 – a lifetime ago.
Ernest Mangnall served as the manager of Manchester United from 1903 to 1912. During his tenure, he led the team to several important victories and laid the groundwork for the club's success in the years to come.
Mangnall was a visionary manager who recognized the importance of building a strong team and establishing a permanent home for the club. He played a key role in moving United to Old Trafford. Later the stadium became one of the most iconic stadiums in the world of football.
Under Mangnall's leadership, Manchester United F.C. won the league championship twice, in 1908 and 1911. He also led the team to victory in the FA Cup in 1909. Mangnall's success was partly due to his ability to identify and develop talented young players.
Despite his accomplishments, Mangnall's time at United was not without controversy. In 1912, he surprised fans and management alike by leaving the club to become the manager of Manchester City. Many United supporters saw the move as a betrayal, but it did little to diminish Mangnall's impact on the club.
Today, Mangnall is remembered as an important figure in Manchester United's history. His legacy can be seen in the team's commitment to excellence and in the enduring spirit of Old Trafford. Despite the passage of time, his contributions to the club continue to inspire and captivate fans around the world.
Tommy Docherty
Tommy Docherty is one of the most colourful and memorable managers in the history of Manchester United F.C.. Known for his bold personality and brash approach to management, Docherty led the team through some of its most turbulent years.
Docherty took over as manager of Manchester United F.C. in December 1972, when the club struggled both on and off the pitch.
Tommy Docherty took over a club with an ageing team. He knew that this had to change.
One of Docherty's most significant contributions to Manchester United was his ability to identify and develop young talent. He brought in several promising young players, including Lou Macari and Gordon Hill, who would become key figures in the team's success.
Despite the challenges he faced, Docherty managed to keep the team in the First Division for two seasons before overseeing a much-needed rebuild. His bold approach paid off, and United were promoted back to the top tier of English football just a year later.
Docherty was known for his fiery temper and his willingness to take risks, both on and off the pitch. He famously clashed with the team's board of directors over a number of issues, including player transfers and the team's training facilities.
Under Docherty's leadership, United achieved a number of significant victories. In 1977, he led the team to victory in the FA Cup, defeating Liverpool in the final. It was a historic moment for the club, and one that Docherty would always be remembered for.
However, just two years later, Docherty's time at Manchester United would come to an abrupt and controversial end. He was dismissed from his position as manager after it was revealed that he had had an affair with the wife of the club's physiotherapist. The scandal sent shockwaves through the football world and tarnished Docherty's reputation.
Despite the controversy, Docherty remains an important figure in the history of Manchester United F.C..
Ron Atkinson
Ron Atkinson, fondly known as "Big Ron," is a legendary figure in the Manchester United history books. From 1981 to 1986, he was United's manager, leading them through a period of significant change and growth.
While he didn't win the league during his five-year stint at Old Trafford, he was still the most successful manager since the legendary Matt Busby.
Atkinson brought European football back to Old Trafford, including a famous victory over a prime Diego Maradona's FC Barcelona.
Atkinson was a master at identifying and developing young talents. He also brought in some exceptional players, including Bryan Robson, who he signed for a British record fee of £1.5 million from his former club West Brom in 1981.
Atkinson also signed Remi Moses, Frank Stapleton, and Norman Whiteside, whom he promoted to the first team at the tender age of 17.
One of the highlights of Atkinson's tenure at Manchester United came during the 1985-86 season, when the team started with ten consecutive victories, igniting the hope of the league title returning to the club. Unfortunately, the team couldn't keep the momentum going and ended up losing out after Christmas.
The 1986-87 season got off to an extremely disappointing start, and it became clear that Atkinson's time at the club was coming to an end.
The flamboyant Englishman was sacked on November 6th, 1986, despite delivering two FA Cups and one Charity Shield during his time at the club.
Atkinson's tenure at Manchester United may have been cut short, but his impact on the team's history cannot be overlooked.
He brought in some exceptional talent and brought European football back to Old Trafford. While he may not have won the league, he left a lasting impression on the club and helped pave the way for future success under his successor, a certain Scotsman who would go on to usher in an era of unparalleled achievement.
Sir Alex Ferguson
Sir Alex Ferguson needs no introduction. He's a giant among men who took Manchester United to the summit and beyond. The legendary Scot was appointed as Ron Atkinson's successor on November 6th, 1986. Ferguson did a phenomenal job in his homeland with Aberdeen, and the United's board believed he was the right man for the job. And they were not wrong about it.
Sir Alex's success wasn't immediate. He had to endure heavy criticism for the better part of four years. Even after winning his first trophy with the club in the FA Cup, the fans still didn't believe in him. Still, the club kept faith in the Scotsman, even when many doubted his potential to deliver at a club of Manchester United's stature.
The beginning of the '90s changed everything for Sir Alex. The club started claiming victory after victory on a path to success that continued right up until his retirement almost two decades later.
Sir Alex built a dynasty at Old Trafford. He instilled a winning mentality and a never-say-die attitude in his players that became the hallmark of his tenure.
Sir Alex had an excellent eye for spotting talent. This led to the emergence of the Class of '92. This class had exceptional players who helped the club achieve the greatest of successes.
The height of this was that famous night in Barcelona in May 1999. On this historic night, United snatched the Champions League from Bayern Munich. They performed one of the most dramatic comebacks in football history in the process.
During the 1998-99 campaign Manchester United F.C. became the first team ever to win the Premier League, FA Cup, and UEFA Champions League –  "The Treble".
Sir Alex made one of the best signings in the history of football. Eric Cantona, Peter Schmeichel, Roy Keane, Wayne Rooney, Rio Ferdinand, Edwin Van Der Sar, Cristiano Ronaldo, and many others.
On 8 May 2013, Sir Alex Ferguson announced he was retiring after winning a mind-boggling 38 trophies – including 13 Premier League titles, 5 FA Cups, and 2 Champions League titles. He finished his career by sealing Manchester United's status as the most successful club in England.
A true one-off, the success Sir Alex heralded in at Manchester United may not be seen for long, if ever. His legacy remains firmly entrenched in the hearts of Manchester United fans and football lovers across the globe. Sir Alex Ferguson is truly a giant among men, and his impact on the beautiful game will be felt for generations to come.
Since Sir Alex retirement United have struggled with finding the perfect manager. The first successor was David Moyes but he only lasted one season on the job. He was followed by Louis van Gaal, who brought some success but was ultimately let go after two seasons.
Jose Mourinho was next in line but also failed to meet expectations, leading to his departure in 2018. Then Ole Gunnar Solskjaer brought a sense of stability to the club but failed to meet the expectations.
In 2022, Manchester United appointed their new permanent manager, Erik ten Hag. United's current manager Erik ten Hag, seems like the right man for the job, but only time will tell. Ten Hag led United to their sixth Carabao Cup title in his first season as manager.
Sir Matt Busby
Manchester United F.C. had great luck with the Scottish managers.
Sir Alex Ferguson's accomplishments are sure unsurpassable. But United had another exceptional Scotsman who will forever be remembered as the Red Devils' greatest manager.
We are talking here about Sir Matt Busby.
Although Sir Matt's impressive tally of 13 trophies pales compared to Sir Alex's 38, Busby's unwavering determination to bring success to his cherished Manchester United makes him an extraordinary legend in every sense of the term.
Busby guided United through the tumultuous post-war years. Despite that, he constructed a squad fondly known as the Busby Babes that transformed the club into a dominant force.
In 1958, a horrible tragedy happened when the Munich Air Disaster claimed the lives of eight Busby Babes. Busby felt responsible for the crash since he had urged the Football League to approve Manchester United's participation in the European Cup. The team was returning from a match against Red Star Belgrade in the competition at the time of the tragedy.
Busby's remorse prompted him to consider resigning from his United role. His wife, Jean, encouraged him to persevere in honour of the deceased players.
Busby oversaw a second squad reconstruction featuring players such as Bobby Charlton, Denis Law, and George Best. The players were known as the United Trinity. They picked up where the Babes had left off.
In 1968, Busby's long-cherished ambition to conquer European football finally materialized. Manchester United lifted the European Cup following a 4-1 thrashing of Benfica in the final. They became the first English club to win the prize in the process.
A year after the victory, Busby concluded his illustrious 24-year tenure at the United helm. He won 13 trophies with United, including 5 First Division titles, 2 FA Cups, and 1 European Cup. The Scot briefly returned to the United hot seat in 1970 before retiring again a few months later. After that, he stayed on at the club as a director and later president.
The principles Busby instilled at the club, such as nurturing homegrown talent, relying on youth, and making every effort to acquire players who could secure trophies, later became fundamental tenets for Sir Alex Ferguson almost two decades later.
Busby's affection for Manchester United F.C. was epitomised when he turned down the Real Madrid job in 1956, famously declaring, "Manchester is my heaven."
Man United Legends
When it comes to football, few clubs can match the rich history and tradition of Manchester United. And at the heart of that history are the legendary players who have donned the famous red shirt over the years.
From Bobby Charlton and George Best to Cristiano Ronaldo and Wayne Rooney, Manchester United has been blessed with some of the most talented and influential players to have ever graced the game.
Bobby Charlton: The Busby Babe
Bobby Charlton is a true Manchester United F.C. legend. He was part of the famous Busby Babes team that won the league title in 1956 and 1957, and he also helped the club win the European Cup in 1968.
Charlton was known for his tireless work rate, powerful shooting, and versatility on the field.
George Best: The Belfast Boy
George Best was a true maverick, a player whose talent on the pitch was matched only by his wild and unpredictable lifestyle off it. He spent most of his career at Manchester United, winning two league titles and the European Cup in 1968.
Ryan Giggs: The Welsh Wizard
Ryan Giggs is a true Manchester United F.C. icon. He spent his entire career at the club, making over 960 appearances and winning 34 major trophies. But it wasn't just his longevity that made him special.
Ryan Giggs holds the record for the most assists in Premier League history. To the fans, he was more than just a player – he symbolised everything Manchester United stood for.
Peter Schmeichel: The Great Dane
Manchester United F.C. had one of the best goalkeepers ever to walk the pitch.
Peter Schmeichel is widely regarded as one of the best goalkeepers in the history of the game. He joined Manchester United in 1991 and quickly established himself as a force to be reckoned with.
He won five Premier League titles and the Champions League with Manchester United.
Roy Keane: The Leader
Roy Keane was the heart and soul of Manchester United during his time at the club. He joined in 1993 and quickly established himself as one of the most fearsome midfielders in the game.
He won seven Premier League titles and the Champions League with Manchester United.
Edwin Van Der Sar: The Flying Dutchman
Edwin Van Der Sar is one of the best goalkeepers the wrold of football knows. The Dutch joined Manchester United in 2005 and played over 260 games for the club. During his time with United Edwin Van Der Sar won four Premier League titles and the Champions League in 2008.
Rio Ferdinand: The Rolls Royce
Rio Ferdinand was key to Manchester United's success in the 2000s. He joined the club in 2002 for a then-world record transfer fee for a defender and quickly became a fan favourite.
Ferdinand was known for his elegant play style, excellent reading of the game, and ability to pass the ball out of defence.
Wayne Rooney: The Record Breaker
Wayne Rooney is the all-time leading scorer for Manchester United, with 253 goals in 559 appearances for the club. The former Manchester United F.C. player joined the club in 2004 as a young prodigy and quickly established himself as one of the best forwards in the world.
Cristiano Ronaldo: The King of Old Trafford
Cristiano Ronaldo needs no introduction. CR7 is a true Manchester United and football legend. Thanks to Sir Alex Ferguson, we have one of the greatest players in the world.
Ronaldo joined the club in 2003 as a skinny teenager and left six years later as one of the most complete players in the game. Cristiano Ronaldo is the winner of the Champions League 2008 with Man United. He also won three Premier League titles and scored 145 goals in his time at the club.
Cristiano Ronaldo is the last Premier League player to win the Ballon d'Or.
Despite how things ended between Ronaldo and the club after his return to Old Trafford in 2022, he remains one of the greatest players to wear the Man Utd shirt.
Manchester United F.C. Titles
For over a century, Manchester United F.C. has been synonymous with success and trophies.
United is the Premier League's second-most-decorated football team (66). Only their rivals Liverpool have more trophies than them (68). Arsenal, one of Man United's biggest rivalries, have 44 trophies.
Here is some of the most impressive titles Man Utd claimed:
• 20 Premier League titles: Manchester United is the most successful club in English football history. With record 20 league titles to their name, including a record 13 won under legendary manager Sir Alex Ferguson, Manchester United is the team with the most Premier League titles.
• 3 Champions League titles: Manchester United won the Champions League in 1968, 1999, and 2008.
• 12 FA Cup titles: The FA Cup is a tournament steeped in history and tradition, and Manchester United has won it a record 12 times. Only their rivals Arsenal have more than them (14).
• 5 League Cup titles: The League Cup may not have the prestige of some other titles, but Manchester United has still managed to win it five times.
• 1 FIFA Club World Cup title: The FIFA Club World Cup is a relatively new competition, but Manchester United won the inaugural tournament in 2008.
• 1 European Cup Winners' Cup title: The European Cup Winners' Cup may no longer exist, but Manchester United won it in 1991, defeating Barcelona in the final.
• 21 Community Shield titles: From the early successes of the Busby Babes to the modern era of dominance, Manchester United has always set the tone for the English football season with this title.
• 1 Europa Ligue Title: Manchester United won the Europa League under Mourinho's leadership.
Manchester United F.C. Stadium
Manchester United's stadium, Old Trafford, is one of the most iconic football grounds in the world. Known as the "Theatre of Dreams," it is located in the Greater Manchester area of England and has been United's home ground since 1910.
But before Old Trafford, United's first stadium was North Road, located in the nearby railway yard. The original capacity of the stadium was a mere 12,000. Soon, the club officials realized that the facilities were inadequate for a club aspiring to join The Football League.
In 1887, some expansion took place, and later in 1891. The highest documented attendance was around 15,000 for a First Division match against Sunderland on 4 March 1893.
In 1893, the club moved to a new stadium – Bank Street. The stadium was used from 1893 to 1910 and had a unique history. It was actually a cycling track before being converted to a football ground. The stadium's capacity was only around 50,000, which seems small compared to Old Trafford's current capacity of over 75,000, but at the time, it was one of the largest stadiums in the country.
As United grew in popularity and success, it became clear that Bank Street was no longer fit for purpose. The club needed a larger, modern stadium that could accommodate its growing fan base and provide better facilities for players and fans alike.
In 1909, the club purchased land at Old Trafford and began construction on a new stadium. The first game at Old Trafford occurred on 19 February 1910, with United playing Liverpool. The stadium had a capacity of 74,310, making it one of the largest in the country at the time.
Currently, Old Trafford's capacity is 75,000, but there are plans for a second tier to the South Stand. That means that Old Trafford might grow its capacity to around 95,000 spectators.
Old Trafford has been the site of many memorable matches and events and has hosted some of the greatest players and teams in football history.
In front of the stadium is the statue of Sir Matt Busby, the legendary United manager who led the team to numerous successes in the 1950s and 60s.
Old Trafford has a tunnel called the Munich Tunnel, which was built in memory of the 1958 Munich air disaster.
From Bank Street to Old Trafford, Manchester United's journey to one of the world's most iconic stadiums has been a unique and unforgettable one.