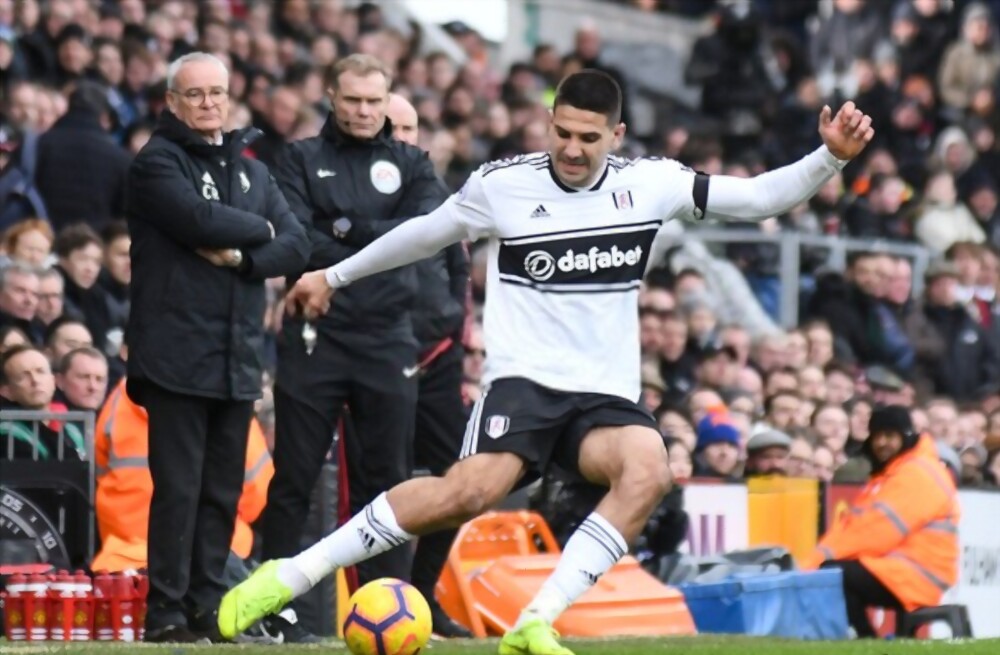 After assaulting referee Chris Kavanagh during Fulham's FA Cup quarterfinal loss to Manchester United on March 19, Aleksandar Mitrovic was given an eight-game ban.
The Serbian striker will miss Fulham's next seven Premier League games after serving the first game of his ban in Saturday's 2-1 loss at Bournemouth.
After being shown a red card, Mitrovic was initially given a customary three-match suspension, but later on, it was increased by three games for aggressive behaviour against a referee and another two for using language that was "improper, abusive, insulting, and threatening."
The 28-year-old admitted to the second offence, including that his behaviour was unacceptable on the pitch, which carried over a £75,000 fine as well. On the bright side, he successfully managed to appeal against the aggressive behaviour allegation.
The independent regulatory body also penalised Marco Silva, the head coach of Fulham, whose departure along with that of Willian sparked Mitrovic's aggressive response.
Silva admitted using obscene and inappropriate language and actions at Kavanagh and the fourth referee, but he insisted that he did not throw a water bottle at the assistant referee.
Despite this, the charge was maintained, leading to a £20,000 punishment and a second fine of the same amount for criticising the referee's honesty in his post-game news conference. In addition, he received a two-game touchline suspension. Fulham was given an additional £40,000 fine for failing to control its players' behaviour.
From the evidence, the FA wants both Mitrovic and Silva to have received longer suspensions and the FA recognises that it intends to appeal the independent regulatory commission's rulings.
"We acknowledge the independent regulatory commission's decision to penalise Aleksandar Mitrovic and Marco Silva," an FA official said in a statement. "We now plan to appeal both punishments, but we won't decide until we have documented justification for doing so."
Mitrovic and Silva apologised for being sent off after the defeat at Old Trafford and before the judgments of the independent regulatory commission. They said they had talked to Kavanagh and promised they would accept the sanctions imposed against them.
"I regret the actions that got me sent off. I made the mistake of letting my annoyance get the better of me." Mitrovic claimed.
"Emotions were running high at Old Trafford, and I could have better control my own emotions. I am sorry for what I did.", said Silva.