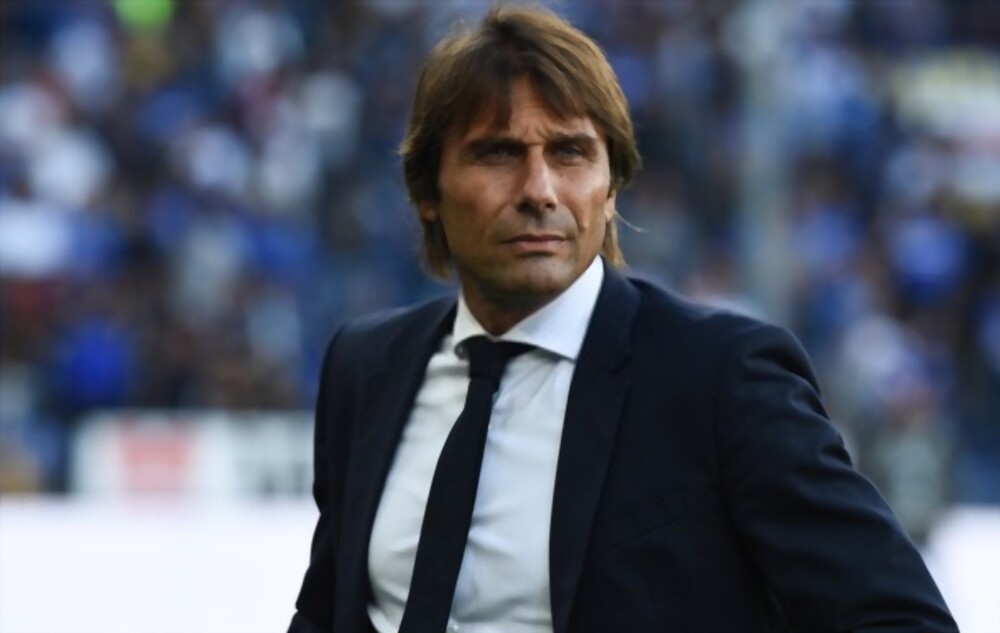 This season has unfortunately been not-so-successful for Tottenham Spurs, as the idea this season was to build on their success more than last season. Unfortunately, the latest low point came last Saturday when Spurs allowed Southampton to lead them 3-1 in the first half, which may have been the breaking point for manager Conte, and it was seen in the post-match press conference when he lost his nerves and called his players "selfish". But who is really to blame for the problems this season? We've dissected the problems bit by bit.
Antonio Conte
On Saturday, Conte aired pretty much everything out in front of the media and vented out his emotions. It wasn't the first time that we've seen the Italian manager lose his nerves in front of the press, however. An example is when he led Juventus, Inter Milan, Chelsea, and Italy. Conte has let his emotions out in the open in front of the press several times, and he's known for speaking his mind out in the open.
When he was questioned if he was the proper person for the position following the 1-0 loss at Burnley in February of last year, we got a preview of what was to come. Later, he acknowledged that although Saturday seemed more personally directed at the players, those remarks were intended to push his players to give it their all on the pitch.
What the club's board would say about his outburst of emotions was the big question that fans were asking each other on social media after the press conference. Reporters have heard from Conte repeatedly that he has been open and sincere with the club's board, telling them what has to be done for the team to get to the next level.
Although many Spurs supporters believe that some of the Spurs players are not at the level they need to be at to play for the club, it was evident on Saturday that Conte is upset that his players frequently seem to get off easy when it comes to criticism in the media.
Conte has stated that injury issues have been a contributing factor to this season's struggles. Hugo Lloris' serious injuries and, more significantly, Rodrigo Bentancur's, have not helped, but every manager must know how to deal with players missing games and find adequate substitutes for them.
Heung-min Son has also scored only six goals so far this year, although he won the Golden Boot last season, which may be another excuse Conte may use to explain his angry outburst. Although Harry Kane is a talented goalscorer, Conte is aware that no matter how talented one of his players may be, a successful team cannot depend only on him.
Conte's performance this season hasn't been the best for him so far, as his team hasn't performed as well as they could, meanwhile also him having undergone gallbladder surgery, and suffered the death of three close friends of his. For now, we can only try and predict based on the facts we already know whether he will sign a new contract with Tottenham or now, although at this moment in time, it's more likely that he won't.
Chairman Daniel Levy
Conte enjoys the support of Daniel Levy. He spoke at the employee Christmas party and kept mentioning his name. Although everything seemed so good at the time, it feels like a lifetime ago today.
The board has always been aware that Conte dislikes working with lengthy contracts, and it was agreed that they would talk about an extension during this season, which had so much potential.
Antonio Conte and the club's chairman Daniel Levy are known to be quite close, and although the club's board know that the Italian manager does not like to work under long contracts, they originally agreed that they'd talk about potentially extending his contract at the end of this season, which looked promising.
Spurs finished last season as the third favourite to win the championship. Levy and the board have undoubtedly come under fire for their transfer spending, but they contend that they have always had Conte's back. Even though Richarlison cost a lot of money, Yves Bissouma was an important member of Brighton's team, and Conte wanted Ivan Perisic, one might argue that the most effective addition from last summer has been backup goalkeeper Fraser Forster.
Brazilian star Richarlison cost the London Spurs a lot of money when they managed to purchase him from Everton, while midfielder Yves Bissouma was also purchased from Brighton, and later Croatian Ivan Perisic also joined them after Conte specifically requested his transfer to Tottenham.
Goalkeeper Fraser Forster, according to some, can also be considered one of the most helpful acquisitions for the team under Conte.
Despite all the money invested in a new line-up for Spurs, the defence appears to be currently lacking the most in quality of players. When first-choice centre-back targeted players from last summer weren't available for purchase, other suitable options had to be made, with an example being French player Clement Lenglet, who initially came to the team on loan from Barcelona, but hasn't impressed so far.
The fact that Spurs have only won one major title under chairman Levy can be often linked by Spurs fans to the club's management, but past managers and Conte are equally to blame, in our opinion, particularly when it comes to the team selection in important semifinals and finals.
What the supporters have to say
Just as Spurs supporters were anticipating a restful two weeks off over the international break, things have turned gloomy once more. Amazingly, the Spurs almost finished third in the Premier League at halftime, but terrible game management after going up 3-1 and a contentious penalty altered everything.
It's become evident that many supporters now believe that even placing in the top four of the Premier League table would not be enough for the players to make up for their disappointing performance so far this season.
The fourth place doesn't come with a trophy, and the FA Cup loss to Sheffield United last month was one of the season's shocking 90 minutes.
Some Tottenham fans believe Conte was correct to speak out on his players being "selfish" this past Saturday. They claim that his criticism of the board and players have been well overdue, while many fans also agree that Conte is paid more than enough to take accountability, alter the team's shape, and achieve better results.
Furthermore, the Italian manager's contract which is expiring this summer, and it seems uncertain whether he will be up for extending it, has contributed to the uncertain future for the team.
From what we've seen, when a manager hasn't put the correct path in place and dedicated his whole heart to the club he manages, it's especially hard for things to go how they should. It's also difficult to plan any further summer transfers, and possibly attract potentially better players, when the manager hasn't decided if he is going to stay or go.