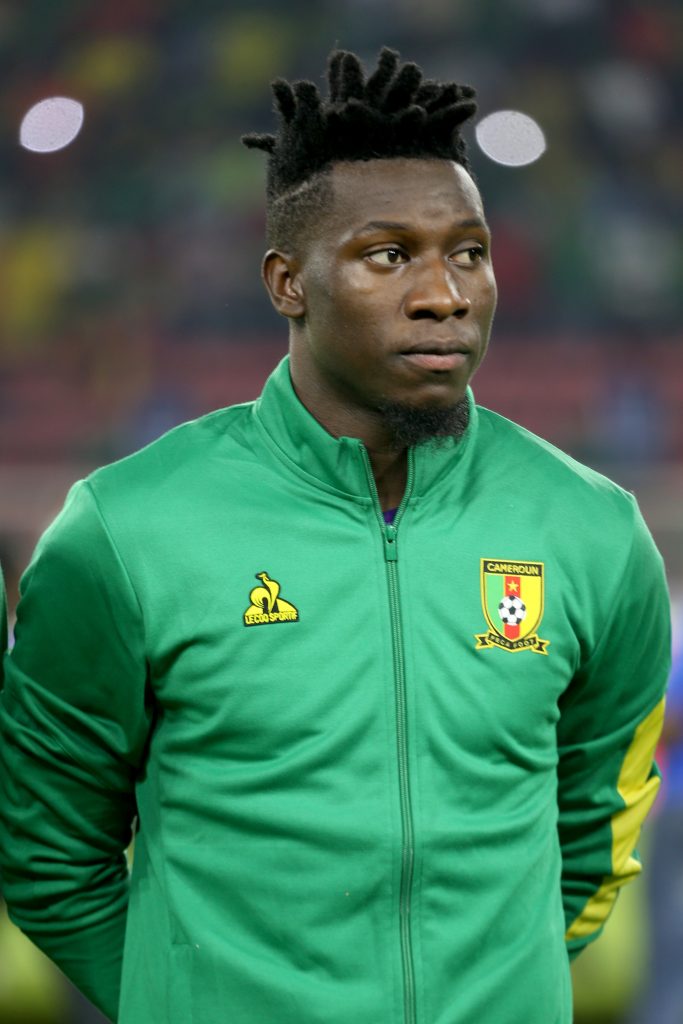 Manchester United will start the upcoming season with a new goalkeeper, providing one of the most obvious indications yet of the update manager Erik ten Hag planned.
David de Gea was the Reds' first-choice goalkeeper for the last 12 years, however, now that the Spaniard has left the club with his 545 club appearances, 190 clean sheets, and the 2022–23 Golden Glove Award with him, a new face has arrived to replace him.
Andre Onana, who cost the Red Devils £47 million, will wear the number one jersey for United for the first time when he goes up against Wolves on August 14.
A new generation goalkeeper who plays with the skills of a field player
Some fans were in shock when goalie De Gea announced his departure from Manchester United this summer after months in which the Spain international's contract extension was one of the biggest conspiracy theories surrounding the summer transfer window.
De Gea, who joined Manchester United in 2011 for £18.8 million from Atletico Madrid, experienced some setbacks and won fewer titles than his predecessors, Peter Schmeichel and Edwin van der Sar, but overall, he had a record that was on par with or even better than most of his colleagues.
But for those who were smart enough to predict and see it, his United career had already been written off beforehand.
In terms of Onana, there is a lot more to him than simply his skill on the line and quick reflex save. He was developed at the renowned Ajax "football laboratory," where a goalie cannot succeed without having the skill of an outfield player.
And everyone, even [Manchester City's Brazil keeper] Ederson, agrees that Onana's precision with the ball, exceptional passing range, and dribbling skill are unmatched.
He is traditional, an expert at using both feet equally, and incredibly at ease with the ball, all of which assist his side advance up the field. That also implies that he can draw the opposition's centre forward out, allowing his team to launch an offensive play with a man advantage.
Additionally, he's an expert in the 18-yard box, asserts himself on set pieces, has good judgment when catching aerial balls, and has the natural ability to launch swift counterattacks when he receives the ball.
His composure under pressure and superb game reading require no additional evidence, but one of his greatest assets is certainly his self-assurance. He doesn't seem to be scared of anyone, and he consistently seems to think his team can defeat any squad and do the impossible.
Prohibitions, honours, and conflicts
Onana is approaching his peak form as a goalkeeper at his current age of 27, having already played on an international level at big competitions, and has spent most of his career playing for teams with trophy hopes both locally and around Europe.
Before being transferred to Barcelona's youth academy at the age of 14, he spent his formative years at the Samuel Eto'o Academy in his homeland Cameroon.
His one season at Inter brought the Coppa Italia, a third-place finish in Serie A, and a trip to the Champions League final, while his six consecutive seasons with Ajax in the Netherlands from 2016 produced five significant pieces of silverware, including three Eredivisie titles.
Onana played a crucial role in the Nerazzurri's success, showcasing terrific performances against top clubs such as Barcelona, Porto, Benfica, and AC Milan en route to Istanbul's loss to Manchester City.
However, all that glitters is not gold in his profile as a player. He's faced numerous charges for inappropriate behaviour under the spotlight.
He received a 12-month suspension from UEFA in February 2021 after an "out of competition" screening revealed the presence of the prohibited drug "Furosemide" in his urine.
The charge was later lowered to nine months following an appeal in which he claimed that he had mistakenly swallowed a tablet containing the drug after mistaking his wife's medication for aspirin.
In November of last year, Onana received a suspension from the Cameroon national team before departing for the World Cup team in Qatar. According to coach Rigobert Song, Onana had refused to participate in their second group game. Soon after, having earned 34 caps for the Indomitable Lions, he announced his retirement from international football.
He also was found guilty of two altercations with Inter Milan squad members in 2023; a verbal altercation with Edin Dzeko on the field during a Champions League match against Porto in February and a training ground altercation with Marcelo Brozovic in April.
The fact that United is investing such a huge amount of money to bring him in shows their faith in his abilities and moral integrity, which is undoubtedly supported by Erik ten Hag, who is well aware of Onana's qualities.
Five of the six seasons he spent at Ajax under Ten Hag (including the two affected by his drug suspension) saw the Dutch team try to play aggressively and gradually out from the back with a high defensive life.
Ten Hag's ambition to do the same thing at United is what caused De Gea to depart and sign Onana in his place. What we're now left with is to observe whether Onana will become one of Manchester's greatest signings ever, or if he will disappoint…