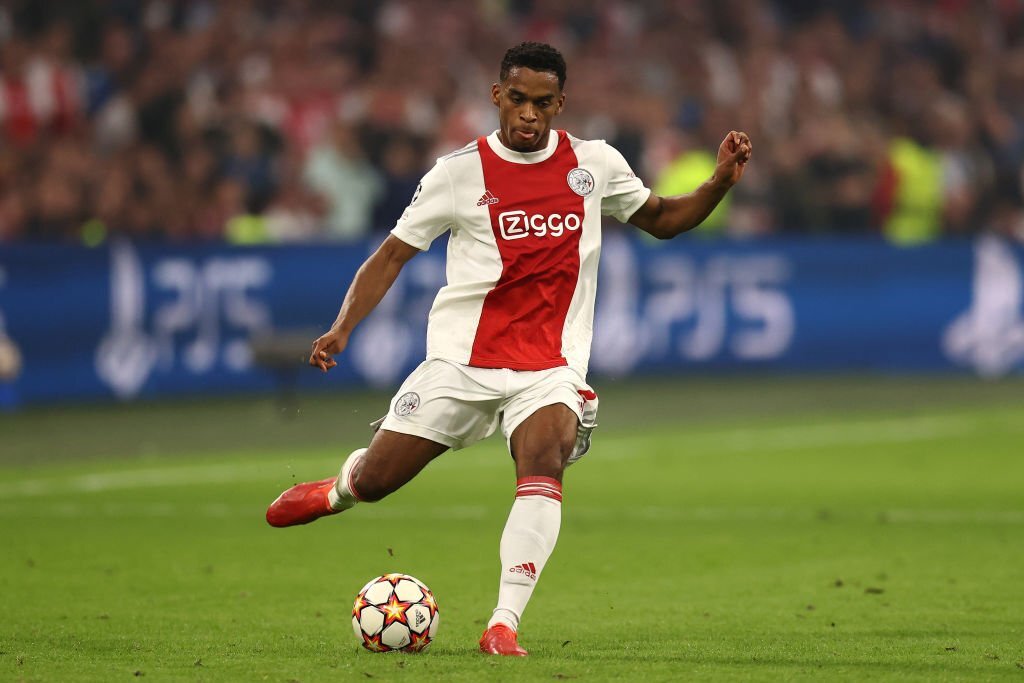 One of Arsenal's primary defensive targets has become Ajax's Jurrien Timber.
The Netherlands international has been linked with a transfer to England for a long time. His previous manager Erik Ten Hag at Manchester United was interested in signing him, while Liverpool had also expressed interest last year.
Arsenal, though, increased their interest in the 21-year-old and made a bid to sign him by submitting an initial offer. The Gunners' first offer of €35 million (£29 million) fell short of Ajax's asking price of €60 million (£51 million), but now, negotiations between the two parties are expected to continue.
Timber was one of Maurice Steijn's hopes for Ajax, but it appears that both Timber and Mexican midfielder Edson Alvarez, who is expected to join Borussia Dortmund, will be leaving the club. Timber spent this season playing in the centre for Ajax, but the Dutch powerhouses have used him in the midfield and all over the defensive line.
"Will I continue to be with Ajax? I can't say that, I'm not sure," he said. "I'm not currently in negotiations with Ajax."
Although it's unclear at this point how much Arsenal will offer, insiders close to both teams say a deal is still 'very likely' at this point.