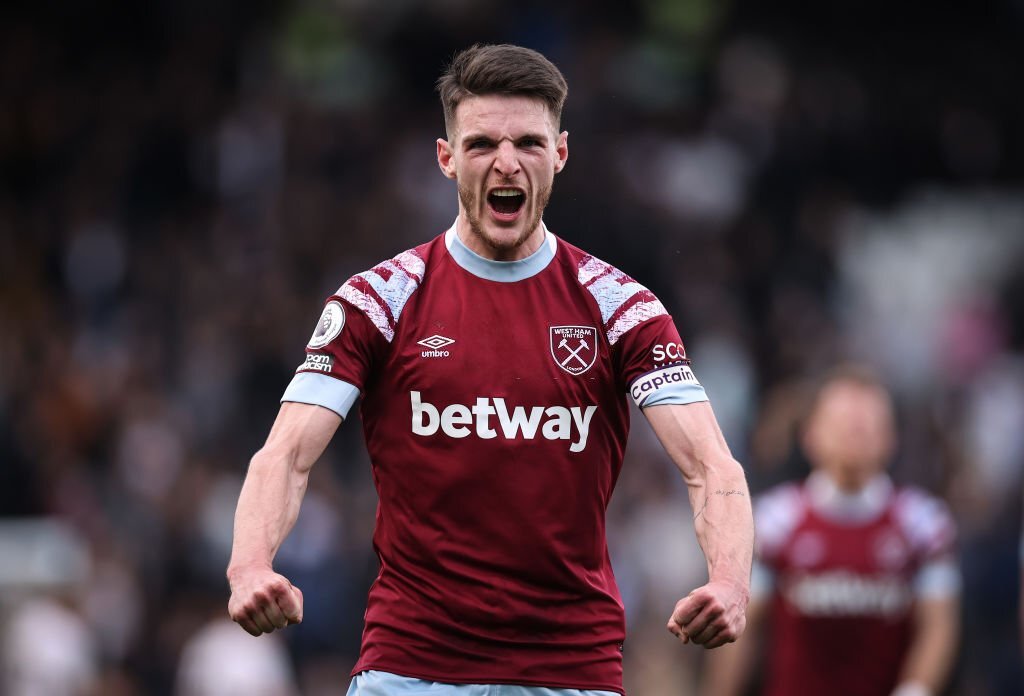 Arsenal has outbit the rest of the competition to secure Declan Rice, an English midfielder who plays for West Ham. Rice has signed a £105 million contract with Arsenal.
The two clubs are still in discussion regarding the details of the 24-year-old contract. The news comes after the Gunners' third offer was turned down following the previous two bids because they fell short of the £100 million West Ham demanded.
Earlier, Manchester City withdrew from the race after having its £90 million bid for Rice rejected on Tuesday.
Rice, the captain of the Hammers, joined the team in 2014 after transferring from Chelsea to their academy.
His leadership helped them win the Europa Conference League earlier this month, their first significant trophy in 43 years. In 2024, his agreement at the London Stadium was set to expire.
Rice, who came up through the academy, has 15 goals in 245 games for West Ham and made his professional debut in the 2016–17 season.
He has played in all five of England's games at the World Cup, earning 43 caps for his country.