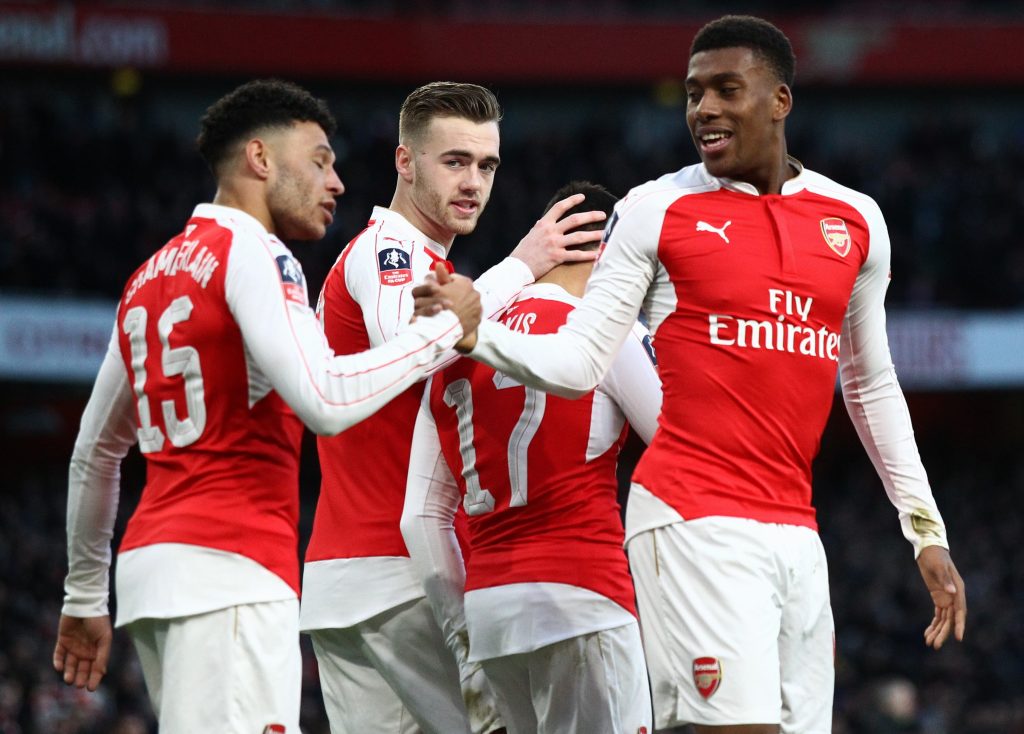 Arsenal is one of the most prestigious and respected clubs in the English Football League. Since its founding in 1886, The Gunners have been an iconic club in the Premier League. With such a long history, Arsenal has experienced its fair share of tense rivalries.
In this article, we'll talk about Arsenal's main competitors, including West Ham, Tottenham Hotspur, and Manchester United. We'll also pay attention to the historic Arsenal-Tottenham London derby and the rivalry between Arsenal and Chelsea.
So, take your time and get ready to get involved in some of English football's greatest Arsenal rivalries!
Manchester United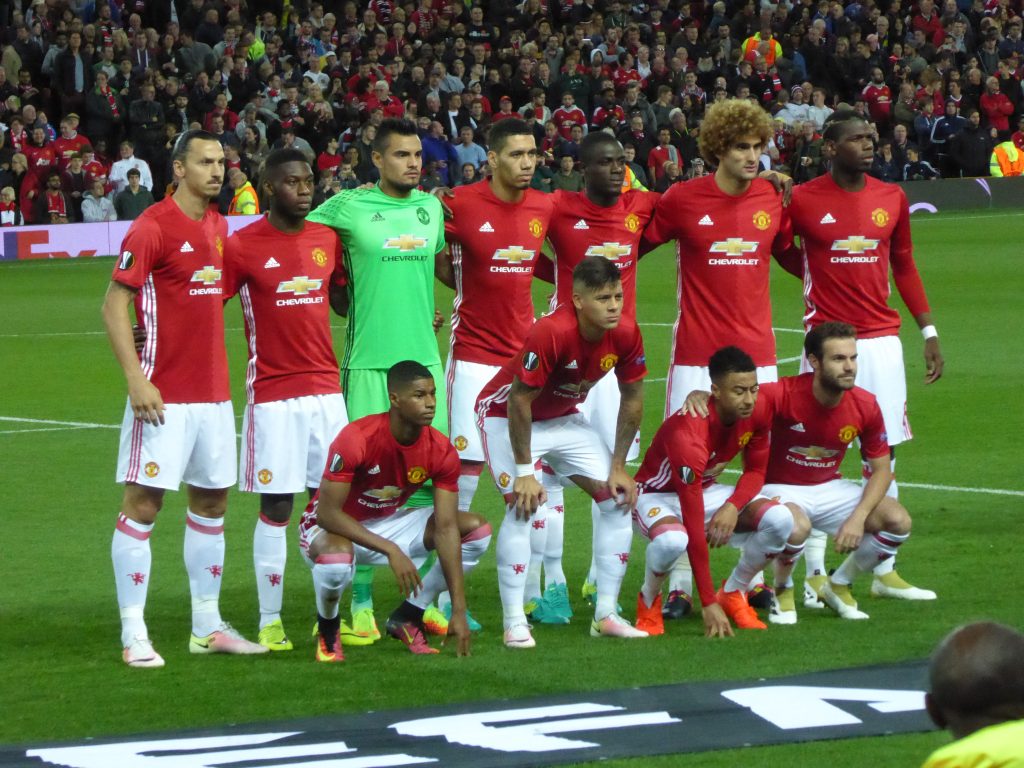 The most significant advantage of Manchester United is their financial power, which has allowed them to sign players of the highest level. They are able to produce outcomes even when they don't deserve them because of this. Two such players who can turn around difficult games and win games for United are Cristiano Ronaldo and Bruno Fernandes.
Another player who, when in form, serves as a reminder of why he was the finest player in the Bundesliga outside of Bayern Munich is Jadon Sancho. Recently, Brentford had complete control over the Red Devils and missed numerous opportunities, but came up short 3-0. Ronaldo and Fernandes completed the task with the exception of a little flash of magic from David De Gea. This demonstrates the strength of United's team, enabling them to victory.
The financial power that Manchester United has, which has allowed them to bring in players of the highest class, is their most important asset. The fact that they have witnessed United win games they didn't deserve has been a big cause of annoyance for Arsenal supporters. The level of play of their squad has allowed them to battle out results and win in close games despite their lack of an established style or system.
Tottenham Hotspur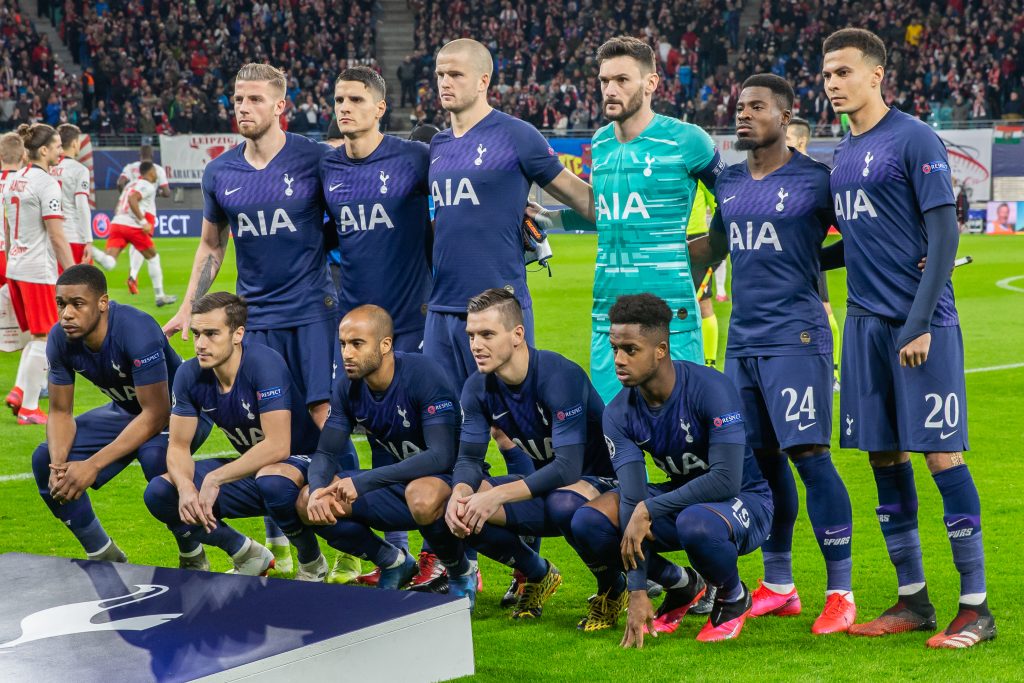 Tottenham should be avoided because of the deadly duo of Harry Kane and Heung-Min Son, who are capable of winning games on their own. They are a wonderful match, and the Spurs have already gotten better under Antonio Conte's guidance. Although the team still has certain gaps in specific areas, the couple can make up for it thanks to his tactical expertise, which has instilled structure and discipline into the group.
They have plenty of time to train and absorb Conte's techniques because they don't play European football, which makes them a difficult opponent. Despite their weaknesses, Conte's method has improved them together, and other teams will need to be careful around the two stars. While Son's direct approach and football intelligence can demolish defenses, Kane's link play and finishing are a nightmare for defenders.
It's always difficult for Arsenal to play against such a potent team like Tottenham. When the league returns, the Tottenham team will be a force to be reckoned with thanks to Conte's wonders with them. The threat posed by Kane and Son must be neutralized by Arsenal in order for them to defeat this upgraded Tottenham team.
Arsenal must be well-prepared and organized on the field because the only way to defeat Tottenham is to minimize the influence of their key players. Arsenal has the ability to outperform Tottenham and earn the three points with the appropriate strategies and tenacity. If they want to have a chance against their competitors, they must be aware of Kane and Son's power and be ready to deal with them.
West Ham United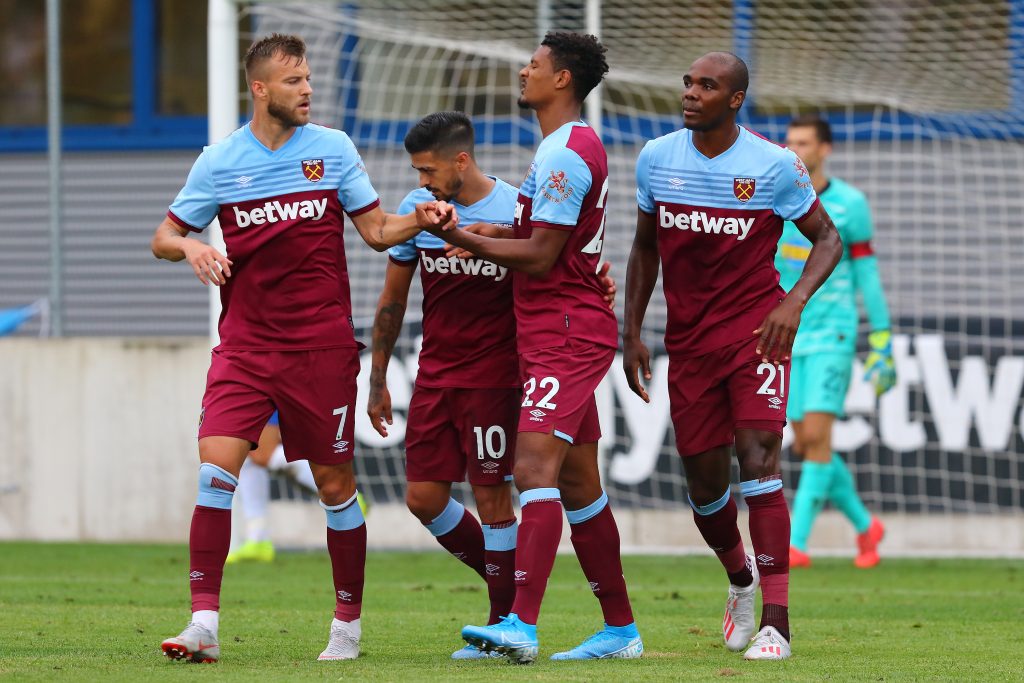 West Ham has put together a fantastic campaign that has kept them in the running for the Champions League berths thanks to their close-knit camaraderie. The Hammers, under the direction of David Moyes, have put in place a system that works for the players they have available, and their supporter base is entirely behind the effort. Declan Rice, who is on track to become a Premier League legend, and the division's greatest set-piece record have helped to support this.
However, now West Ham are in a challenging situation as a result of their reluctance to invest in the team throughout January. They haven't been able to seriously compete for the top slots in the league with just one striker. Despite having a strong core of 13 or 14 players, they have been unable to compete with their London competitors due to these restrictions.
West Ham has demonstrated outstanding teamwork and dedication this year, and they definitely have the capacity to achieve big things in the future. But for now, they're caught in a difficult situation. Their current roster will probably result in them progressively falling out of the Champions League slots, but if they can find a means to bolster it in the summer, they might be challenging for the top spots the following season.
It's obvious that West Ham has had a fantastic season. But more will be required if they are to actually compete with their London competitors. They might become a formidable force if the appropriate additions are made and some luck is involved.
Arsenal vs Tottenham Hotspur
The rivalry between Spurs and Arsenal, which stretches back to the early 1900s, is one of the most ferocious in all of English football. It goes without saying that Tottenham and Arsenal are strong competitors. The competition was heightened in 1913 when Arsenal moved their club from Woolwich to Highbury. Tottenham and Clapton Orient unsuccessfully voiced their displeasure to the Football Association and Football League. The rivalry ended when the two clubs shared Highbury during World War One.
The competition between the two clubs has been burning since World War Two. Both in 1971 and 2004 with their "Invincibles" team, Arsenal won at White Hart Lane and went on to win the First Division championship. The closest Spurs have been to a similar response was their 3-1 triumph in the 1991 FA Cup semifinal.
The two teams' antipathy has also been visible on the field, where they have faced off in some of the most ferocious and intense games in English football history. Both on and off the field, the heated arguments between the two teams have added to the flames of their rivalry, with each team exploring to establish its superiority.
As the rivalry continues to grow, matches between the two sides become increasingly important. Spurs and Arsenal remain two of the most successful clubs in English football, and the rivalry between them will only become even fiercer as the years go on. It's a rivalry that will continue to be an important part of English football for many years to come.
Arsenal vs Chelsea
With both teams competing to be the best in London, the pressure between Arsenal and Chelsea has long been a problem. While Chelsea is the pinnacle of contemporary wealth and success, Arsenal has a rich, long history. Although it isn't a conventional English football rivalry, there is a lot of animosity there. Chelsea and Arsenal don't get along at all.
Chelsea is viewed as a club of the newly wealthy, while Arsenal is considered one of the Establishment clubs. Arsenal and Chelsea, on the other hand, are both viewed as brash newbies despite having a long history of fan support. Arsenal has won more titles overall, but Chelsea has recently been on a winning streak.
Both on and off the field, this rivalry has been visible. There is intense competition between the two teams as they frequently compete for the same players. The most noteworthy matchup between Arsenal and Chelsea on the field was during the FA Cup Final in 2002. It was a close game, with Arsenal coming out on top.
Arsenal and Chelsea continue to fight for the top spot in London in the present day, which is where the rivalry still exists. There is usually a lot of interest in Premier League matches between Arsenal and Chelsea because they have faced off many times before. Both teams have emphasized their possibilities of victory in the media as this rivalry has been played out.
It's well-known that Arsenal and Chelsea are bitter competitors, and while their battle may not be as heated as some other Premier League rivalries, it is still very passionate. Both teams aspire to excel in London and establish their worth. Although it may not be as historic as some others, this competition is just strong and tough.
Conclusion
Over the years, Arsenal has faced numerous opponents, including Manchester United, Tottenham, and even West Ham. But Tottenham Hotspur vs. Arsenal is probably the most intense rivalry. It's hardly surprising that these two clubs have played some difficult matches throughout the years given that both teams are from North London and are competing for the league's top slot.
It's also obvious that there will be plenty of pressure when these teams clash given how fiercely competitive both Arsenal and Chelsea are. It's safe to argue that Arsenal's main competitors will always exist but the Gunners will always look for an effective way to fight and win the matches.