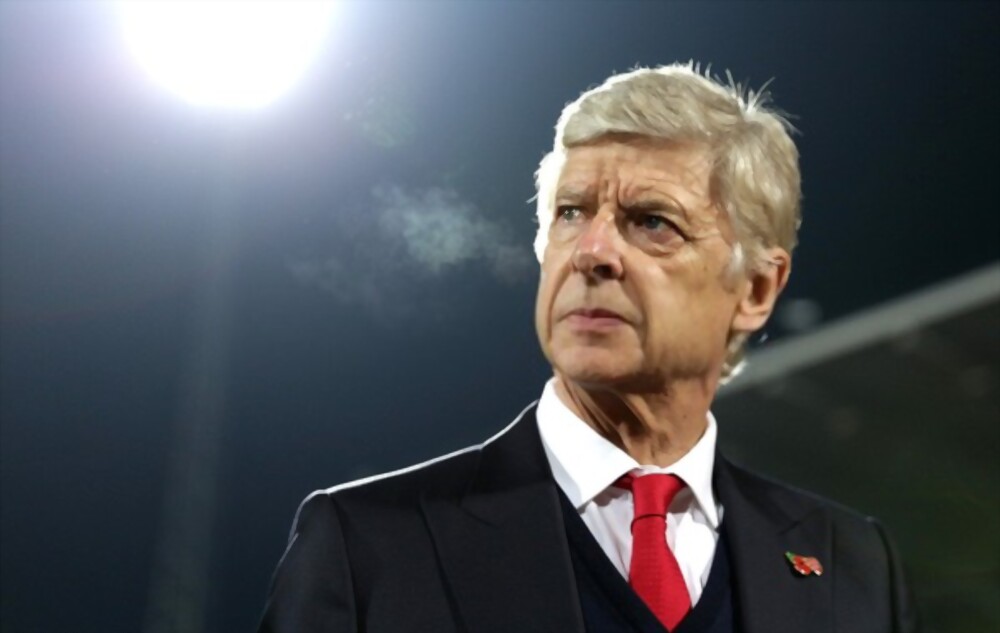 Sir Alex Ferguson and Arsene Wenger, two legendary coaches, have been honoured at the Premier League Hall of Fame.
The pair left a tremendous legacy with their respective clubs, Manchester United and Arsenal, winning a total of 16 Premier League championships while developing one of the most storied rivalries in the annals of the league.
Since the Premier League's start in 1992, people who have demonstrated outstanding achievement and made a significant contribution are recognized and honoured in the Hall of Fame. The League awards it as the highest individual honour.
Sir Alex's United
With a record 13 trophies, Sir Alex has become known worldwide as the most successful football manager in history, twice taking home the crown for three straight seasons.
His Manchester United team won the first Premier League championship in 1992/93, marking the club's first league triumph since 1967 and ushering in an unparalleled era of success throughout his astonishing 27-year tenure at Old Trafford that included 21 Premier League seasons. Several times throughout his career, the United team was completely rebuilt.
This included a dedication to developing tremendous talent, particularly the "Class of '92," as well as international superstars. In 2012–2013, he won the Premier League for the final time.
David Beckham, Eric Cantona, Roy Keane, Wayne Rooney, Peter Schmeichel, and Paul Scholes are the six players that Ferguson has coached, who have previously been honoured in the Premier League Hall of Fame.
Sir Alex now holds the all-time Premier League record with 528 victories from 810 games and 1,752 total points. He received the monthly award 27 times and was awarded manager of the season 11 times.
"I'm thrilled to be inducted into the Premier League Hall of Fame," Ferguson remarked. "When you get acknowledgement like this, it's an honour. But it's not just about me. I'm also proud of the team, the staff, and my players because it's about the job I have at Manchester United and the relationship we have had for many years. I had to make sure the supporters went home content. I was motivated by United's history and by my expectations, and I had to work to install those same expectations in all of my players so that we could go out and meet them.
I think Arsene is a highly deserving inductee because of the great way he changed Arsenal Football Club. They became a challenging squad to compete against, and we both had a competitive drive to succeed."
Arsene Wenger's Arsenal
Arsenal's 22-year tenure under Wenger is a Premier League record. In 2003–04, when "The Invincibles" became the first side to win the league while going undefeated the whole season, he won the Premier League three times.
Wenger had an immediate effect upon entering the Premier League as one of the first foreign managers in 1996 Through his innovative football philosophy and dedication to playing exciting, attacking football, he upped standards and won the title in 1997–98, his first full season with the team.
Wenger has overseen 828 Premier League games, winning 476 and drawing 199 He received the season management award in 1998, 2002, and 2004
"I'm honoured to have been chosen for the Premier League Hall of Fame," Wenger stated. "We've always sought to provide the fans something extraordinary, and when you have players who are capable of amazing feats, the responsibility to excellence is what I consider to be most crucial. I want to be remembered as someone who loved Arsenal, respected the club's principles, and left it in a strong position to expand and become even greater.
I consider it a great honour to share this with my friend Sir Alex. You battle and endure the distance as a pair, like two boxers. It will be a fantastic chance to meet with him, drink a fine bottle of wine, and reminisce about our previous conflicts since, at the end of the day, you have his respect."