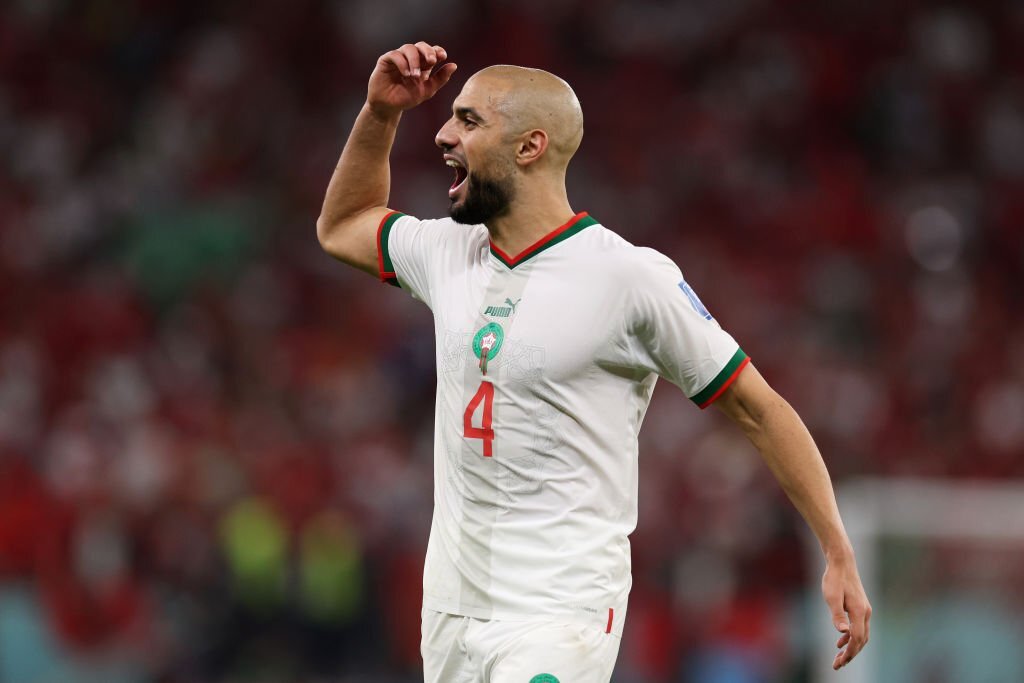 Manchester United has a deal in place for Fiorentina midfielder Sofyan Amrabat, but as the northern club is having trouble offloading other players, the trade might fall through.
Amrabat, a standout for Morocco at the 2022 World Cup, has long been considered a potential addition to United's midfield as they aim to improve it with at least one new player before the transfer season ends. United needs more defensively-minded players since Casemiro does not have enough assistance right now.
With Amrabat, 26, personal terms have been agreed upon, and an agreement with Fiorentina for a sum of around £29 million has also allegedly been struck. However, to avoid having too many choices, the signing depends on if United manage to clear the needed space for the Moroccan player in their roster, particularly in the midfield.
For several weeks, United had been making it obvious to Fiorentina that they would need to sell two midfielders in order to move forward with the deal. While Fred's sale to Fenerbahce has just been completed and made public, United still has to confirm the departure of a second midfielder before moving forward with the Amrabat deal.
West Ham United expressed official interest in Scott McTominay earlier this month, but United rejected a £30 million offer in favour of a price tag north of £40 million. It's currently believed that West Ham is the only bidder for McTominay. Donny van de Beek, a Dutch midfielder, is also on United's list of players to sell, but the team is having trouble reaching an agreement with Real Sociedad.
Amrabat, who has put a future transfer to Old Trafford at the top of his priority list despite interest from other teams during the summer, is believed to be irritated with the delay, as is Fiorentina.
Amrabat is becoming irritated, but United is hoping to make progress on Van van Beek's exit in the upcoming days, which will allow them to recruit a new midfielder.