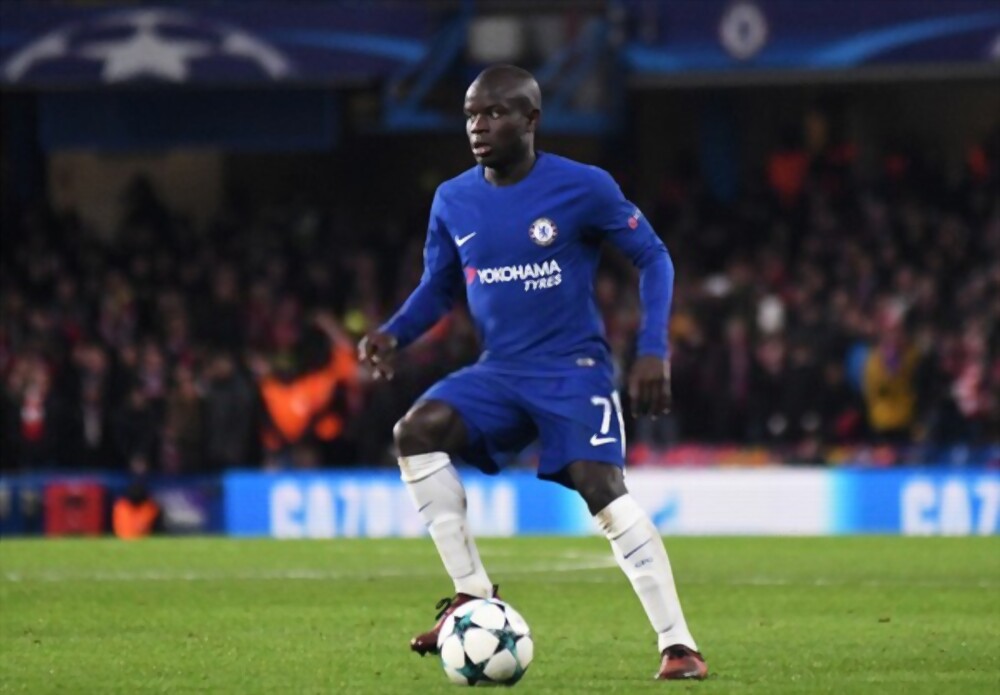 New contract negotiations between N'Golo Kante and Chelsea to extend his current deal are currently underway.
At the end of the current campaign, Kante's contract with the Blues will expire. However, discussions have reportedly gone smoother than expected between the two parties, and the Frenchman is expected to prolong his stay in London.
Paris Saint-Germain was interested in signing the France international, but the midfielder has been with Chelsea since joining them for over £30 million from Leicester City almost seven years ago.
Although Kante has only seen 175 minutes on the pitch this season after sustaining a significant hamstring injury in the team's second match of the season against Tottenham in August, Chelsea and Graham Potter know Kante's importance to the team.
Kante has not yet participated in any form of the game under Potter, who took over as head coach in September, but he was included in the matchday squad for the match against Everton just before the start of the two-week international break.
The London Blues and the Frenchman's best bet is to settle the contract negotiation before the season is over so that both parties can have a clear focus in the summer. Fortunately, the negotiations are going well, so a quick resolution may be possible.
The importance of Kante to Chelsea
The Paris-born Boulogne academy youth is an exceptionally distinctive football player. Kante had 175 tackles in Everton's best season in 2016, 21 more than any other player in the league, and 157 interceptions, 15 more than any other player. Therefore, it wasn't a huge surprise in 2016 when Chelsea decided to go all out for the Frenchman.
Kante first committed to a five-year term with the team, but thanks to his outstanding integration at Stamford Bridge, he was offered a second five-year contract in November 2018 Kante has played under four different managers throughout his time in west London and contributed significantly to each of them. His sixth manager is Potter, and he will be eager to have the same success with the 47-year-old.
Sprinting and taking possession of the ball is where the France midfielder excels. He gained fame in England because of it, but he is much more than that. He has a very high football IQ, which is unmatched by many others in his position globally.
It involves knowing when to take action, including when to step up, press the ball, and release it. These characteristics set Kante apart from other people. Consider how crucial Kante was to Chelsea in 2021, when they captured their second Champions League title. The one who kept them running was the Frenchman. One of the finest individual performances we have ever witnessed at that point in such a renowned competition was his performance in the final versus Manchester City in Porto.
But there is a problem, and the club will have been closely monitoring it during the contract talks with Kante and his group -his age and previous injury issues.
The two-time Premier League champion midfielder turned 32 years old yesterday, and giving him another five-year deal is not a sensible option, especially given how frequently he has been injured in previous seasons.
Kante had one injury this season that needed surgery, which caused him to miss seven months of play. The previous season was a little different. He didn't have a long-term worry, rather, he had frequent short-term muscular issues that caused him to miss a lot of games.
He continues to be unquestionably essential to this Chelsea team, which is why the team is eager to keep him on through the ending of his current deal. He is a football legend who helped Chelsea fulfil the hopes of countless fans, and they surely will want to see more of that in the upcoming seasons.