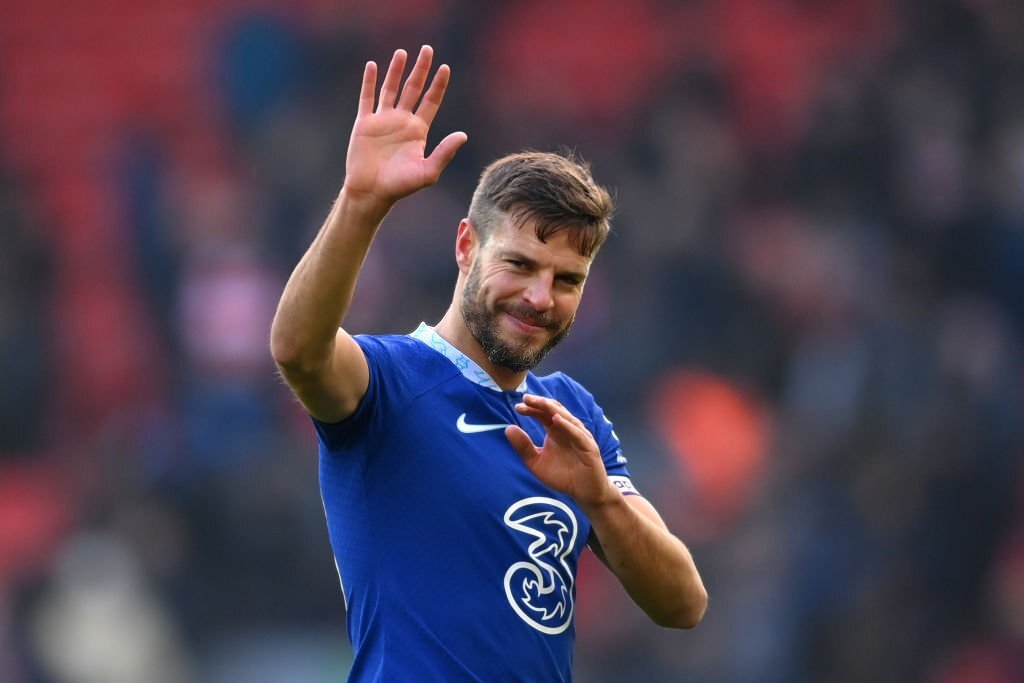 Cesar Azpilicueta has completed his free transfer from Chelsea to Atletico Madrid.
Before Atletico launched a last-minute approach and swiftly positioned themselves as the favourites to close the deal, the Spaniard had personally agreed to terms with Inter Milan and was expected to complete a move to Serie A.
As a sign of respect for their captain, whose 11-year stay at Stamford Bridge has finally come to an end, Chelsea decided to grant Azpilicueta a free transfer even though he still had one year left on his contract. Azpilicueta promised to return to Stamford Bridge again in the future in a long farewell letter he posted to Chelsea supporters before changing clubs.
The Champions League, Europa League, Club World Cup, Super Cup, Premier League, FA Cup, and League Cup are the trophies Azpilicueta departs Chelsea with. He is sixth on Chelsea's list of all-time appearances and has appeared in more matches for the club than any foreign player in club history, 14 more than Petr Cech of the Czech Republic.
For the first time since leaving Osasuna for Marseille in 2010, Azpilicueta is currently back in La Liga. He now has 99 appearances in the division, and when he plays for Atletico, he will reach 100.