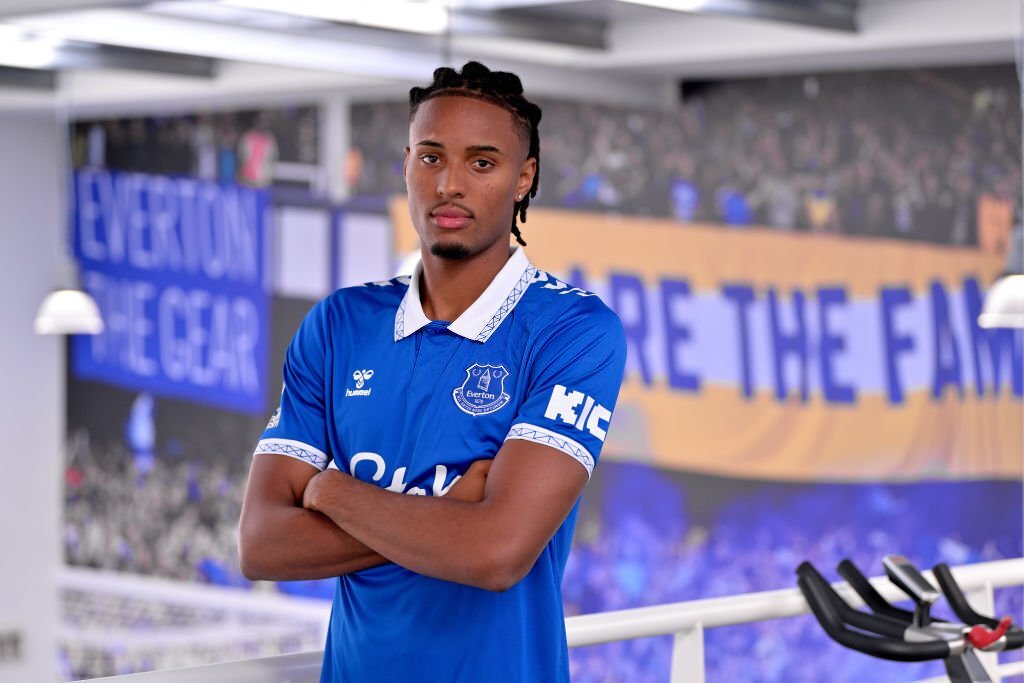 Youssef Chermiti, a young striker from Sporting Lisbon, has joined Everton on a four-year, £15 million agreement.
After the signings of full-back Ashley Young from Aston Villa and winger Arnaut Danjuma on loan from Villarreal, Chermiti is the third player to join the Toffees during the transfer window.
Chermiti attracted interest from Wolves and Bournemouth before laying his loyalties with the Toffees.
The 19-year-old Portuguese attacker made his breakthrough at Sporting last season, appearing in 22 games across all competitions and scoring three league goals. The gifted teenager now has to prove that he can finish in the Premier League.
On Saturday at the Everton home ground Goodison Park, the Toffees squad will play its Premier League opener against Fulham.
"I'm making a significant change in my career. I'm thrilled to be here at Everton because it's a new beginning. Both the city and the club are stunning," Chermiti commented on his transfer.
"I now have new goals. I'm here, and I want to give Everton my all. I wish to support the team and I want to demonstrate my abilities to the fans in the hopes that they like me."