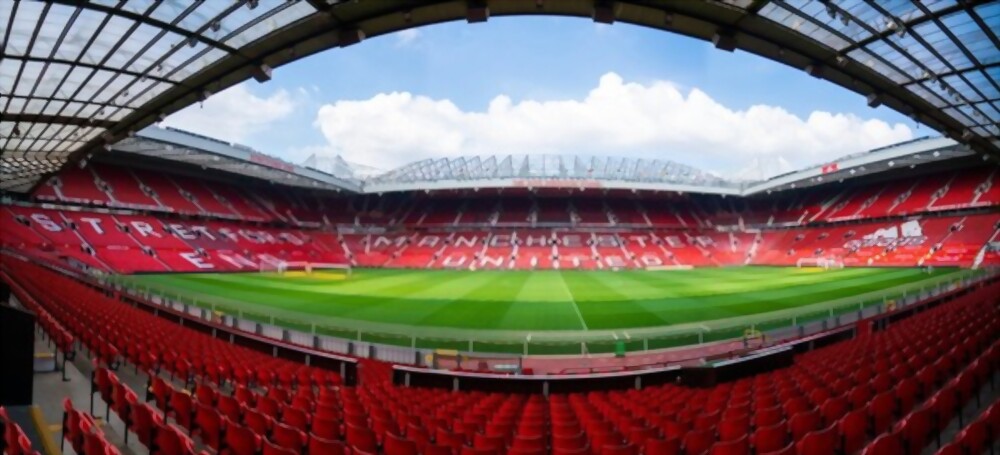 Man United is reportedly considering renovating the Old Trafford stadium and making it into a Wembley stadium look-a-like.
Sir Jim Ratcliffe and Sheikh Jassim are two of the interested parties in the sale of the Red Devils. But if the Glazer family stays in charge, they may start an extensive and long-needed stadium renovation.
The Manchester Evening News reported that United officials prefer to make improvements to Old Trafford over constructing a brand-new stadium. According to them, redevelopment might take up to 10 years, as opposed to the six years needed to construct a new site.
The Stretford and Scoreboard Ends might see third levels added, while the Sir Bobby Charlton Stand might be completely reconstructed after being completely disassembled. A corporate middle-tier in the Wembley style might be used in future triple-decker stands, meaning these would be available only to those who purchased hospitality tickets.
Old Trafford has not been developed by United at all since the Glazers moved in over 18 years ago. Regarding possible improvements to Old Trafford or perhaps a transfer, United has engaged stadium experts Populous, who are in charge of Wembley Stadium and Tottenham Hotspur Stadium.
The Glazers are adamant about keeping the "spirit" of their home stadium and want to stay away from a new construction like the Emirates, which has received harsh criticism for its ambience over the years. A station, new parking lots, and access roads would need to be prioritised in addition to the stadium itself.