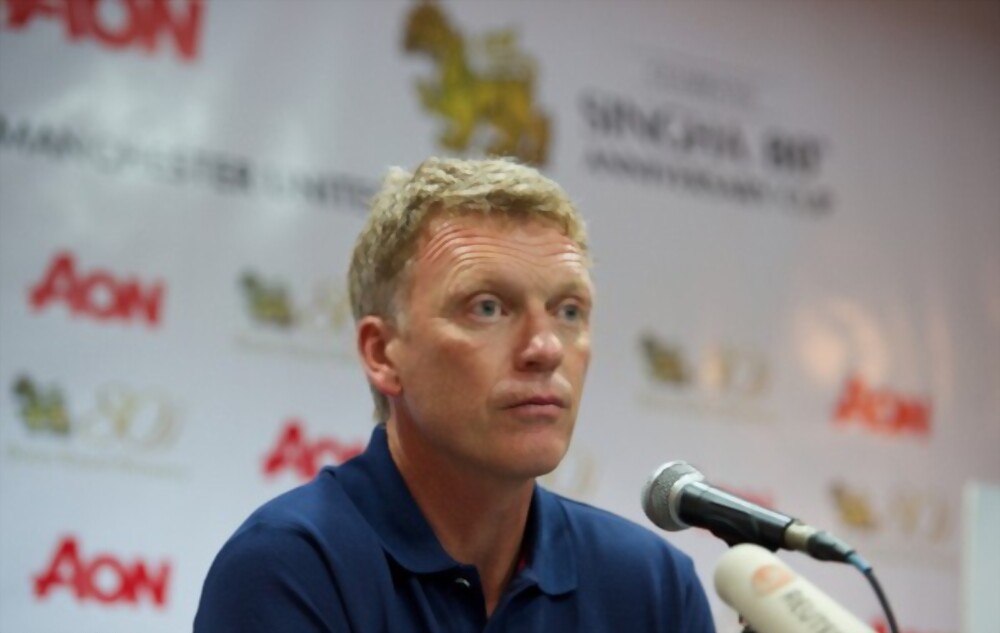 Below you can read the full transcript of West Ham United manager David Moyes' post-game news conference following his team's 1-0 victory over Southampton on Sunday.
After defeating Southampton 1-0, West Ham United climbed to 14th place in the Premier League standings and moved one point clear of the drop zone.
David Moyes' team earned three points and moved up five places in the standings thanks to Nayef Aguerd's first goal for the Hammers midway through the first half.
We've put together below all of Moyes' comments about the victory, Aguerd, Lucas Paqueta, and Brendan Rodgers being fired by Leicester City, among other topics.
How happy are you with the outcome?
Moyes: "I'm really happy with the outcome. I believe we fulfilled our obligation. However, it was all about the outcome. In the past, we may have played far better but lost. Unfortunately, this result-focused conversation has already occurred three or four times this season. Since we had games on Thursday and are currently playing catch-up, the players have handled whatever pressure and tension we may have had. Today was a touch tense because of this because we had games on Thursday and are playing catch-up.
How crucial was a win to begin a stretch of three games in six days?
Moyes: "Really significant, but if you check, I'm not sure how we've performed at home, though I can recall beating Nottingham Forest and Everton, tying with Chelsea, and losing to Aston Villa. Since returning from the World Cup, at least, and with the European games added on top of that, we've been on a fairly strong home run. "
Have you ever been perplexed about your inability to escape difficulty for a while?
According to some of the recent outcomes, I believe many of you are betting—if you are, you presumably aren't doing it very frequently given how some of the results have turned out. I believe there have been some surprises and shocks in some of the recent outcomes, but I believe it has more to do with the calibre of the Premier League. I don't believe there is much of a difference between most of the teams. In other words, from bottom to top, there are certainly a few super teams close to the top of the league, but I don't believe a lot is separating a lot of the teams.
Had they not been injured, was the intention to pair Kurt Zouma and Nayef Aguerd at centre-back for the entire season?
Aguerd scored his first goal, and they kept the score clean, which is quite satisfying. You are aware of how essential performances are when things are not going well, but right now, the most crucial factor is the outcome. I've told the players that we should strive to get better each game, and maybe we can.
The most tackles made by a West Ham player in a Premier League game since October 2012 were 10 by Lucas Paqueta today. What did you think of his performance?
We purchased those Brazilians here because they are fierce tacklers, aren't they? To be honest, we brought Lucas Paqueta in to score goals, create goals, and perform a variety of other tasks, but we're pleased that he also has another side to him. He's an extremely moral, hard-working youngster, and we really like him. We want him to create more goals for us and score more goals. We are counting on him to play the opposite side of the game.
Is Kurt Zouma all right? As the last whistle blew, he seems to be hurt.
I did see it at the very end, so I'm hoping he's alright; I'll check when we get back.
What do you think about Leicester City firing Brendan Rodgers? Do you have any worries about that?
I recently learned this. Naturally, since I work in a results-oriented industry, I must get outcomes. I don't have any protection that would prevent me from potentially losing my job, but I would say that I'm really disappointed for Brendan because I believe he's a fantastic manager and I don't think he'll be out of work for very long. He's also a really talented coach. You may review his performance history, work style, past teams, and playing style. Regardless matter how long you decide to manage a football team, there may be tough moments. If you are one of the managers that experience only good times and win all the time, you are extremely lucky. You must be doing less than optimally in some areas of your work.
Do you see the panicking that's going on in the clubs at the bottom of the standings?
I can see why people could feel anxious because sometimes I believe groups may be setting themselves up for more. I suspect that our owners are different. I've known my current owners for the past two and a half years, and I'm really lucky because they've been wonderful. I believe that if I were trying to defend myself, I would mention that we have likely seen two or three exceptionally prosperous years, which has been beneficial. Although Brendan has been a fantastic manager and coach for Leicester City, it must have been really difficult for him. However, we live in a world where this is more than likely to occur. There is more money at risk to be a Premier League team, and it's a huge deal for clubs to drop out, in my opinion, though I wouldn't say it's because of the money.
Did you anticipate seeing more bite today from Southampton?
No, I believe Southampton is attempting to play, and you can tell because they dominated today's possession statistics. I wasn't sure whether they truly assisted us on the other end that much. We didn't play especially well to start the game, in my opinion, as we would have liked, but we did score, so we had something to hold onto whereas Southampton didn't. We had a couple of opportunities on the counterattack, but we didn't really take advantage of them as effectively as we might have done, so Southampton had to struggle to keep coming out and get a goal.
Do you get the impression that Danny Ings is currently feeling lonely up front?
We're still getting to know him. He is someone who may benefit from having more people around him. We're not playing at our best, as the Nottingham Forest game showed. Danny is a striker who excels in the penalty area; if we can give him more opportunities and possession of the ball, he can score. His track record and past performances will demonstrate this, but we haven't advanced that far up the field frequently enough to maintain pressure, which would indicate that additional possibilities are on the horizon. Overall, Danny has impressed us, and we hope he will score a few goals for us before the season is out.