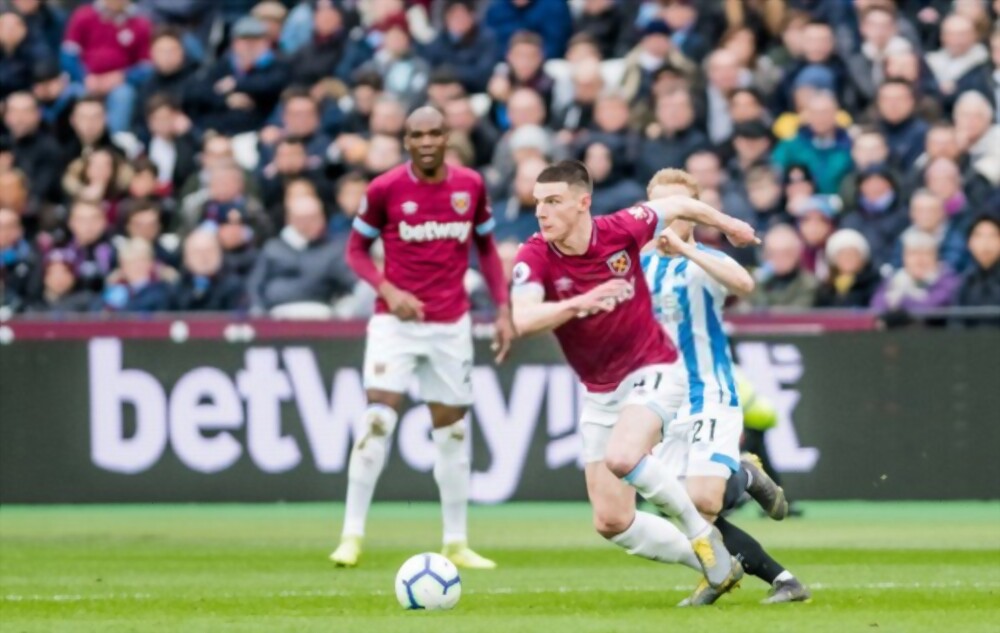 In the £100 million summer race for West Ham's superstar Declan Rice, Arsenal thinks they have an advantage over Manchester United and fellow London rivals Chelsea.
The 24-year-old West Ham captain has repeatedly declined to sign the long-term contract that the London Stadium is offering to him. Due to the current situation, the Hammers will have to sell Rice as soon as possible or risk having him go for far less than their £100 million estimate when his current deal expires in June next year.
The England international star made it plain during the most recent international break that he is eager to go to a club where he can win more trophies, and that he has aspirations to regularly play in the Champions League.
Arsenal, who are now second in the Premier League standings and have already secured their first season in five among the top in Europe, have put themselves in a strong position to attract Rice. The other Rice admirers include Chelsea, Manchester United, and Manchester City. The North Londoners are willing to make the local Irons leader one of their best-paid players, so getting along personally on a financial level shouldn't be a problem for them.
Rice presently has a base salary of £60,000 per week with the Hammers, but when he transfers his loyalty to the Emirates, that salary is set to approximately triple in value. Rice, who has 43 caps for England, is widely regarded as one of the best centre midfielders in the world.
He has also contributed some significant goals in recent weeks for David Moyes' relegation-threatened team as they strive to avoid the drop and win the Europa Conference League.
As far as Gunners manager Mikel Arteta is concerned, those qualities make him the ideal player signing, as he seeks to strengthen the foundation of the Gunners.