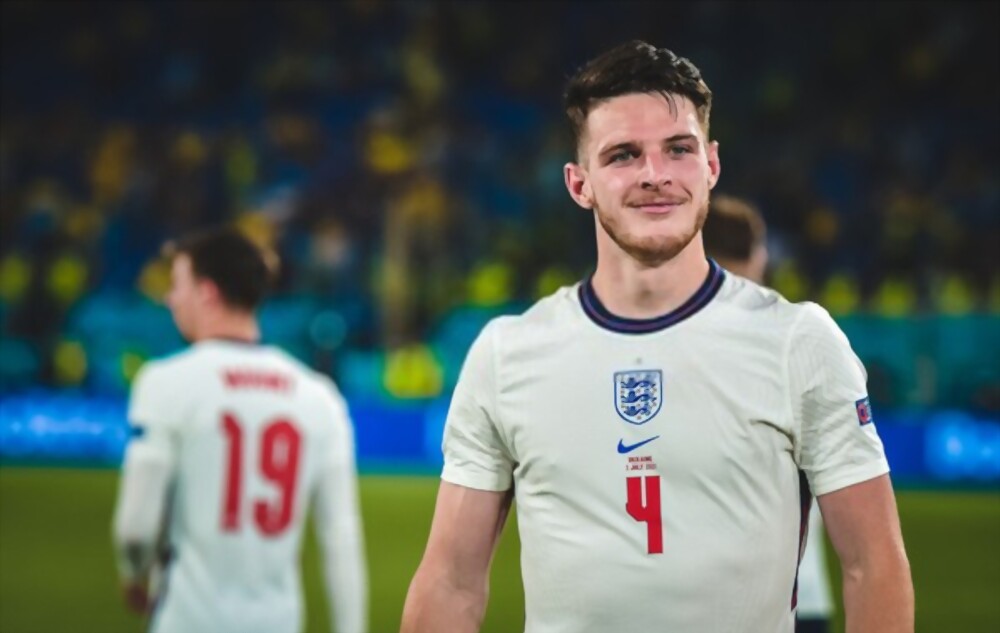 Declan Rice, according to football manager Teddy Sheringham, should consider leaving West Ham this summer and "could make any team better he walks into."
The 24-year-old is being heavily linked to a big-money transfer by Premier League leaders Arsenal, but the former Hammers legend thinks he has the potential to be a world-class player and would strengthen Arsenal should he go for the signing.
In recent years, Rice has made himself known as one of West Ham's most key players, as well as a crucial player for England's national team.
Sheringham thinks it's time for the club to offload their best possession, as his contract with the east London team expires this upcoming summer anyway.
Before Rice scored for England against Italy this past Thursday night, Sheringham was asked if West Ham should sell him this summer. He responded, "I think you've got to. To get like £60-80 million for a team like West Ham, if you believe you will stick with him for another season and you don't get anything for him later on… He would probably be in that range.
You'd likely need to spend £120 million to get him out if his contract had three years left, but he hasn't. Rice has remained at West Ham and has shown a great deal of loyalty, but I believe this summer will be the time when they want to cash in and get that £70 million for him so they can assist other players to be signed."
Rice is being pursued by several teams, including Arsenal, and Sheringham thinks he would be a great addition to the Gunners.
"You put top players up against other top players," he remarked. "Rice would be capable of tackling, running forward, and scoring goals as well. Declan would be an unbeatable player if you added a few goals to his game—not a couple, but six or seven—instead of what he already has. He is going to improve the team wherever he goes, thus he can go anywhere".