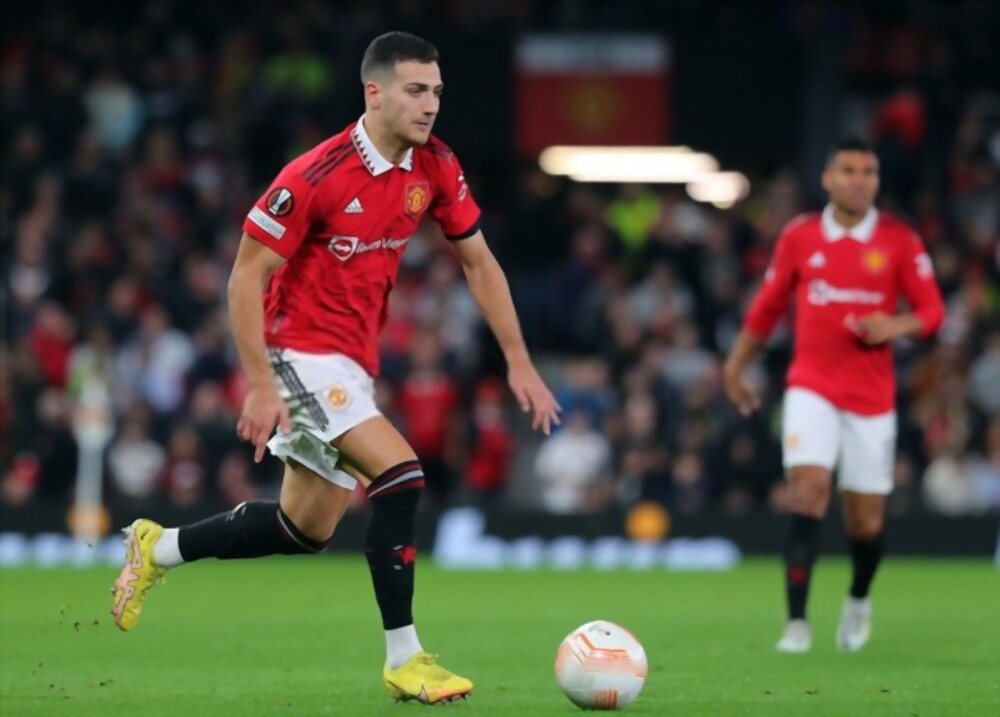 Manchester United and Diogo Dalot have agreed to a new five-year contract.
The Portuguese full-back's new contract is for a further 5 years with a one-year extension option. 24-year-old Dalot joined Old Trafford from Porto in 2018 and so far has 107 appearances for the Red Devils.
"We are all intensely focused on preparations for the FA Cup final at the moment, and we feel that we are at the beginning of a wonderful adventure as a team," Dalot stated.
Portuguese international Dalot has appeared in 42 games across all competitions this season and has made 11 appearances for his nation.
After finishing third in the Premier League to qualify for the Champions League, United will take on rivals Manchester City in the FA Cup final at Wembley on Saturday.
Following a string of impressive showings for Portugal at the Qatar World Cup, United began the works to extend his previous contract last December.
The biggest honour in football, according to Dalot, is to play for Manchester United. "We have had some wonderful times together over the last five years, and I've learned so much. My love for this club has only grown since the day I joined."
"I can promise you that I will devote myself to bettering this squad and making the supporters of this club happy," he added.