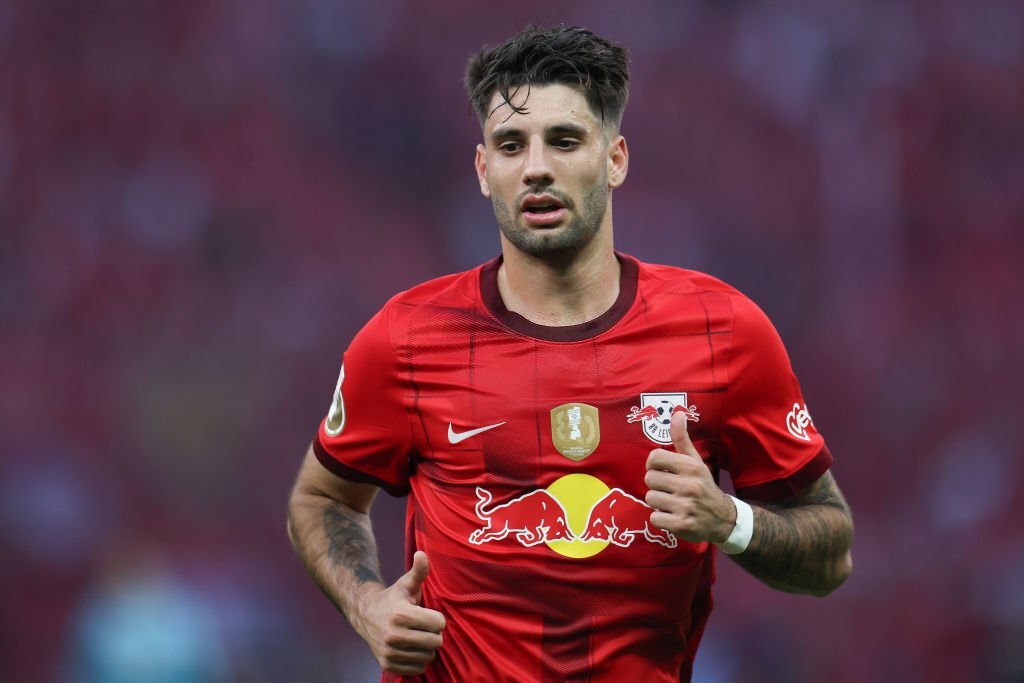 Where would Dominik Szoboszlai fit in at Liverpool after being purchased for £60 million from Leipzig? 5Times examines his signing by Liverpool and his potential performance.
The 22-year-old, who also serves as his country's captain, can play in the central midfield but has primarily played on the wings in the Bundesliga. He had six goals and eight assists in the Bundesliga last season, and a former boss of his once referred to him as "quite as talented as Erling Haaland."
He should be a perfect fit because of his work ethic and enthusiasm, and we can see him giving Mohamed Salah some fantastic through balls. He's a welcome addition to the midfield area since he can carry the ball and distribute it calmly and to a very high quality.
Is Szoboszlai Better Than Other Liverpool Players?
Szoboszlai spent last season at RB Leipzig on the right wing, making it simpler to compare his stats to those of the Reds' strikers. Liverpool may choose to also use Szoboszlai in midfield, though.
Only Mohamed Salah has more goals and assists in the league last season than those strikers combined, but Szoboszlai played more than the others. Szoboszlai only managed to score or assist once per 175 minutes of game time, which is a poorer hit rate than that of Luis Diaz (166), Darwin Nunez (142), Salah (106), Diogo Jota (103) or Cody Gakpo (163) in the previous campaign.
However, Szoboszlai made more opportunities than any of them despite having fewer touches in the box. Although he is a very talented and creative player, he is not hesitant to go in for a tackle. In games, especially while not in possession, he works hard and runs a lot.
Although he is more than capable of playing as a number eight or 10, which is where he plays for Hungary, he was frequently used on the left flank to cut inside.
Szoboszlai's Stats Compared To Liverpool's Strikers Last Season (league only, per-90 minutes games)
| | | | | | | |
| --- | --- | --- | --- | --- | --- | --- |
| | Szoboszlai | Salah | Nunez | Jota | Gakpo | Diaz |
| Shots | 2.17 | 3.42 | 4.45 | 2.79 | 2.4 | 2.44 |
| Chances | 2.61 | 1.78 | 1.48 | 1.35 | 1.41 | 1.17 |
| Dribbles | 1.98 | 1.42 | 1.01 | 1.19 | 1.41 | 3.16 |
| Opposing box touches | 2.24 | 9.04 | 8.32 | 6.53 | 5.04 | 7.67 |
| Possessions won | 0.81 | 0.82 | 0.58 | 0.56 | 0.92 | 0.9 |
Where Did Szoboszlai Play Before Liverpool?
Szoboszlai has spent his whole career with Red Bull clubs and has seven goals in 32 appearances for Hungary.
In 125 appearances for Salzburg and their second-tier reserve team Liefering, he scored 42 goals and contributed 45 assists before joining Leipzig in January 2021. Due to an injury, he did not make his Leipzig debut until the next year. He has now scored 20 goals in each of the last two campaigns, including the game-winning goal in this year's 2-0 victory against Eintracht Frankfurt in the German Cup final.
Only four players produced more chances per 90 minutes than Szoboszlai's average of 2.61 in his two full seasons in the Bundesliga.
Joshua Kimmich, Jamal Musiala, and Jude Bellingham had more opportunities from open play last season than Szoboszlai's 163, including shooting the winning shot, while only Leroy Sane of Bayern had more attempts from beyond the penalty area than Szoboszlai, who had 36.