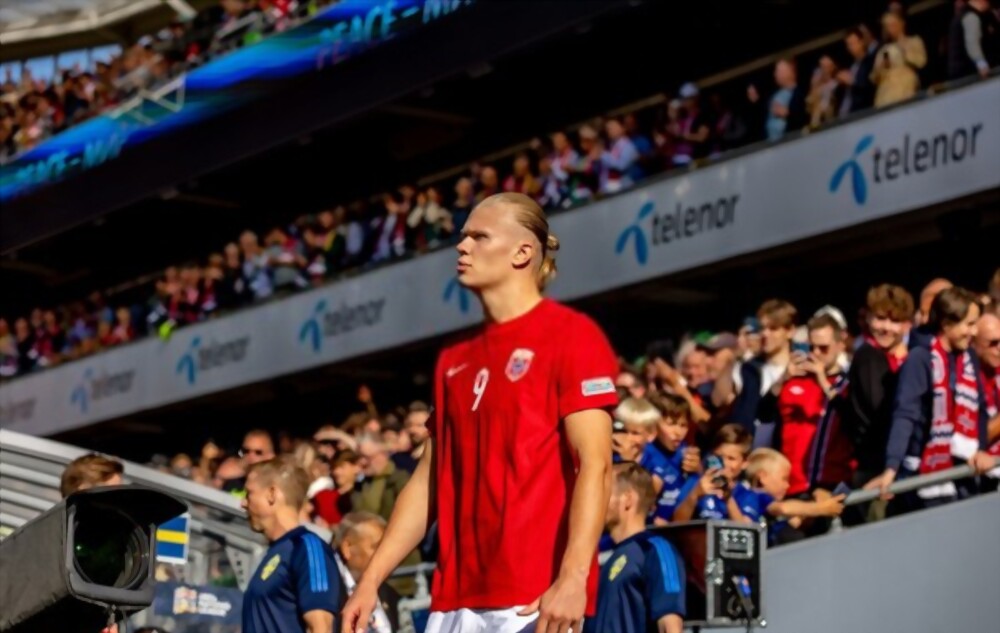 Last night at the Bernabeu stadium, Man City star Erling Haaland's father was escorted away from his VIP box after allegedly taunting and hurling food at Real Madrid supporters.
The father of Man City's top striker travelled to Madrid for last night's nail-biting Champions League match. Madrid's Vinicius Jr. and City's Kevin de Bruyne's spectacular goals helped the two teams tie 1-1 in the opening leg of their semifinal matchup.
Five yellow cards were given out throughout the game, one of which was given to the Spanish club's manager Carlo Ancelotti. The tension began when Haaland's father got into an altercation with Real supporters while watching the game from his box. Security then led away Haaland's father out of the box as Real supporters chanted "goodbye" from their seats all around.
When Alfie Haaland was kicked out of the game, it was still being played, according to the screens behind him. The reason he was led away was that he apparently threw food at the Spanish supporters, which actually was not caught on video.
Alfie's son Erling Haaland, who has scored 51 goals in all competitions this year, had a quiet night on the field. With 35 strikes, he has now surpassed the Premier League record for most strikes in a season.
His father also stated on Monday that his son is enjoying life under Pep Guardiola. "I am proud of him," he declared. "It's wonderful to see. He has long dreamed of playing in the Premier League since he has always liked it. He enjoyed himself in Germany as well, but playing in England is unique. Playing for a big club in the Premier League is a privilege for any player."
"For some players, it might only be for a little period of their life, but if they can't have fun performing here, something is wrong with them. I like it when my son smiles and it's lovely to see him celebrate his teammates' goals. We had dreamt about smashing records."