You are a football fan, right? Then you'll understand just how important a penalty kick can be to the outcome of a game. A one-on-one matchup between the custodian and an opponent is a heart-stopping situation. The stakes are really high and there is a lot of strain. But did you know that some goalies have made a successful career out of blocking these tense shots? They are experts at reading the penalty taker, diving in the correct place, and making that important save. This article will rank the five goalkeepers with penalty record who have stopped the most penalties throughout the history of the Premier League. These are the men who have flipped the script at some of the most pivotal moments of the game, from Shay Given to Heurelho Gomes.
So, let's get ready to find out the best keepers in the league that can be proud with Premier league clean sheets record.
5.Shay Given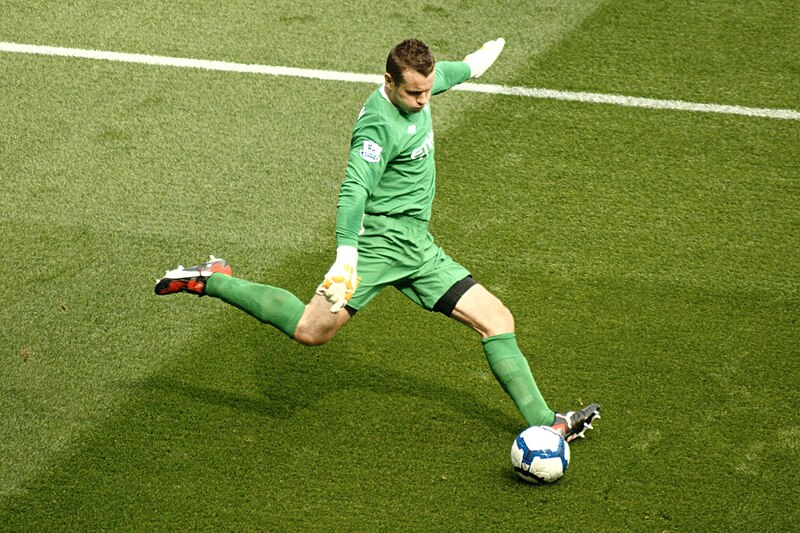 The Irish goalkeeper is regarded as one of the best goalkeepers to save penalties. He has a remarkable record of saving numerous penalties in the Premier League's history. Shay Given spent most of his football games playing in Newcastle United and Manchester City, He has an impressive career as a Premier League goalkeeper hat spans over two decades. Unquestionably, he's one of the league's best penalty stoppers. You might remember Given's natural ability to predict the penalty taker's intentions. Often, he'd dive in the right direction, making it extremely difficult for the opposition to find the back of the net. He's not one to be easily fooled by the player's run-up or any tricks they might try to use. His agility and quick reflexes were second to none, making him a formidable presence between the sticks. All these skills makes him one of the goalkeepers who have saved many Premier league penalties.
Given's knack for penalty saves in his premier league career wasn't just about physical skills. It was also about mental toughness. One-on-one confrontations with opponents can be anxious, but Given was able to maintain his composure under pressure. He was always prepared to act when the penalty kick was taken because to his unshakable concentration and focus. The Irish goalkeeper's record for save penalties attests to his talent and tenacity. Given will always be remembered as one of the best penalty savers in Premier League history. So keep Shay Given's achievements in mind when you consider goalkeepers who have earned fame for their exploits in save penalties. He has a rightful place in the history of the league thanks to his skill in the goalmouth. The Irishman made 354 league appearances and sensational saves in goalkeepers which makes him one of the best goalkeepers in the history.
4. Ben Foster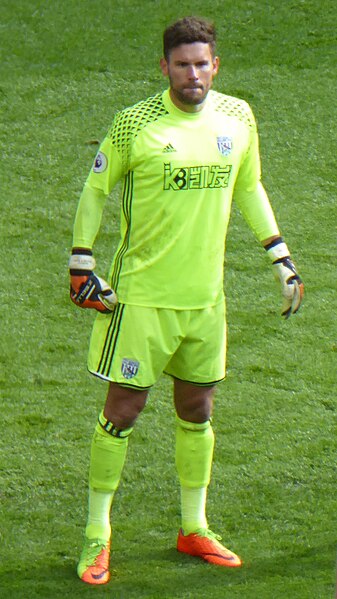 Despite his humble beginnings, Ben Foster's known for his uncanny ability to thwart spot kicks, making him a formidable adversary for any striker. His agility, quick reflexes, and understanding of the game have secured his position among the best goalkeepers in the Premier League. His penalty saving prowess isn't something that happened overnight; it's the result of years of hard work, dedication, and an unwavering belief in his abilities. The Englishman made his premier league debut in a very young age. Foster began his career at Stoke City before moving on to Manchester United, Birmingham City, and West Bromwich Albion. However, it's at Watford where he has really made a name for himself. Comparison to his penalty record, he's saved an impressive number of penalties throughout his career, making him a persistent thorn in the side of many attacking players.
His reputation precedes him every time he steps onto the pitch and in the majority of his premier league matches he made some incredible saves. Foster's ability to read the game and anticipate the striker's movements is second to none. He's proven time and again that he can hold his nerve, even under immense pressure. When a penalty is awarded, you'll often see a calm resolve on Foster's face. His concentration unwavering, he's ready to make a decisive save. His incredible penalty-saving record is a testament to his skill and fearlessness. Even as the striker strides forward, ball at his feet, Foster doesn't flinch. He stands tall, eyes locked onto the ball, ready to make the save. He's not just an excellent goalkeeper; he's a penalty specialist, a true master of his craft. Whether it's a high-pressure match or a routine game, when it comes to penalties, you can always count on Foster.
3. Lukasz Fabianski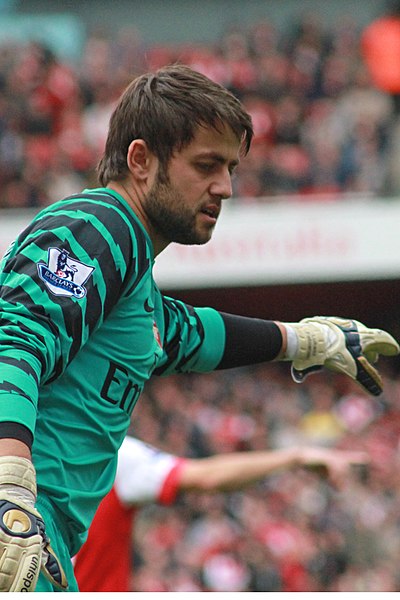 In the heart of the action, Lukasz Fabianski is a force to be reckoned with. His swift movements and precision make him a formidable presence between the goalposts. The polish international has saved 7 penalties. That make him one of the best goalkeepers on this list. His remarkable agility and quick thinking have earned him a solid reputation as one of the best goalkeepers in the Premier League. His ability to save penalties is particularly lauded, placing him among the most successful goalkeepers in this regard in the league's history. Fabianski, a former Arsenal goalkeeper, who currently stands between the sticks for West Ham United, has shown time and again that he's a master of the penalty save. He's got an uncanny knack for reading the game, anticipating the striker's moves, and throwing himself in the right direction to keep the ball out of the net.
It's not just about physical prowess with him; his mental agility and game intelligence play a significant role in his penalty-saving success. When in came to penalty kicks far in the league, with the pressure mounting and the crowd holding its breath, Fabianski doesn't let the tension get to him. He stays cool and composed, his eyes locked on the ball, ready to spring into action at the slightest hint of movement. His penalty saves have often been game-changers, turning the tide in favor of his team when it mattered most. Indeed, Lukasz Fabianski's penalty-saving prowess is a testament to his skill, determination, and mental strength. He's a true asset to his team and a thrilling player to watch on the football field. When it came to saving penalties, his name will undoubtedly be remembered as one of the best penalty savers in the history of the Premier League.
2. Simon Mignolet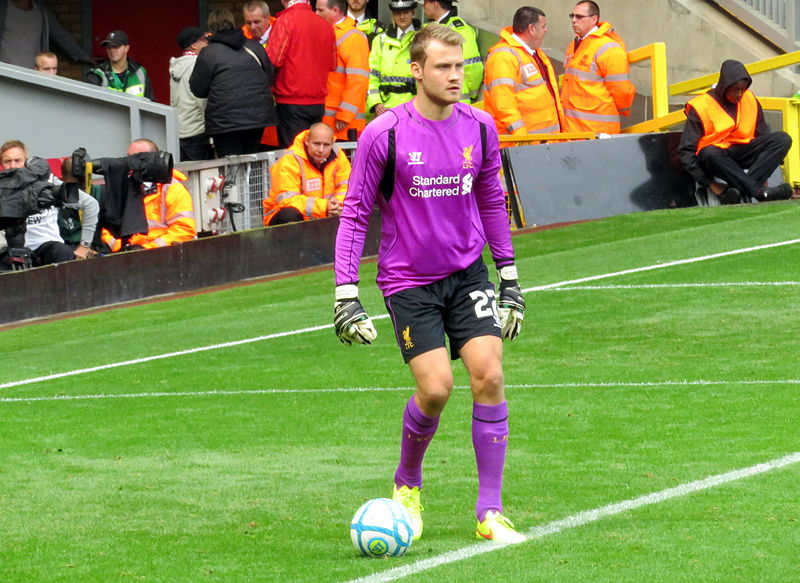 Shifting our focus to Simon Mignolet, it's clear that he's carved out a niche for himself as a commanding presence in the world of football. Coming from Belgium, Mignolet has established himself as a reliable goalkeeper, particularly known for his penalty-saving skills. His reputation has seen him guard the goalposts for notable Premier League clubs like Sunderland and Liverpool. During his stint with Liverpool, Mignolet made a name for himself as a penalty specialist. He's faced down some of the most formidable strikers in the game and come out on top. His knack for getting in the heads of penalty takers, coupled with his impressive reflexes, has saved his team multiple times. His penalty-saving prowess is evidenced by his record – he's saved 7 penalties in the Premier League, making him one of the best in premier league history goalkeepers with penalty saves in the premier League.
As you can see, Mignolet's success is not just down to natural talent. It's also about the hard work he puts into understanding the strategies of the opposing team. He studies the penalty-taking patterns of strikers, predicting their moves and timing his dive to perfection. His dedication to the craft is indeed commendable. So while Mignolet might not always be the first name that springs to mind when thinking of Premier League goalkeeping greats, his record speaks volumes about his abilities. His penalty-saving skills have made him a force to be reckoned with, and a name that'll undoubtedly go down in Premier League history. In total, Mignolet faced 28 penalty kicks and saved nine penalties which makes it as a perfect penalty record.
1. Heurelho Gomes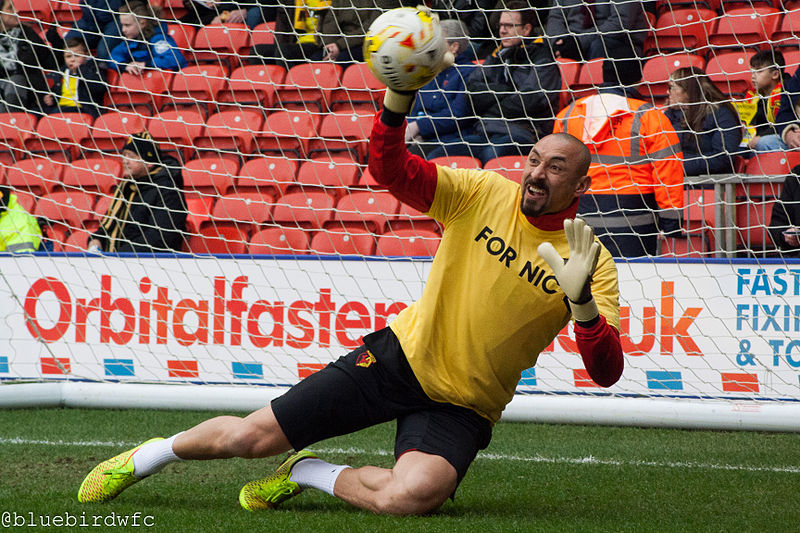 Much like Mignolet, Heurelho Gomes has also etched his name in the annals of football with his own set of unique skills. He is one of the best goalkeepers in the world. Gomes, a Brazilian goalkeeper, has had an illustrious career as the goalkeeper who saved the most penalties in premier league history. He saved 10 penalties and he's renowned for his agility, strong reflexes, and most notably, his knack for saving penalties. You've probably seen him in action during his time with Tottenham Hotspur and Watford. He's made over 200 appearances across both clubs, proving his worth time and time again. But it's his penalty-saving prowess that truly sets him apart. Gomes has saved 10 of the 54 penalties, placing him among the top goalkeepers in this regard. But why is Gomes so successful at saving penalties? You might wonder. Well, he had incredible saves in the past, so he has the most penalty saves in the competition. He made saves to keep the club in the top position.
Later, he was replaced by Hugo Lloris on the Champions League spot. They were two goalkeepers in the club, helping for the league titles. The Brazilian was a great goalkeeper before being replaced. He attributes it to a mix of intuition, experience, and in-depth research. He studies the penalty takers, their history, their tendencies. He's a student of the game, continually learning, adapting, and improving. He's had plenty of memorable penalty saves, but one that stands out is his double save against West Brom in 2015. He saved two penalties in a single match, a feat rarely seen in the Premier League. It's moments like these that highlight his incredible skill and remind us why he's considered one of the best. So, next time you're watching a match, and a penalty's been awarded, remember Gomes. Remember his composure, his agility, his uncanny ability to read the game and you know about the penalties he has faced. It's goalkeepers like him who add that extra thrill to the beautiful game of football.
Conclusion
So, you've got the lowdown on the top shot-stoppers in Premier League history. You've seen how Given, Foster, Fabianski, Mignolet, and Gomes have all made their mark, saving crucial penalties. They've surely earned their spot in football history. So, next time you're watching a game, you'll be aware who's got the most penalties stopped under their belt!