Do you enjoy Premier League football? Do you support the players who are the most captivating on the pitch? The amazing wingers that have graced the pitch over the years must have caught your attention if that's the case. These players, from Steven Gerrard and Robert Pires to John Barnes and Arjen Robben, have won fans over with their talent and tenacity. The top ten wingers in Premier League history are listed below. These players, including Gianfranco Zola, Luis Figo, Thierry Henry, and Cristiano Ronaldo, have been instrumental in some of the league's most memorable moments. Of course, the famous Ryan Giggs is at the top of our list.
So, get ready to find out why these players are the greatest ever to play the game.
10-Steven Gerrard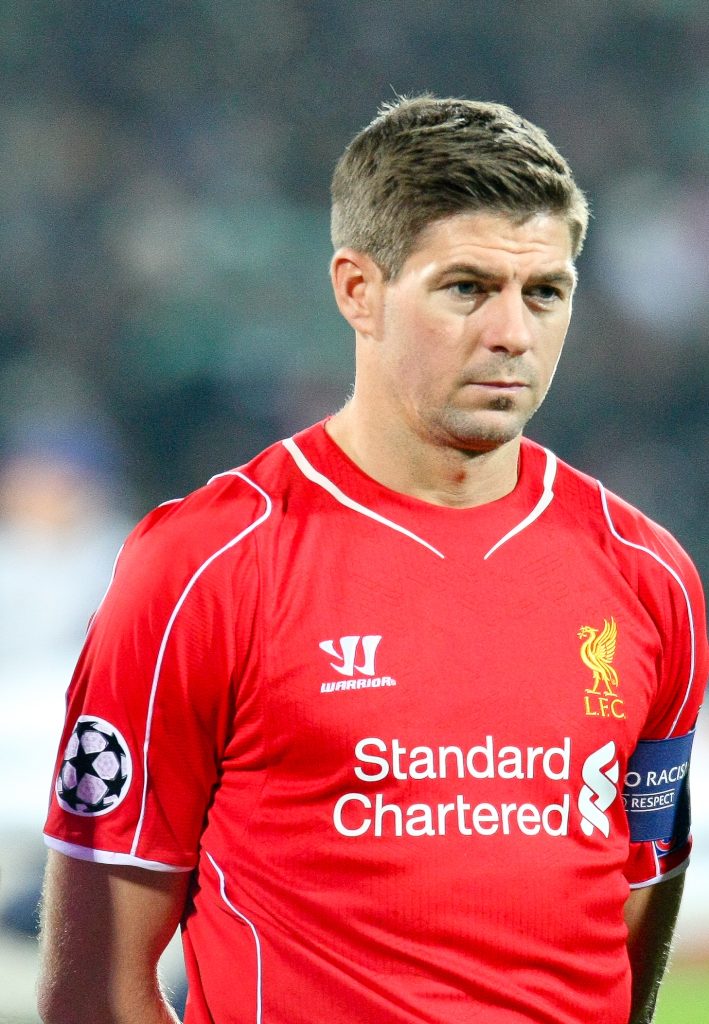 Without any doubt, Steven Gerrard, a discussion of the greatest wingers in Premier League history is incomplete. On the right flank, the former Liverpool captain was a formidable opponent. His passing and long-range shooting were unmatched. He was also a vital component of the Liverpool team that won the FA Cup in 2006 and the Champions League in 2005. One of the most comprehensive wingers the Premier League has ever seen was Gerrard.
He had both offensive and defensive skills, and he never gave up. He played a significant role in Liverpool's success, and his teammates immensely admired his leadership and talent. Gerrard was well-known for both his precise passing and his potent, accurate shooting. He is an all-time great winger and should be remembered with the utmost respect and admiration.
9- Robert Pires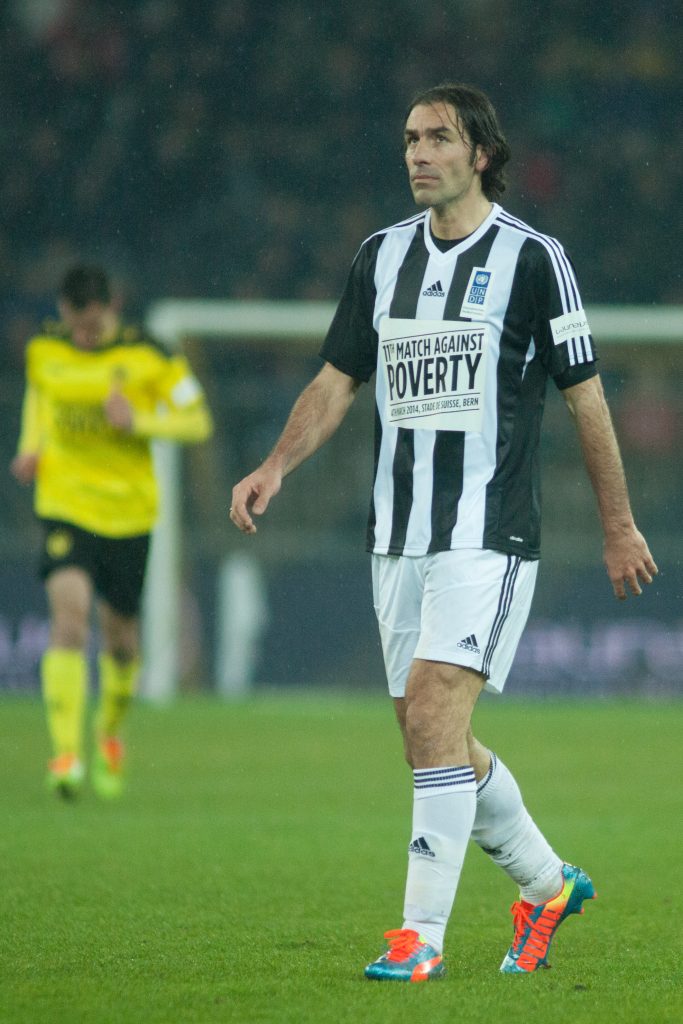 No one can deny that Robert Pires is one of the best players ever to play in England with his amazing skills and technique. His six years at Arsenal are regarded as one of the most impressive in Premier League history, making him one of the greatest wingers of all time. Pires' ability to create chances, score goals and assist his teammates was unmatched. He was often seen as the star of the pitch and his presence was always felt.
His ability to take on defenders and find space for himself made him one of the more difficult wingers to contain. His long-range shots and clinical finishing made him a joy to watch, and his skill and grace on the ball made him a fan favorite. Pires was also a playmaker and scored many goals that helped the success of his team. His passion and determination inspired many and his legacy will be remembered forever in the Premier League.
8-John Barnes
With his explosive pace and mesmerizing dribbling skills, John Barnes was one of the most electrifying strikers of his time. The Jamaican-born winger, blessed with natural football talent, had a successful career at Watford, Liverpool and Newcastle. During his time at Liverpool, he won the League One title twice, the FA Cup and the League Cup.
He was also part of the team that famously reached the 1988 FA Cup Final where he scored a memorable solo goal. Barnes was a prolific goal scorer, scoring over 100 goals in his career. He also had a knack for scoring goals, with over 50 assists. Barnes also represented England 79 times, scoring 11 goals. His remarkable career will be remembered for years to come.
7-Gianfranco Zola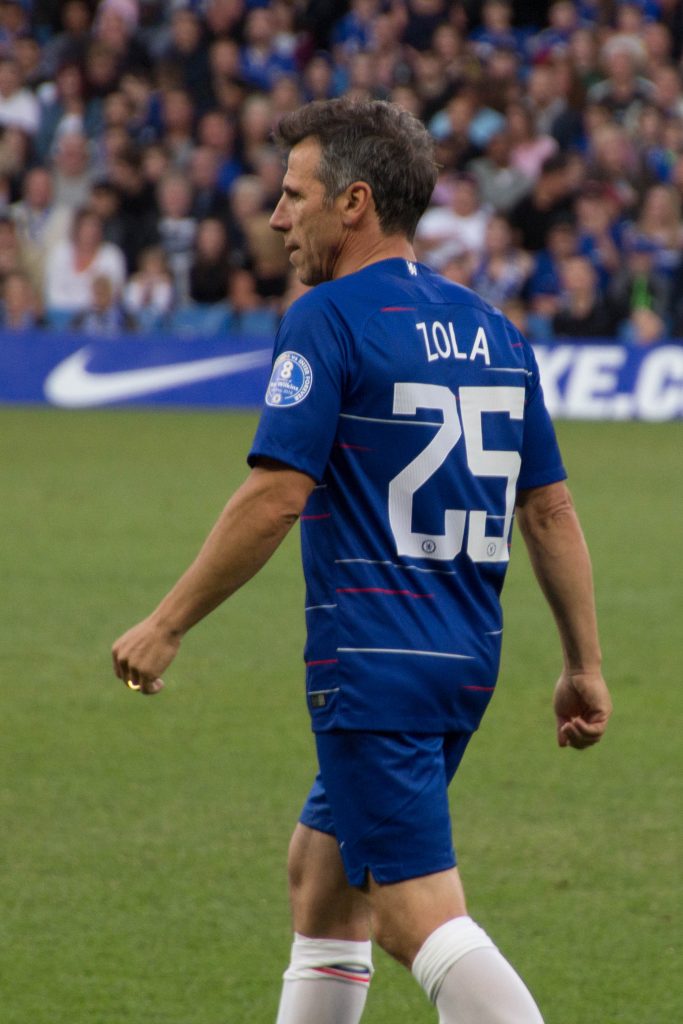 Gianfranco Zola was one of the most beloved and skillful players of his time. His magical touches and mesmerizing goals delighted fans across the world. He played a major role in the Premier League with Chelsea during the late 1990s, quickly becoming a fan favorite with his unselfish play, flair, and creativity.
His ability to control the ball delighted fans with his mesmerizing dribbling, and his propensity to score spectacular goals made him a standout in the Premier League. His most memorable goal was an unstoppable free-kick against Norwich City that won the Premier League Goal of the Season title in 2002. He also earned a place in the Premier League Hall of Fame in 2018, cementing his legacy as one of the best wingers in Premier League history.
6-Luis Figo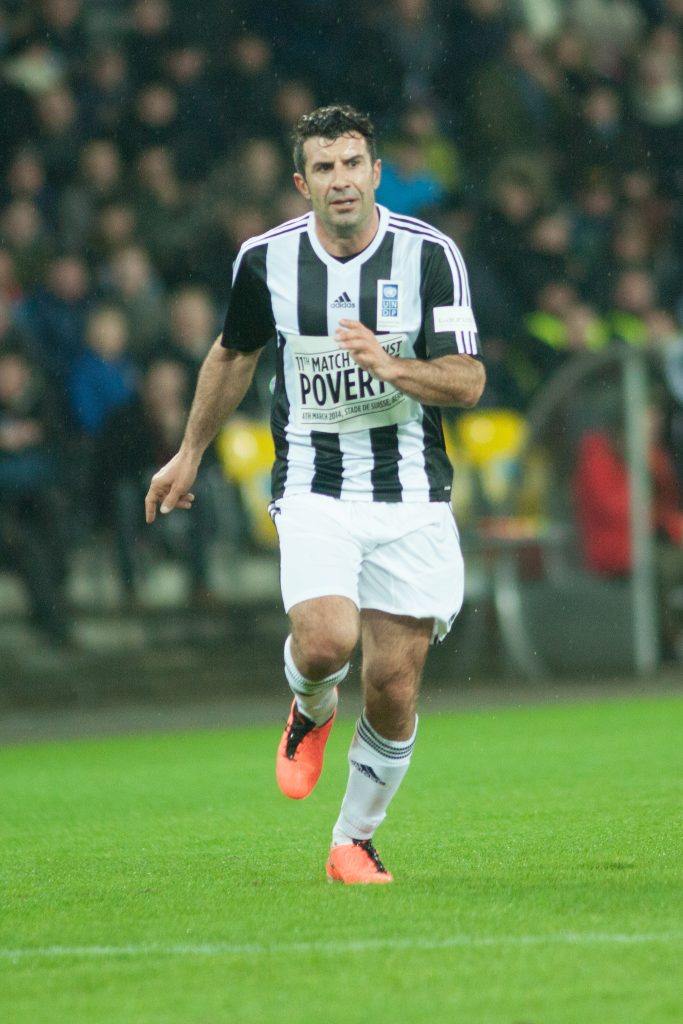 Luis Figo was another legendary winger of his era, known for his explosive speed and dazzling dribbling. He first played in the Portuguese league when he played for Sporting Lisbon before moving to Barcelona for a world record fee of $37 million. At Barcelona, ​​he won his first major trophy, the 1999 Copa del Rey, and was named FIFA Player of the Year in 2000.
After five years at Barcelona, ​​Figo moved to controversial Real Madrid, where he won two La Liga titles and the UEFA Champions League in 2002. He also won the Ballon d'Or in 2000. Figo was an integral part of Portugal's squad at the 2006 World Cup, helping them reach the semi-finals. He was a highly decorated player throughout his career, winning several individual awards and is remembered as one of the greatest wingers of his era.
5-David Beckham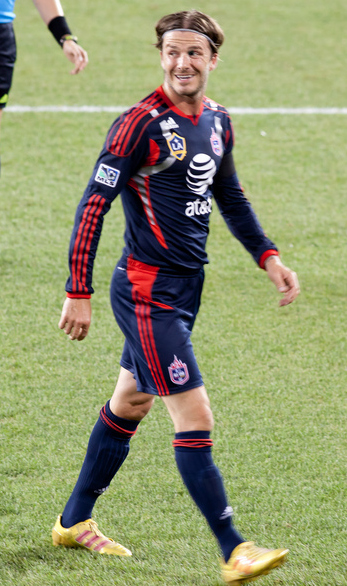 David Beckham is one of the most iconic soccer players of all time, inspiring generations of admirers with his style of play and undeniable charisma. His career began at Manchester United, where he quickly established himself as one of the best wingers in the Premier League. His ability to deliver pinpoint crosses and long passes made him a deadly weapon, allowing him to set up countless goals for his teammates.
Beckham was also a dead-ball specialist, able to score long-range free-kicks and penalties with ease. His skill and leadership helped United win numerous titles, and earned him a place among the Premier League's best ever wingers. His legacy lives on in the hearts of fans around the world, and his influence on the game is still felt today.
4-Arjen Robben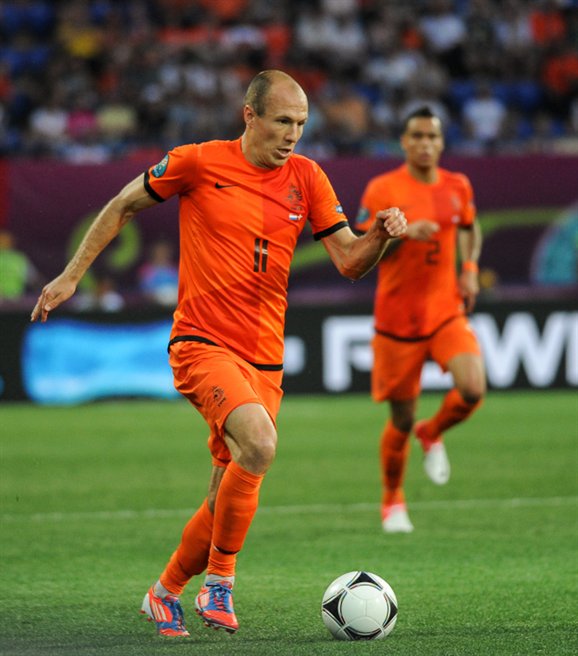 Arjen Robben is remembered for his striking dribbling and trademark left-footed shots, making him one of the most feared strikers of his generation. During his time at Chelsea, Robben was an integral part of the team and showed his full potential. His pace, skill and ability to create space was truly remarkable and he often terrorized defenders. He is particularly remembered for his role in helping Chelsea win two Premier League titles in 2005 and 2006. Robben then moved to Real Madrid where he continued to dominate.
He contributed to the team's success in winning La Liga in 2008 and the Champions League in 2014. Robben's patented cut from the right followed by left foot movements were his signature moves, often catching opponents by surprise. Robben's Premier League career was briefly interrupted by an injury-plagued season at Manchester United, but he later returned to the league to play for Newcastle in 2010–11, where he played a part in the club's fifth-place finish. Robben's impressive performances have earned him a place among the top ten wing-backs in Premier League history.
3-Thierry Henry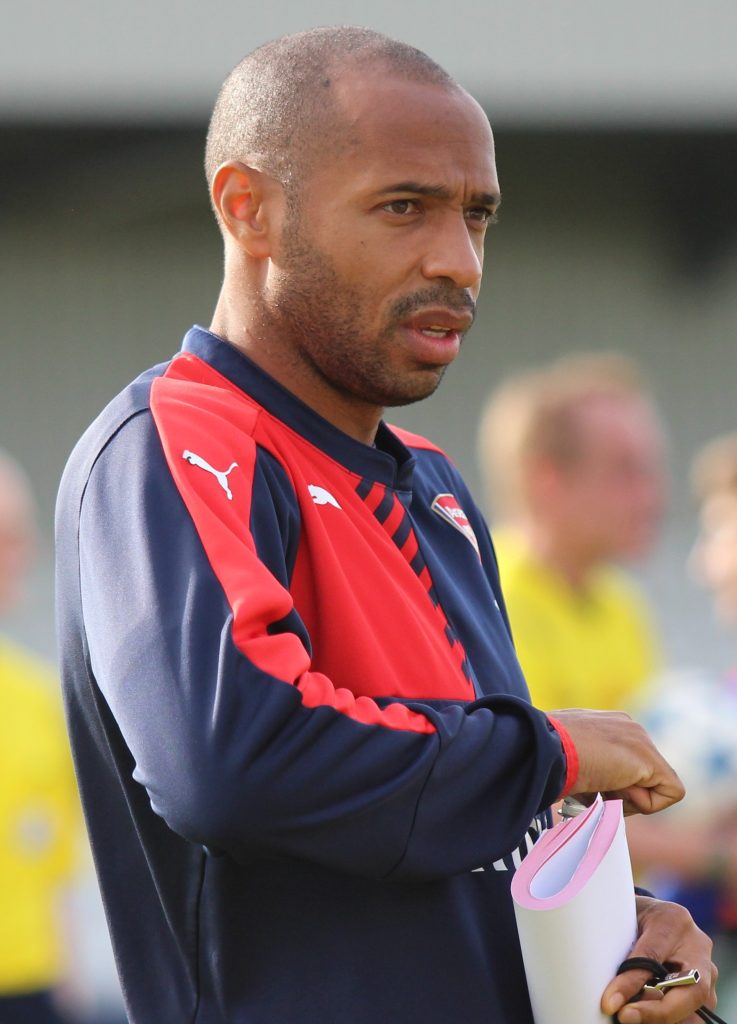 You simply cannot talk about the best defenders in the Premier League without mentioning Thierry Henry. The French striker was one of the most prolific and successful goal scorers in the history of the league. During his time at Arsenal, he established himself as a central part of the team's attack, scoring 226 goals in eight years.
His speed and agility made him a threat to opposing defenders, while his ability to score from difficult angles made him a real threat in the box. His record 175 Premier League assists is also second only to Ryan Giggs, showing his ability to create chances for his team-mates as well as create them himself. Thierry Henry was a true Premier League great and his impact on the league will be remembered for years to come.
2-Cristiano Ronaldo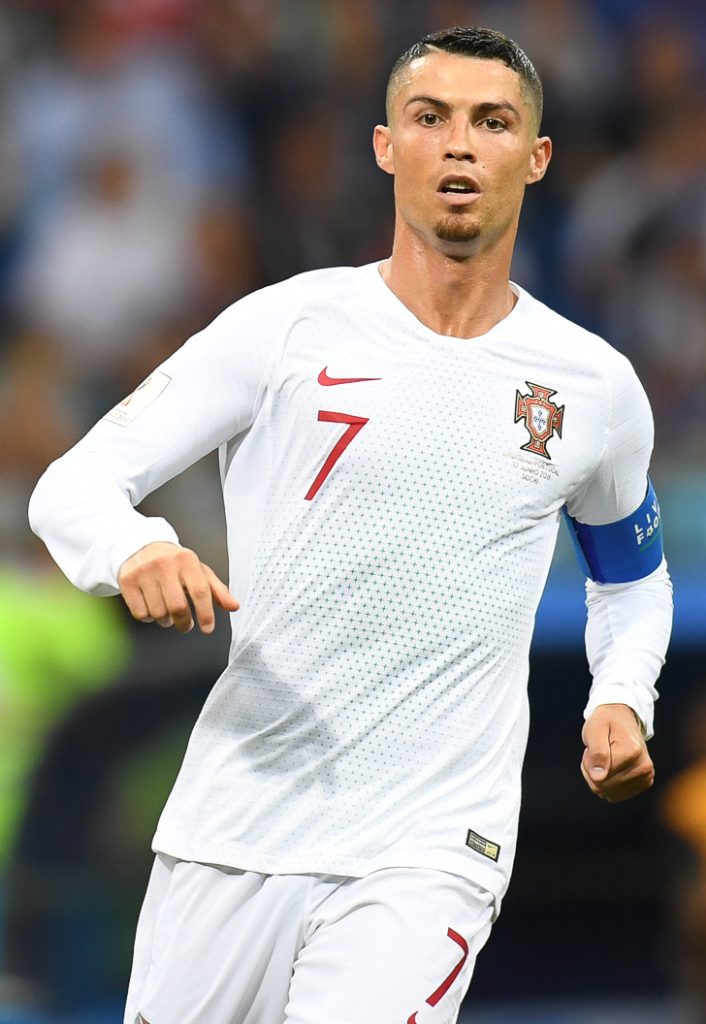 Cristiano Ronaldo is a living legend in the world of football, representing the highest level of skill and talent. His time at Manchester United saw him become one of the Premier League's most recognisable names, and he was instrumental in their three consecutive league titles. His unrivalled work rate and ability to outshine even the greatest defenders saw him become a household name in England and beyond.
Ronaldo's ability to score from anywhere on the pitch has made him a nightmare for opposing teams, and his flair and trickery have made him an all-time great. His electric pace and uncanny ability to find the back of the net have made him one of the Premier League's most feared wingers. Ronaldo was also a major contributor in Manchester United's 2007-08 Champions League win, scoring a crucial goal in the semi-finals against Arsenal. He is undoubtedly one of the best wingers in Premier League history, and his legacy will live on forever.
1-Ryan Giggs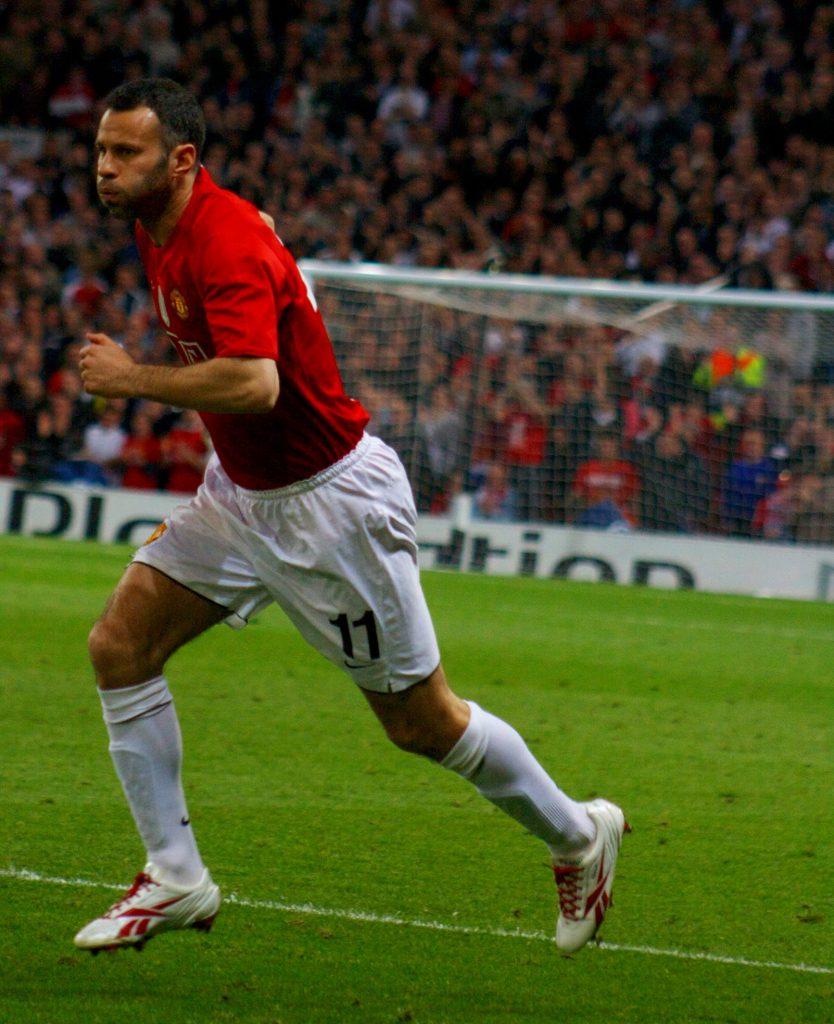 Ryan Giggs is a true playmaker, with his creative style of play and incredible technical ability, defenders can get behind him. He is one of the greatest wingers in the history of the Premier League. He played for Manchester United from 1990 to 2014. During Giggs' 24-year spell with the Red Devils, he scored 114 goals and won an impressive 13 Premier League titles.
He was known for his speed, agility and ability to take on defenders, as well as his ability to score goals from set pieces. Giggs was also a master of the cross, often setting up teammates with pointed passes. He was a key player in United's success in the late 1990s and early 2000s and was awarded the individual PFA Player of the Year award in 2009 for his efforts. Giggs is a true legend of the Premier League and has earned his place among football's greatest full-backs of all time.
Conclusion
You had a tour of the greatest wingers in the history of the Premier League. Among those who have distinguished themselves in the league are Steven Gerrard, Robert Pires, John Barnes, Gianfranco Zola, Luis Figo, Arjen Robben, Thierry Henry, Cristiano Ronaldo, and Ryan Giggs. Each of them has demonstrated why they should be included in the list of the greatest wingers in Premier League history. The current crop of players now has the opportunity to follow in their footsteps and deliver exhilarating performances that will hook us for years.