Do like to watch Premier League? If so, then you know that Brazilians have had a huge impact on the history of the league. From Lucas Leiva to Ederson, Willian to Fabinho and Fernandinho, these five players have all made their mark in the Premier League. In this article, we look at the careers of all five players and examine their progress, highlights and their impact on the league.
So, if you're looking for an update on the great Brazilian players who won the Premier League, you've come to the right place. Let's get started!
5-Lucas Leiva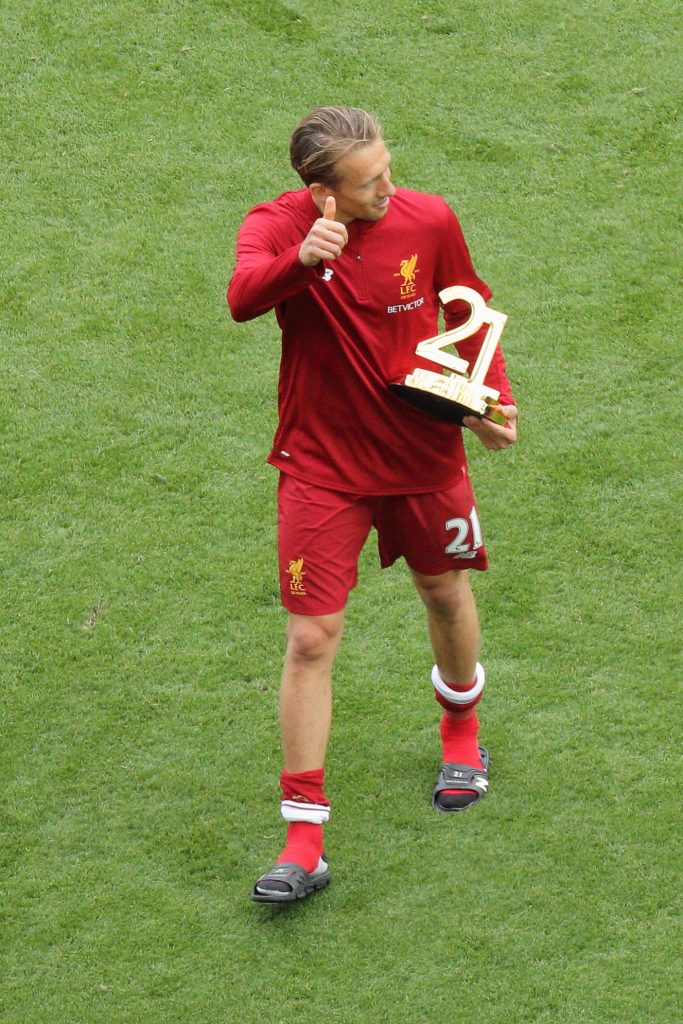 You may know Lucas Leiva from his 10-year spell at Liverpool where he was a fan favorite and an essential part of the team! Before joining Liverpool in 2007, the Brazilian midfielder had already made a name for himself with hometown club Gremio. His impressive performances earned him a move to Europe and he quickly adapted to the demands of Premier League football. Lucas Leiva proved to be a vital cog in the Liverpool machine and his role as a defensive midfielder was central to the team's success.
Known for his hard work and determination, his physicality allowed him to make important challenges and interceptions in midfield. Lucas was also an excellent passer with great passing accuracy and vision to find his teammates. Off the pitch, Lucas was a vital part of the team and many of his teammates praised his positive attitude and leadership skills. He was a great teammate and a true leader, and his passion for the game was contagious. He was also a fan favorite in the dressing room and his good humor was often appreciated by his teammates.
While at Liverpool, Lucas Leiva won the League Cup in 2012 and was named in the PFA Team of the Year in 2013. He was also awarded the club's player of the year 2010 and main player of the month. award in April 2011. He left Liverpool in 2017 after 10 years of service and now plays for Lazio in Italy. Lucas Leiva is one of the best Brazilian players to ever play in the Premier League and his legacy will live on at Liverpool forever. He was a great team player, always willing to go the extra mile, and his dedication to the sport was admirable. The Liverpool faithful will always remember him fondly.
4-Ederson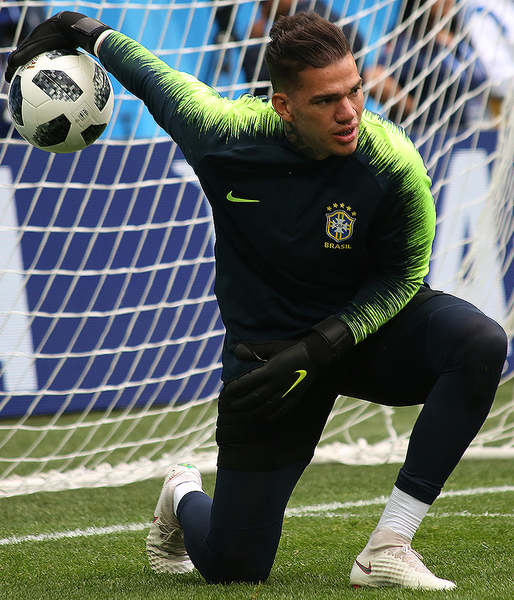 With lightning quick reflexes and feline agility, Ederson has become one of the most reliable goalkeepers in the world. The Brazilian signed for Manchester City in 2017 and has since won two Premier League titles. His keen eye for the game and willingness to take risks when playing from the back of the ball has been a key factor in City's success in recent seasons. Ederson has also been a regular member of the Brazil national team since 2017 and played a key role in the 2019 Copa America final. His impressive performances at club level resulted in several awards, including the Premier League Golden Glove.
2020 Ederson's ability to read the game and take quick decisions makes him one of the most effective goalkeepers in the world. His shot stopping ability is second to none and his distribution from behind is second to none. He has made some excellent saves in recent years and his presence between the sticks gives City a huge advantage in every game. He is also a leader on the pitch, commands his territory and organizes the defense with calmness and composure.
Ederson is a key figure in the success of both City and Brazil, and it seems unlikely that either team would be as successful without him. His impressive performances have made him one of the most sought-after goalkeepers in the world and his name is likely to be remembered for many years to come. He is a true champion goalkeeper and his presence is felt every time he steps on the pitch. He is undoubtedly one of the most influential Brazilian players in the history of the Premier League.
3-Willian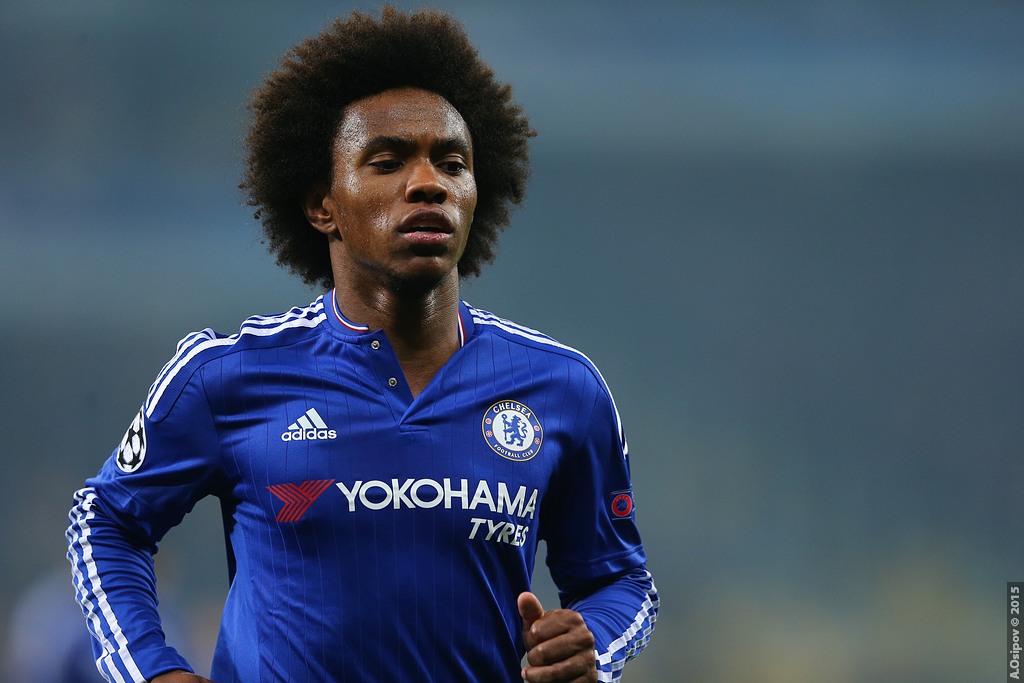 Having graced the Premier League since 2013, Willian has firmly established himself as one of Brazil's most influential players. A versatile winger, he has featured for both Chelsea and Arsenal, and has demonstrated his ability to impact games from wide positions. His passing and dribbling ability have been vital in unlocking defences, and his experience and leadership were key in helping the Blues win two Premier League titles. Willian's technical prowess and eye for goal has been demonstrated in his career, with him having scored over 50 goals in the Premier League alone. His ability to take set-pieces has also been a crucial part of his game, with him having scored several decisive goals from free-kicks.
He has also been a consistent provider of assists, and has set-up numerous goals for his teammates over the years. Willian's commitment and dedication to the game has been remarkable. He's often seen to put in extra effort even in the latter stages of matches, and his tenacity has been praised by both fans and pundits alike. His work ethic has been an inspiration to many, and his ability to stay fit and in form throughout his career has been nothing short of remarkable. Willian has been a key member of the Brazilian national team since 2013, and has won several major honours with them. He played a key role in Brazil's gold medal victory at the 2016 Olympics, and was also part of the side that finished fourth at the 2018 World Cup.
His experience and leadership have been vital for the Selecao over the years, and he's been a key figure in some of their most successful campaigns. Having been a Premier League regular for eight years, Willian has left an indelible mark on the English top-flight. His commitment, skill, and leadership have been exemplary, and he has undoubtedly been one of the most influential Brazilians in the competition's history. He's been a key component of some of the Premier League's most successful sides and his contributions won't be forgotten any time soon.
2-Fabinho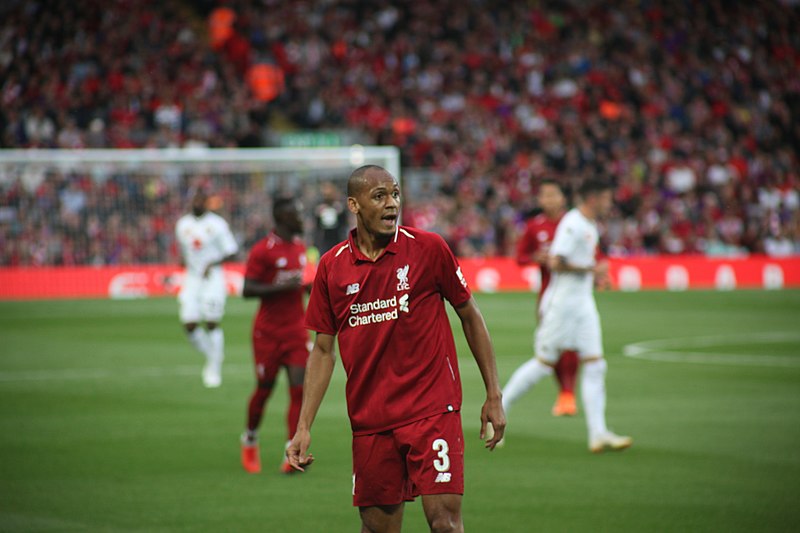 Since joining Liverpool in the summer of 2018, Fabinho has quickly established himself as a key player in the Reds' midfield. The Brazil international has shown impressive form since his arrival and has a number of qualities that make him a perfect fit for the club. He is a strong tackler, can read the game well and has a good passing ability. His ability to break up play and attack quickly makes him the ideal midfield partner for Jordan Henderson and Georginio Wijnaldum.
Fabinho's physicality was particularly impressive. Averaging three tackles and three interceptions per game, the Brazilian's defensive work has been crucial in helping Liverpool achieve their impressive defensive record in the Premier League. He is also an effective ball winner, often winning the ball in midfield and allowing Liverpool to start a counter attack. Off the ball, Fabinho knows how to find the right places to receive the ball. He is often involved in the build-up to the play and provides opportunities for his teammates when they are looking for positions.
His passing accuracy is also impressive and he is very effective at playing the ball into dangerous areas. Fabinho added a new dimension to Liverpool's midfield and his physicality and defensive prowess were crucial in helping the Reds top the Premier League table. His ability to read the game, win the ball and choose the right pass made him one of the most important players in Jürgen Klopp's team. With the Brazilian team, Liverpool has a better chance to win the Premier League title.
1-Fernandinho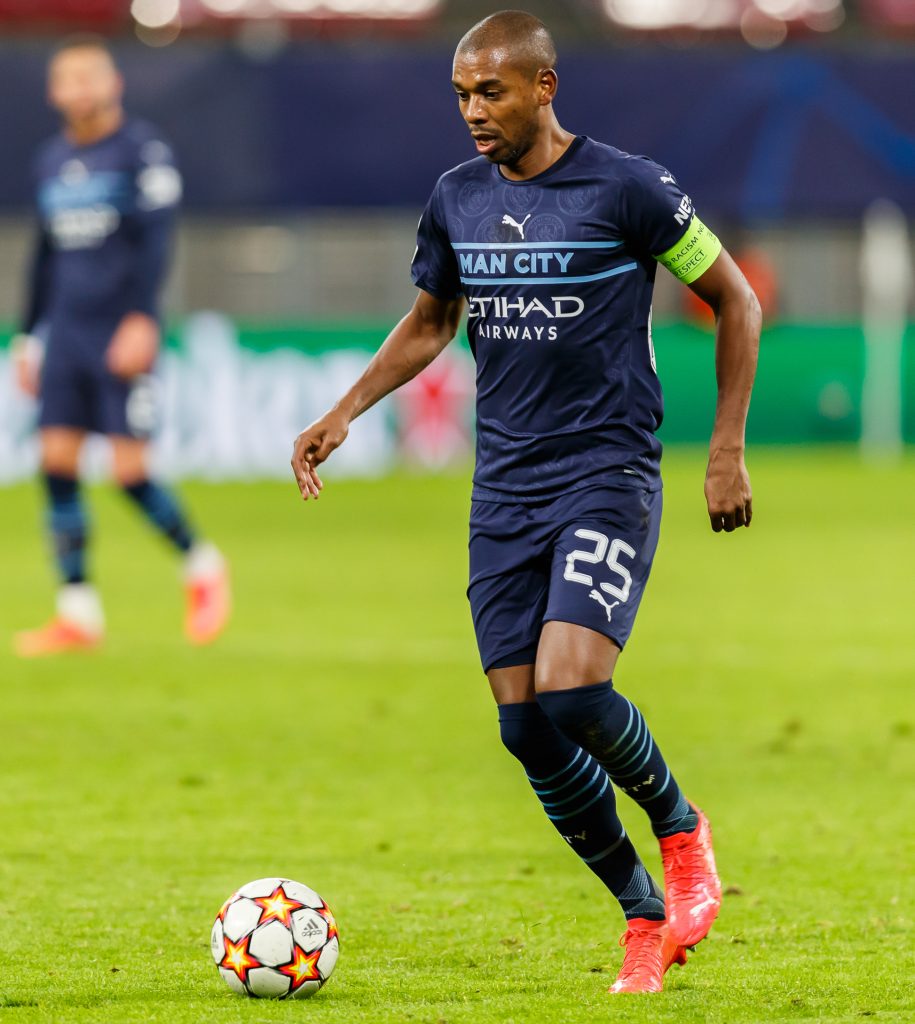 You can't talk about elite defensive midfielders without mentioning Fernandinho. The Brazilian was born in Londrina, Brazil and spent most of his career in the Premier League. He started his career in 2005 at Shakhtar Donetsk in Ukraine, where he played more than 200 matches and won several awards. He moved to Manchester City in 2013 and has been an integral part of their success over the past six years. Fernandinho is a dynamic midfielder known for his ability to break up play and protect his team's defense.
He is a tireless worker who can often be seen hitting and giving back to his team. His passing ability is also impressive and he often passes the ball with precision and incisiveness to create chances for his teammates. Outside, Fernandinho is highly regarded by his teammates and coaches. He is the leader and an important member of the locker room. Those who worked with him were recognized for their team ethic and professionalism. Fernandinho's time in the Premier League was successful. He won three Premier League titles, three League Cups and one FA Cup.
He has also played for Brazil over 40 times and is a proud member of their international squad. Fernandinho is one of the most decorated Brazilian players in Premier League history and is rightly regarded as one of the best defensive midfielders in the division. His dedication and willingness to put his body on the line for his team sets him apart. He is a true professional and will continue to be a key player for Manchester City for years to come.
Conclusion
You've just found out the best five Brazilian players to ever compete in the Premier League. Each of these players, from Fernandinho to the legendary Lucas Leiva, has had a significant impact on the Premier League. They each contributed their own distinctive playing style and helped mound the Premier League into what it is today. So, keep in mind to give thanks to these five legendary Brazilians the next time you watch a Premier League game.