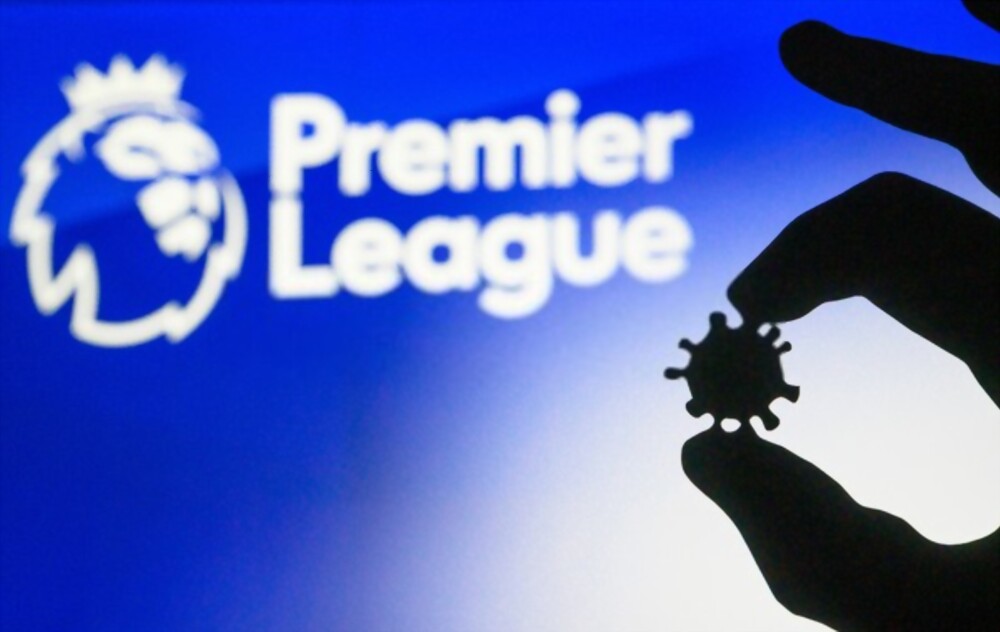 The fight to avoid relegation appears to be getting extremely close. There is still plenty of drama to be seen, as Nottingham Forest, Everton, Leeds, and Leicester are separated by only four points.
Following Sunday's 3-0 loss to Manchester City, Everton is still one point above Leeds and the bottom three.
With a 2-0 loss to Fulham, Southampton's 11-season run in the Premier League came to an end, sealing their relegation to the Championship.
Due to Leicester's 3-0 loss to Liverpool, they are still in danger of being relegated by next Monday. Leicester City's defeat implies that they are now the most likely club to be relegated out of all clubs which are currently struggling.
The bottom standings
16th- Nottingham Forest (P:36, GD: -31, PTS: 34)
17th- Everton (P:36, GD: -24, PTS: 32)
18th- Leeds (P:36, GD: -25, PTS: 31)
19th- Leicester (P:36, GD: -18, PTS: 30 )
20th- Southampton (P:36, GD: -35, PTS: 24 )
Nottingham Forest (16th, 34 points)
Steve Cooper has bought 30 players to try and keep Nottingham Forest in the Premier League after they were promoted from the Championship last season for the first time since 1998–99.
With 34 points, they are the best of the bottom five after their last four games featured two victories and a tie.
Nottingham Forest has made fewer passes than any other Premier League side this season, and its completion rate (73%) is the lowest in the league.
Games left:
20 May – Arsenal (home)
28 May – Crystal Palace (away)
Everton (17th, 32 points)
Sean Dyche took over as Everton's manager at the end of January when Frank Lampard was given the boot, and the team's luck improved but not enough to keep them out of trouble.
Their goal difference, which may be crucial, was wounded by Sunday's 3-0 loss to Manchester City.
Wolves and Bournemouth, both of whom are in the bottom eight, are the opponents in Everton's last two games. Only Bournemouth (589) has given up more efforts on goal than Everton (551) has this year.
Games left:
20 May – Wolverhampton (away)
28 May – Bournemouth (home)
Leeds United (18th, 31 points)
Having lost seven straight games when Jesse Marsch was fired as Leeds' manager in February, Javi Gracia took over as temporary manager before recently being replaced by Sam Allardyce.
Leeds improved their chances of surviving with a bold 2-2 draw against Newcastle at Elland Road on Saturday, and the Whites, who have only triumphed twice away from home, will play Tottenham at home before travelling to West Ham to close the season.
Leeds also holds the lowest goal score rate in the Premier League this season (14% of attempts against the opponent). Currently, Brentford leads with a goal realised on 8% of tries.
Games left:
21 May – West Ham (away)
28 May – Tottenham (home)
Leicester City (19th, 30 points)
Despite reaching the semifinals of the Europa Conference League and finishing eighth last season, Leicester had a terrible start to this season, earning only one point in their first seven games.
Dean Smith has taken over as manager till the conclusion of the current campaign, however, even that did not prevent them from slipping into the relegation zone.
Leicester will be demoted if Everton triumphs at Wolves on Saturday and Dean Smith's team loses at Newcastle two days later. Although Leicester boasts a wealth of offensive skill, they have struggled to prevent goals from being allowed in their last 20 games.
Games left:
22 May – Newcastle (away)
28 May – West Ham (home)
Southampton (20th, 24 points)
After a 2-0 loss to Fulham on Saturday, which stretched their winless streak to 11, including eight losses, and sealed their relegation, Southampton will play in the Championship from the beginning of the 2023–24 season.
They fired manager Ralph Hasenhuttl in November, making them the third team this season to have a different manager. Hasenhuttl was succeeded by Nathan Jones, who only managed to play in eight Premier League games and record one victory before being fired as well.
The next in line should have been Ruben Selles, who was the assistant manager under Hasenhuttl, but he wasn't able to prevent the team from being relegated.
This year, Southampton has only managed four clean sheets. The Saints are joined in the bottom four for clean sheets by Leeds United (five clean sheets), Leicester (six), and Forest (seven), who are all battling the relegation zone.
Games left:
21 May – Brighton (away)
28 May – Liverpool (home)