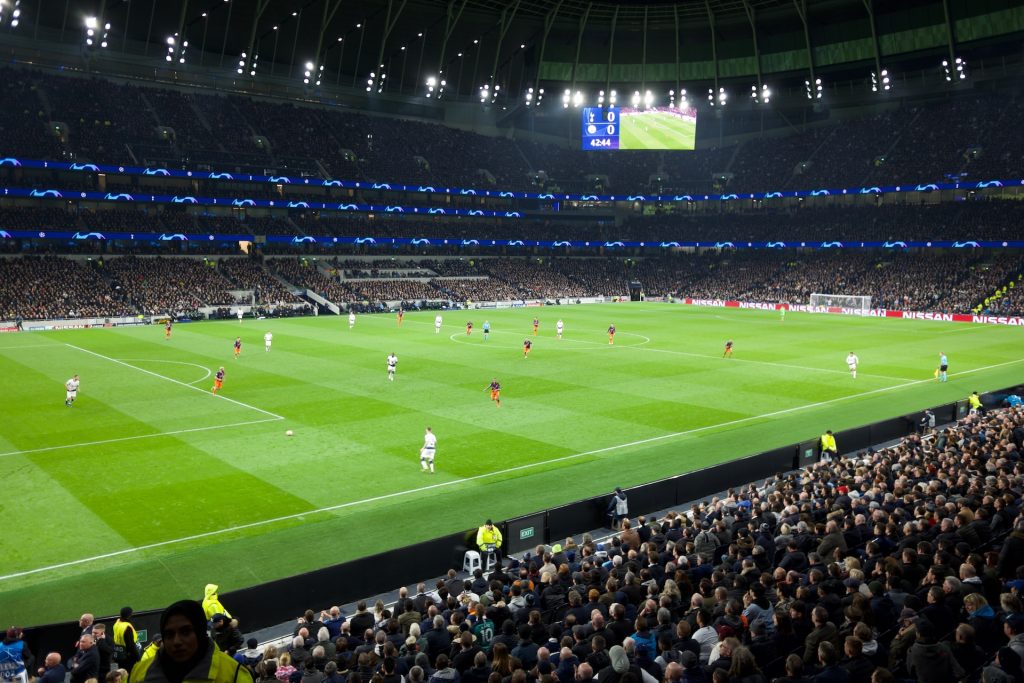 It's common to hear the word "cap," which, as you might assume, has a specific meaning when used in international football. In this post, we will examine and clarify the meaning of the uncommon and perplexing term "cap" as well as discuss everything related to it.
What Does A First Cap Mean In Soccer? Why Is It Called A Cap?
A "Cap" refers to a player's first international soccer game for his country. As a result, they are "capped" the first time. The term "cap" was first used in England, when call-ups to the national team would get a real cap to mark their involvement in an international match.
How Do Players Acquire Caps? Can A Soccer Player Earn A Cap In Soccer For More Than One Country?
For a soccer player to be selected for a national team for an international game requires a lot of hard work. Football is the sport, and FIFA is the organisation that controls the game's top flight of football, therefore playing at the international level requires a lot of hard work and talent. To get a cap means more than just being selected for the national team.
A player must play on the football field for an international team, even if it's just for a minute or two, in order to receive a cap. It will be counted towards each player who takes part in an international match during any part of the standard 90 minutes.
Strict guidelines and limitations apply to country representation. Once a player reaches the highest level in the sport, they are required to remain with the country they are fit to represent. There are numerous more reasons a player could change, even if it may seem silly to want to represent a country other than the one in which they were born.
When a player is not chosen to represent the nation in which they were born, their parents' or grandparents' lineage may be examined, allowing them a second chance to play for another country. Although players are eligible based on where they grew up in, which offers opportunities, the issue of being born in one country but growing up in another is still prevalent.
Are Soccer Players Given A Physical Hat-type Cap in Football? How Is This Type Of Cap Used?
An extremely strange figure of speech that at first glance appears to have nothing to do with football is a player "getting a cap." So where did the phrase originate from? The term "cap" was first used in England, when call-ups to the national team would get a real cap, occasionally an embroidered one, as a memory of their involvement in an international match.
England players still receive a physical cap for every game they play today since it was such a big deal (with the exception of tournaments when they receive one for the whole event). Despite the common assumption that it is no longer a feature of modern football, the physical cap is still utilised in a number of football competitions.
Who Has The Most Caps in Association Football History? Who Holds The Record For The Most Caps?
The top 584 male soccer players have played in at least 100 official soccer matches across 109 different nations. With 200 matches played since June 2023, Cristiano Ronaldo of Portugal has surpassed Bader Al-Mutawa of Kuwait, who held the previous record with 196 games played in March 2023.
Before Bader Al-Mutawa, Malaysian Soh Chin Ann, who had 195 caps, held the record. FIFA (Fédération Internationale De Football Association) didn't certify this until August 2021, even though Soh Chin Ann played his final game for Malaysia in 1984. Soh Chin Ann has participated in 219 games overall for Malaysia. FIFA's failure to recognize events like the Olympic Games and matches that aren't categorized as "A" matches is what led to this.
Billy Wright from England became the first player in men's soccer history to play 100 times for his nation and represent his country internationally in 1959, however, FIFA and the Football Association dispute the precise date of the historic match. While FIFA recognises the encounter against Italy in May 1959 as the actual 100th cap, the Football Association recognises his game against Scotland in April 1959 as the milestone. This is due to FIFA's refusal to acknowledge the match against Argentina in May 1953 as a legitimate one.
In terms of women, Kristine Lilly, a now-retired American soccer player, with 354 caps as of November 5, 2010, has the most in women's football history.
If A Player Is A Substitute, Does That Player Still Receive A Cap?
The first thing to know is that if it's their first international game, substitute players also obtain their first cap, and though they may enter the game later on, it's still referred to as a cap.
But if a player is selected for the matchday team but does not participate at all, it does not count as an international cap. It is disappointing that many players have been called up to international teams but never received a cap for their country.
Who Are The 5 Most Capped US Men's Players?
Cobi Jones – 164 caps
Landon Donovan – 157 caps
Michael Bradley – 151 caps
Clint Dempsey – 141 caps
Jeff Agoos – 134 caps