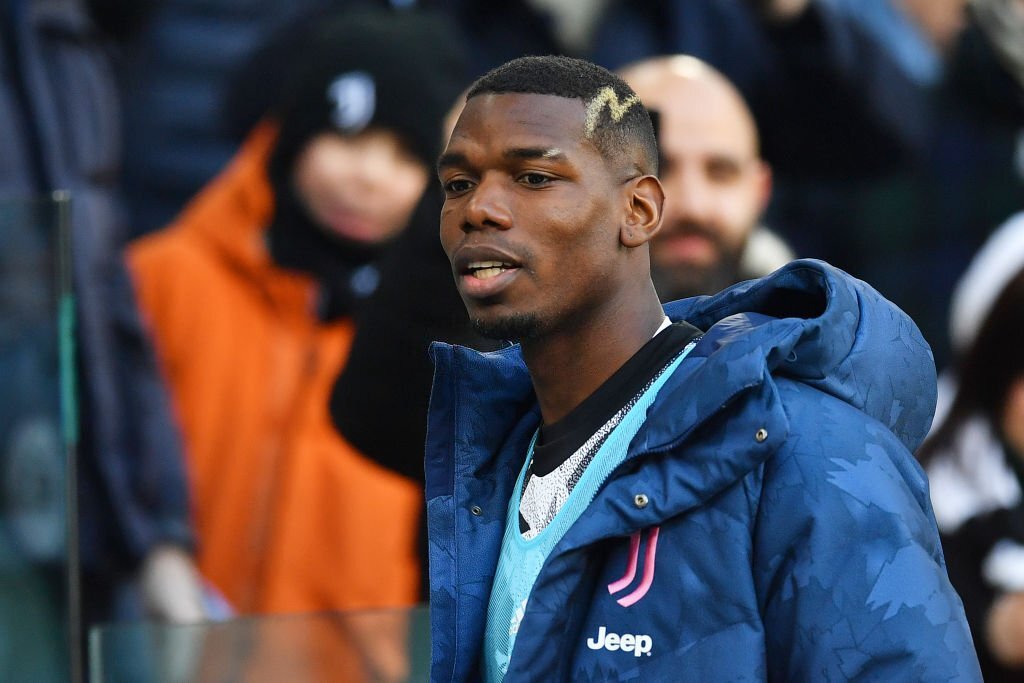 5Times has compiled a short autobiography of one of the best French players in the world- Paul Pogba. Sit back & enjoy finding out more about who Pogba is!
Paul Labile Pogba, a French professional football player who competes for Juventus and the France national team, was born on March 15, 1993.
Pogba's primary position on the pitch is in the central midfield, although he is also capable of playing as a left winger, offensive midfielder, defensive midfielder, and playmaker.
Two years after joining the Le Havre youth squad in 2007, he underwent a lengthy move to Manchester United. Later, he joined the Italian team Juventus on a free transfer. There, he assisted the team in winning two Coppa Italia and two Supercoppa Italianas, as well as four straight Serie A championships.
The 2013 FIFA U-20 World Cup saw Pogba lead France to victory, earning him the title of Best Player for the competition. A year later, he made his debut for the senior squad. He went on to play an important part in the 2014 FIFA World Cup, collecting the Best Young Player Award in the process. After competing for his nation in the UEFA Euro 2016, where he placed second, he went on to win the 2018 FIFA World Cup by scoring in the championship game.
Now, here are some facts about Pogba
Pogba is sponsored by Adidas
Adidas is a sponsor of Paul Pogba. He participated in a 2018 World Cup advertisement for Adidas. FIFA 17 saw the debut of Pogba's goal celebration, nicknamed "the Dab," in the FIFA video game series from EA Sports.
Paul Pogba's siblings are also professional football players
His two older brothers, Florentin and Mathias, both play football for the Guinean national team and were both born in Guinea. At the moment, Mathias plays forward for ASM Belfort, and Florentin is a defender for ATK Mohun Bagan.
The beginning of Paul Pogba's career
A few kilometres south of his birthplace, Pogba began playing football at the age of six with US Roissy-en-Brie. Before joining US Torcy, he spent seven seasons playing for the team. The club's under-13 squad was led by Pogba.
Pogba joined the professional team Le Havre after leaving Torcy after one season. In his second season, Pogba captained the club's under-16 squad to the "Championnat National des 16 ans" final. Le Havre defeated Lyon and Nancy to place second in the final group round, behind Lens.
Pogba enrolled in Manchester United's youth academy
On July 31, 2009, Pogba stated his intention to leave Le Havre and join Manchester United's development program in England. The move astounded his parent club since, according to reports, Pogba and his parents had signed a "non-solicitation agreement" in 2006.
The agreement, which was valid until the closing of the 2009–10 campaign, gave Le Havre the right to sign Pogba to a youth (aspirant) contract if he complied with age and scholarship conditions.
Le Havre slammed Manchester United and the Pogba family in an official statement posted on their website on August 1. Le Havre also declared its plan to ask FIFA to look into the matter.
In 2011, Pogba was promoted to the senior team
Before the 2011–12 season began, Ferguson declared that Pogba would suit up for the senior squad. For the 2011–12 season, Pogba received a permanent promotion to the club's reserve squad. He made his Premier Reserve League debut against Arsenal on August 15, 2011.
In 2012, Pogba departed Manchester United.
On July 3, 2012, Manchester United boss Alex Ferguson accepted that Pogba had departed the team without agreeing to a new deal.
World Cup success for Pogba
Pogba was selected for the French team to compete in the 2018 FIFA World Cup in Russia. On June 16, 2018, he fired the shot that Aziz Behich deflected, resulting in France defeating Australia 2-1 in the tournament's first game.
Pogba was initially awarded credit for the goal. The following day, FIFA gave it to Behich again as an own goal. In the 59th minute of the 2018 FIFA World Cup Final, Pogba increased France's advantage over Croatia.