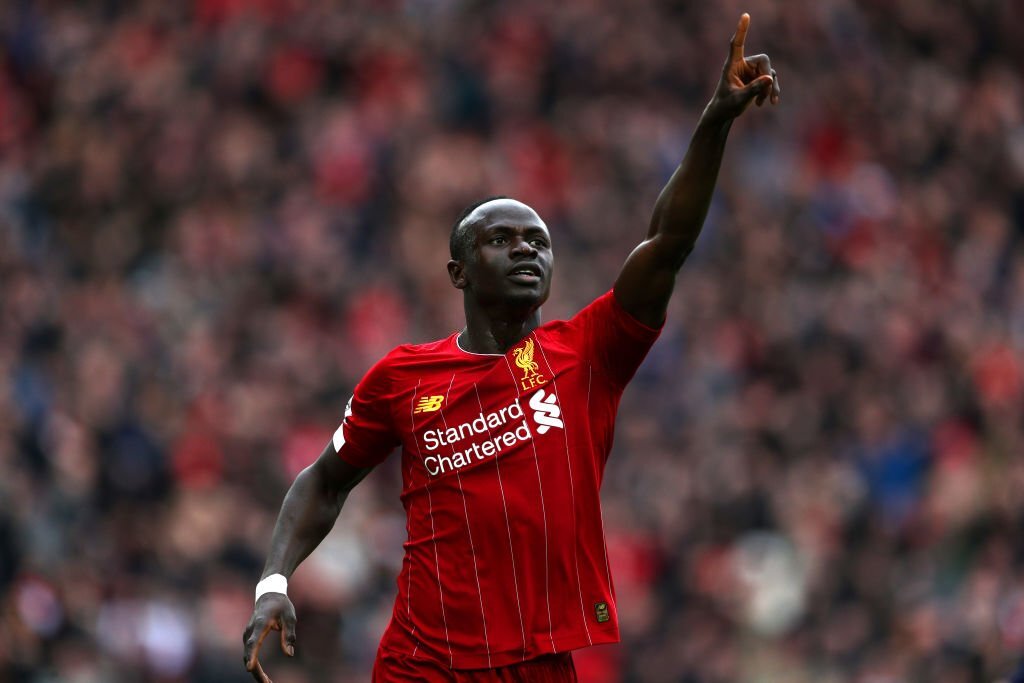 One of the Bundesliga's best and most loved players, Sadio Mane is a part of Bayern Munich. Since he left home as a youngster to seek a career in the sport he loves, Sadio Mane has come a long way.
He gained notoriety as a player when he joined Liverpool in the Premier League. He established a routine at Anfield where he virtually always contributed an assist and scored a goal, working closely with his on-pitch best friend Mohamed Salah. His contributions to Liverpool's League and Champions League victories are among his most famous accomplishments at Anfield.
5Times guides you through some of the less-known facts about the Senegalese player and his humble beginnings.
His Story Begins In A Very Humble Way
As the son of the local imam, Mane was born on April 10, 1992, in Sedhiou, Bambali, Senegal. The World Bank estimates that 70% of local Senegalese families live below the poverty line, and Mane viewed football as a route out. He said to The Guardian in a 2020 interview that "it was difficult since I didn't have someone behind me to encourage me to reach my dreams. But I didn't stop dreaming."
His life was hugely affected by the illness-related death of his father. He said, "When I was young, my dad would frequently express his pride in me. He had a large heart and was a kind man. His passing had a significant effect on my family as a whole as well as me. Now I have to try my best to help my mother."
In Order To Pursue His Career, He Had To Flee
Mane may have been convinced that his ambition of becoming a professional player would one day come true, despite his family's early lack of support. His initial departure from the family home was caused by his family not supporting him in becoming a professional player, but a deal with his mother allowed him to continue playing as long as he came home and kept his concentration on both his academic and religious studies.
Aged 15, unable to maintain his way of life in the countryside, he fled to Dakar, the capital of Senegal, where his life would soon start to change for the better. "Leaving my family in the countryside to travel to Dakar on my own was incredibly brave of me, but I believed that I could succeed. My family began to take it more seriously after that and realised that I didn't want to do anything else. They helped me because they had no other option."
He Was Shaped by "Generation Foot"
Mane discovered Generation Foot in Dakar, and he also connected with Mady Toure, the academy's founder, who served as a father figure to him. Toure is "like a dad to him," according to Mane.
"Of course, I am quite proud of Sadio," Toure added in response. "He is my son, not my player," Toure declared in 2015. "I've known him since he was a young child, so it's wonderful to see him succeed. Today, Messi and Neymar are talked about, but in all honesty, I believe Sadio Mane is a better player."
Mane moved from his native country to France in 2011 thanks to Generation Foot's affiliation with French club Metz, which sees one player join the club each year. He scored his first goal in a 5-2 loss to Guingamp on his professional debut against Bastia in Ligue 2 in January of the following year.
He Holds The Premier League Record For The Quickest Hat-Trick
Sadio Mane's career-defining performance occurred on May 16, 2015, against Aston Villa, when he scored three magnificent goals in the space of 2 minutes, 56 seconds. The record still stands unbeaten to this date.
At One Point He Was The Most Expensive African Player In The World
When he joined Southampton in 2014, Sadio Mane was the club's most expensive signing. His excellent performances for The Saints caught Liverpool's eye later on.
In the summer of 2016, Liverpool finally acquired him for £34 million. Mane's transfer cost, which surpassed the £28 million Manchester City paid Swansea City to acquire Wilfried Bony in 2015, making him the most expensive African football player at the time.
He Is One Of The Best Athletes In Africa
He is recognised as one of Africa's greatest athletic exports on a global scale. After more than 90 games for the Lions of Teranga and counting, he is third on the list of most appearances with 50 goals for Senegal, making him the record goal scorer for his nation.
His "Man of the Tournament" effort in the 2019 Africa Cup of Nations helped him advance to the final, and in 2022, he improved on that performance by scoring the go-ahead penalty to help Senegal win the continental championship for the first time.
He Has a Charitable Heart of Gold
Mane's father was unable to receive the necessary medical care to save his life since there was no hospital in the vicinity. Mane constructed Bambali's first hospital in 2021. He assisted in constructing a new school in his community two years later. The expected cost of both projects was higher than $1 million. He has also contributed money to the construction of a mosque in Bambali and the battle against Coronavirus in his own country.
Additionally, he transported 50 supporters from Senegal to Cameroon for the CAF Africa Cup of Nations semifinal in 2022 and sent 300 Liverpool shirts back to his hometown when the team reached the 2018 UEFA Champions League final.
He Has A Sizable Collection Of Trophies
Wearing the Liverpool jersey, Mane won six championships, including the Premier League in 2020 and the Champions League in 2019. He received the Players' and Supporters' Player of the Year awards in 2017 and was a Liverpool player who appeared in the Premier League's Team of the Season three times in six seasons.
Additionally, he placed fourth in the 2019 Ballon d'Or and fifth and fourth respectively in the Best FIFA Men's Player rankings for the years 2019 and 2020.