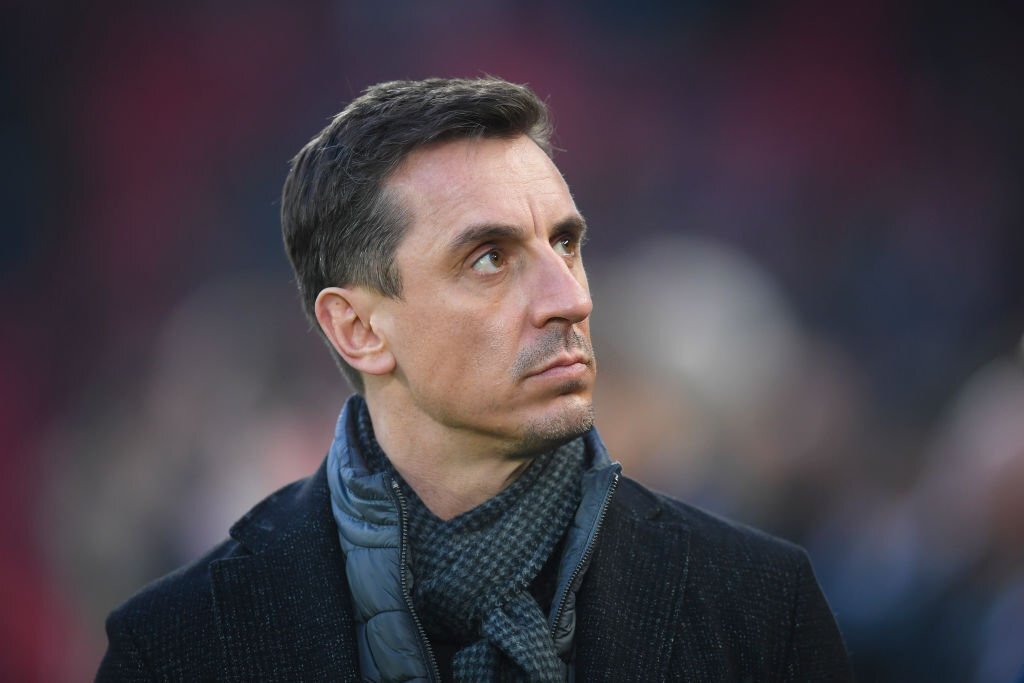 Managing the Mason Greenwood investigation, according to Gary Neville, was "quite bad" and lacked strong leadership from Manchester United.
After a six-month internal investigation, Greenwood, 21, will willingly depart the club. It followed the allegations against the player for attempted rape and violence, which were dismissed in February.
He wouldn't play for Manchester United again, which was obvious from the start, according to former defender Neville. Neville, 48, who has 602 appearances for United, said on Sky Sports Monday Night Football: "The process of getting there has been quite horrific. This type of challenging circumstance calls for strong, authoritative leadership. And that originates from the top. That's not part of Manchester United."
Former England midfielder and fellow commentator Karen Carney stated the incident was "managed horribly" and that it was a "very uncomfortable situation". Greenwood, who also played for the English national team, was detained in January 2022 as a result of charges that involved information that was posted online.
Greenwood acknowledged "making mistakes" and taking "part of responsibility" in a statement, but he also said: "I did not commit the things I was accused of."
According to United, "Based on the facts available to us, we have judged that the footage released online did not present the whole picture and that Mason did not commit the offences regarding which he was originally accused of." The club also noted that all parties concerned, including Mason, recognise the problems which would occur if he were to resume his career at United.
Before United's first Premier League match of the year against Wolves on August 14, an announcement of the investigation's findings was expected. However, the decision was postponed due to heated discussions surrounding Greenwood's prospective reintegration at Old Trafford.
The club's chief executive, Richard Arnold, stated in an open letter to United fans on Monday that they had "limited powers of inquiry" and "were relying on third-party cooperation" while they "sought to compile as much material as possible to establish facts and context."
Reintegration was one of the outcomes we thought about and planned for, he continued. To put things in perspective, throughout the past six months, numerous scenarios have been thought about and prepared for, and his perspective has changed as their approach advanced.