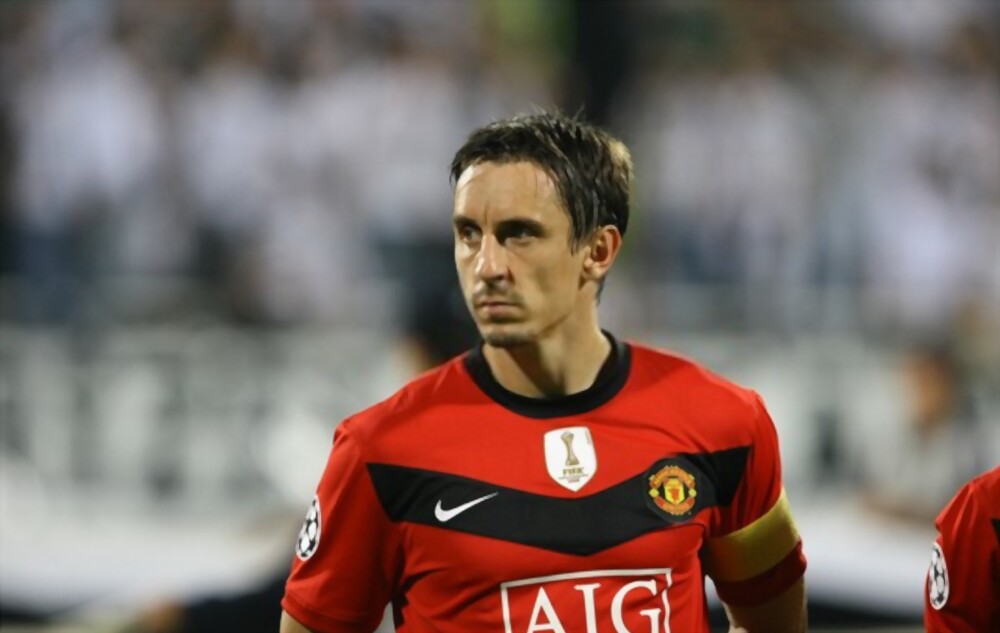 Gary Neville, a former Premier League defender, has questioned the £100 million asking price for Declan Rice, a transfer target for Arsenal. Before the summer transfer window, the West Ham captain has been connected to a move to the Emirates Stadium.
At the end of the season, Rice's contract at the London Stadium will enter its last 12 months. Although clubs like Chelsea and Manchester United are also interested, the midfielder is the main goal for the Gunners this summer.
The 24-year-old's desire to compete in the Champions League at some time in his career has never been a secret. Rice's future will probably take centre stage during the summer transfer window, particularly if West Ham is relegated.
But the Hammers are rumoured to want approximately £100 million for their midfielder, and the cost has been questioned. He is without a doubt the finest player for West Ham, according to Neville.
"He is influential and has done great things for England, but I believe the only criticism is reserved for those who dwell on the rumoured price tag of over £100 million that is being put on him.
When you spend that much money on a player, you want him to be worth it & the full package. Is Declan as excellent at collecting the ball from the back four as, say, Rodri or Casemiro? Is he as skilled as a player of that calibre, such as Bruno Fernandes going forward? No.
He is without a doubt a fantastic player, a person of great character, and someone who is significant to his team, but I believe the question is who will pay £100 million for him and if he has that kind of worth. It's more of a remark about his competence concerning that price than it is a critique."