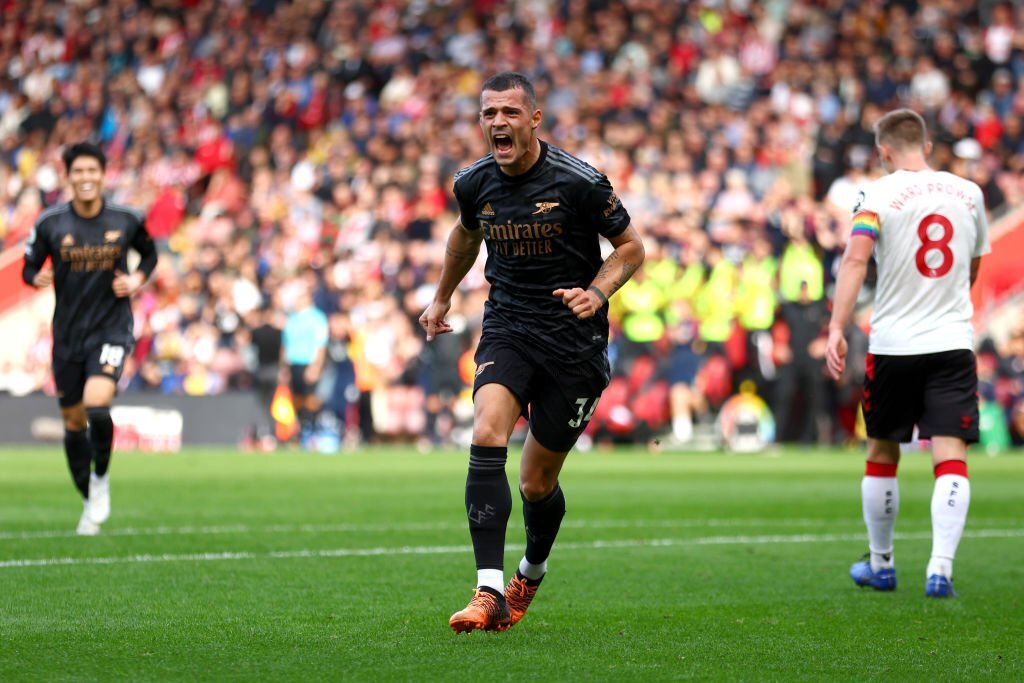 The transfer of Granit Xhaka from Arsenal to Bayer Leverkusen will soon be official, according to sources.
The Swiss international has been at the peak of his play in the Premier League over the past two seasons, helping his team finish fifth and second in the standings.
Xhaka's approach to the 2022–23 season had pleased Arsenal, who wanted to keep him on the roster, but the midfielder walked away from contract negotiations and was later informed that he was allowed to leave north London this summer. Xhaka has one year remaining on his Arsenal contract, but he's most likely going to depart for Germany sooner rather than later.
The Bundesliga team, which finished sixth in the 2022–23 season, has put together a deal worth €25 million to capture Xhaka, who netted 23 goals in 297 appearances for the Gunners during his tenure.
Borussia Dortmund had previously been interested in signing Xhaka, while Borussia Monchengladbach was also eager to reunite with their ex-player.