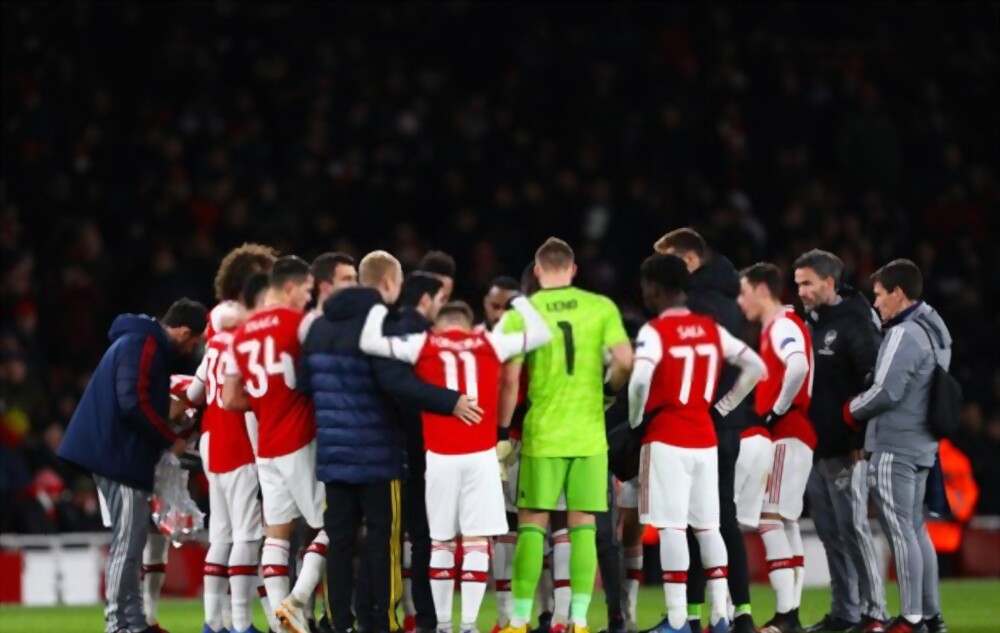 After an intense Europa League last-16 match between Arsenal and Sporting Lisbon ended in a 1-1 draw on the night and a 3-3 tie overall, the Portuguese team advanced to the quarterfinals thanks to a save on Gabriel Martinelli's shoot by Sporting's Antonio Adan. The second leg was the most exciting part of the match even before the visitors prevailed in the shootout, 5-3.
Xhaka's 19-th minute net hit made it seem as if Arsenal was on track to qualify quite easily for Europe. However, the Gunners failed to score at all in the second half and were shockingly defeated by Pedro Goncalves' amazing hit from the centre circle.
Leandro Trossard's attempt in extra time was deflected into the post, and Sporting goalkeeper Adan then produced another outstanding save to stop Gabriel's header. Sporting's Manuel Ugarte was taken off the pitch before an Ousmane Diomande goal-line stop denied the Arsenal defender in the 118th minute.
When questioned on the game, manager Mikel Arteta stated, "A significant setback for us; we hoped to advance and compete further in the tournament," said Mikel Arteta, Arsenal's manager.
"We failed to establish a rhythm and flow, we left too many open areas, and we lost the ball several times. We improved in the final 20 minutes, and produced three significant scoring opportunities, but failed to score. We had exceptional energy and a top attitude in extra time, and we had two significant opportunities. However, the penalty shootout is a game of chance. The disappointment won't go away, but it does provide clarity. As of the right moment, Crystal Palace is the main focus for us."
The Europa League's semi-finals' first and second legs will take place on May 11 and May 18, respectively, while on May 31, the championship game will be held at Budapest, Hungary's Puskas Arena.
Today at UEFA's headquarters in Nyon, Switzerland, the draw for the Europa League quarterfinals will take place at 12 p.m. UK time. There will also be a draw for the semifinals.
Statistics – Another Europa League semifinal loss for Arsenal at the Emirates
Since defeating Valencia 3-1 in May 2019, Arsenal has lost all five of their UEFA Europa League knockout round games played at the Emirates Stadium (D3 L2).
In each of their five European penalty shootouts, Arsenal has alternated between winning (2) and losing (3). The Gunners' shootout victory over Rotherham at Highbury in October 2003 was their second victory at home and their 23rd overall in all competitions.
Penalty shootout-out recap
Sporting Lisbon
Jeremiah St Juste – Scored
Ricardo Esgaio – Scored
Goncalo Inacio -Scored
Arthur Gomes – Scored
Nuno Santos – Scored
Arsenal
Martin Odegaard – Scored
Bukayo Saka – Scored
Leandro Trossard – Scored
Gabriel Martinelli – Saved by Adan