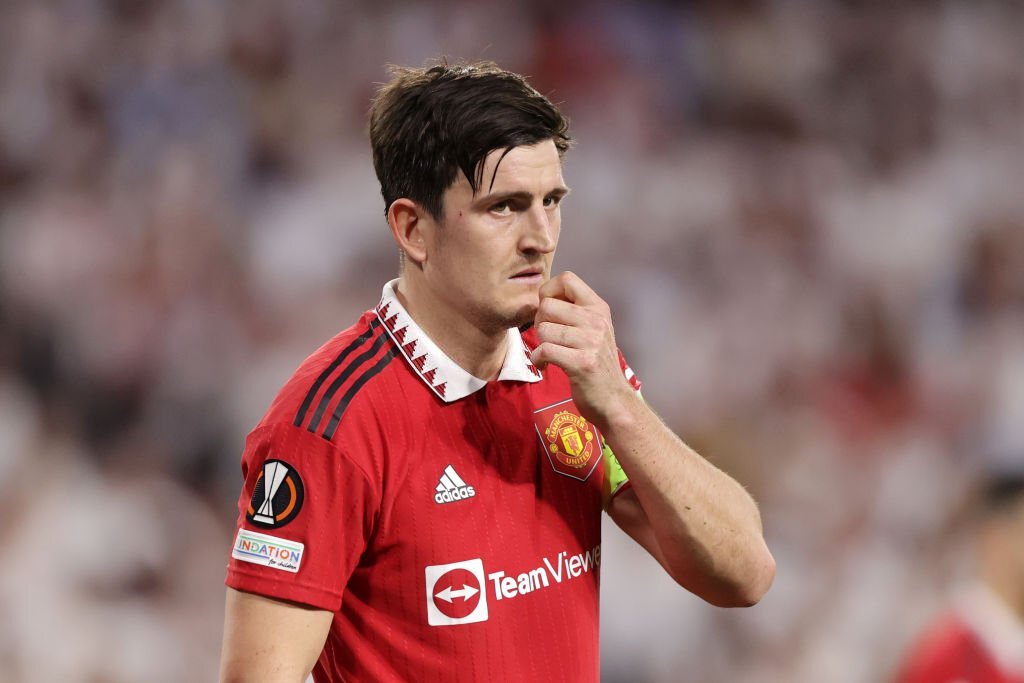 The England national team's manager Gareth Southgate has expressed his concern regarding Harry Maguire's lack of playing time at Manchester United under Erik Ten Hag.
Due to his lack of playing time, it has been suggested that the defender may leave Old Trafford this summer. In addition to Juventus and Inter in Serie A, Tottenham has narrowed down the defender as a possible transfer target.
Despite being captain of the Red Devils, Maguire was only able to make eight Premier League starts during the 2022–23 season. He also made another eight substitute appearances.
When asked about Maguire's future and the small number of United games he has played recently, Southgate admitted that it was a problem for the English national team.
"That is a challenging scenario since Harry is the leader of a fantastic football team. He'll be disappointed that he can't play as much as he would want, but I believe he's handled it extremely well," the England manager remarked.
Southgate continued, "Harry and Kalvin [Phillips], in my opinion, have both played the fewest games out of all the players on our team so far this season, but we have stuck with them because, in these two positions, we believe they are still superior to players who may have played more."
Maguire has remained a crucial player for Southgate despite playing fewer minutes at United so far, most recently appearing for the full 90 minutes in victories against North Macedonia and Malta in the Euro 2024 qualifying rounds.