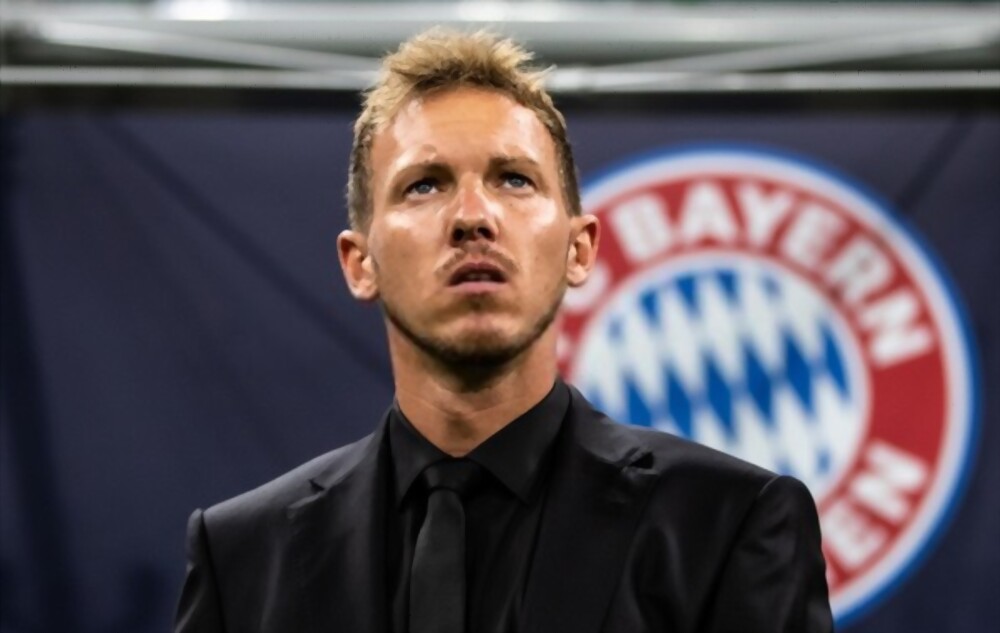 Julian Nagelsmann is a strong candidate for Chelsea's newly opened managerial spot, but problematic situations at the club might undoubtedly be a factor in Julian Nagglesmann's choice to join Stamford Bridge.
The 35-year-old is one of the leading candidates for the position following Graham Potter's dismissal yesterday.
The German unexpectedly entered the market following a shocking exit from Bayern Munich, and Thomas Tuchel, an ex-Blues manager, took his position.
Additionally, it's been said that Nagelsmann and Christopher Vivell, the technical director of Chelsea, are good friends from their time together at RB Leipzig.
The combination of Vivell's presence and the all-star team makes Stamford Bridge an appealing option, but for the former Bayern manager, things might not be as easy as it sounds.
In a video that has surfaced on social media, Nagglesmann is shown describing the most crucial positions for any squad while he was still with the Bundesliga champions.
The troubling part is that Chelsea has already invested over £600 million in new players and would need to do so again should the German be appointed manager.
Any club must have a defensive midfielder, or No. 6, according to Nagglesmann. Enzo Fernandez, the Argentine World Cup champion, cost Chelsea a British record transfer sum, but the situation is still problematic, and the goalkeeper position, according to him, is crucial for a solid defence.
Later, Nagglesmann clarified that the striker position is crucial to winning games. Kai Havertz, a star for the Blues, has scored just seven goals in the Premier League so far this year.
Another choice may be Pierre-Emerick Aubameyang, however, the Gabonese international's future at the club is already seriously in doubt despite only joining last summer. After scoring just one Premier League goal for the Blues, the 33-year-old has also been left off the matchday squads against Leicester, Everton, and Aston Villa.
Despite spending a lot of money this summer, the team has struggled significantly with goals.
Romelu Lukaku is still on their roster, but he appears to be in a rush to find a different long-term club other than Stamford Bridge.
Should we assume that the German joins the Blues and seeks to turn around Chelsea's woes, he'll undoubtedly have a lot of work to do.
Tuesday night's match between the Blues and Liverpool will feature Bruno Saltor under caretaker management following Potter's resignation.