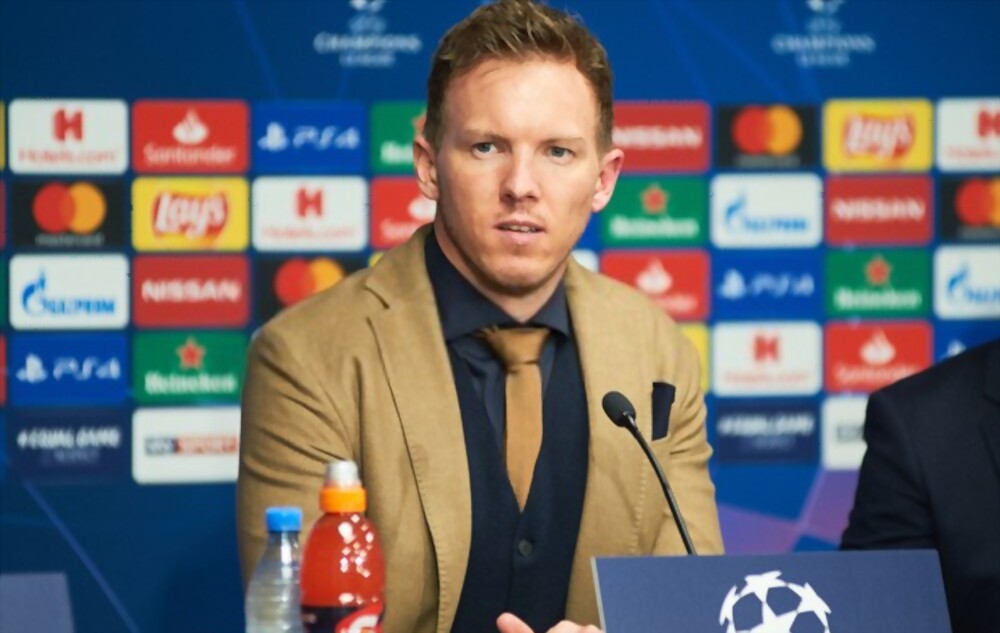 Arsenal has seen its main rival fight to earn a place in the Champions League while competing for the Premier League championship. Manchester United, Tottenham, Liverpool, and Chelsea are all in the running, although Chelsea's inclusion comes as something of a surprise given the enormous sums spent on signings.
Following Graham Potter's release, Mikel Arteta outlasted yet another Chelsea manager. The focus now shifts to successors, with former Bayern Munich head coach Julian Nagelsmann still the favourite after the former Brighton coach left.
If the promising young coach decides to move to West London, it will undoubtedly affect the league and notably Arsenal. We examine the three events we think will 'certainly' occur if the German is appointed Chelsea manager.
The Championship race will be affected
Chelsea has faced both Manchester City and Arsenal once so far this year. Ironically, both teams' visits to Potter's Chelsea at Stamford Bridge resulted in 1-0 wins for their respective teams. Riyad Mahrez scored for the Citizens, while Gabriel Magalhaes scored for the Gunners. The games symbolised the change in power in London and the affirmation that the Blues were no longer viewed as championship rivals but rather were working to attempt to get to the top once more, at least until they fired their head coach.
Before the season is out, Chelsea will visit Arsenal and City. The Blues play at the Emirates Stadium on April 29th, while Man City welcomes Nagelsmann's Chelsea in the season's last match, which might be crucial in the quest for European spots and the league championship.
The third spot would now be held by Arteta
Should Nagelsmann arrive, this would be beyond controversy. The 35-year-old German would take over as the league's youngest coach, pushing the 41-year-old Mikel Arteta and 39-year-old Gary O'Neil of Bournemouth into second and third place, respectively. The Gunners have long been known for having one of the youngest teams and the league's youngest coach, but with the way Chelsea has been putting money into developing young players, they may soon seize both titles from Arsenal.
However, the Gunners wouldn't be impacted in any way by this. Having a squad that was previously youthful is a necessary step in their development.
Although Nagelsmann, formerly of RB Leipzig and Hoffenheim, has a strong track record with developing talent, he may be a suitable fit for Chelsea's youthful stars.
The transfer conflict will last
As previously noted, Chelsea has been spending a lot of money, and during that time, they have successfully tried to steal many transfer targets from Arsenal, as well as one of their players. The Gunners were particularly interested in Mykhailo Mudryk and Joao Felix, who both transferred to West London, and Omari Hutchinson exited the youth club the previous summer to go back to Chelsea.
Nagelsmann has experience bringing in players for both up-and-coming teams, like RB Leipzig, as well as clubs that are competing for championships, like Bayern. Chelsea will focus on elements of both, and Nagelsmann will use his earlier work to his team's greatest advantage.
This summer, Arsenal will need to be ready to square off against the Blues once more, and Edu Gaspar has to win, especially considering their goals of being consistent title competitors.