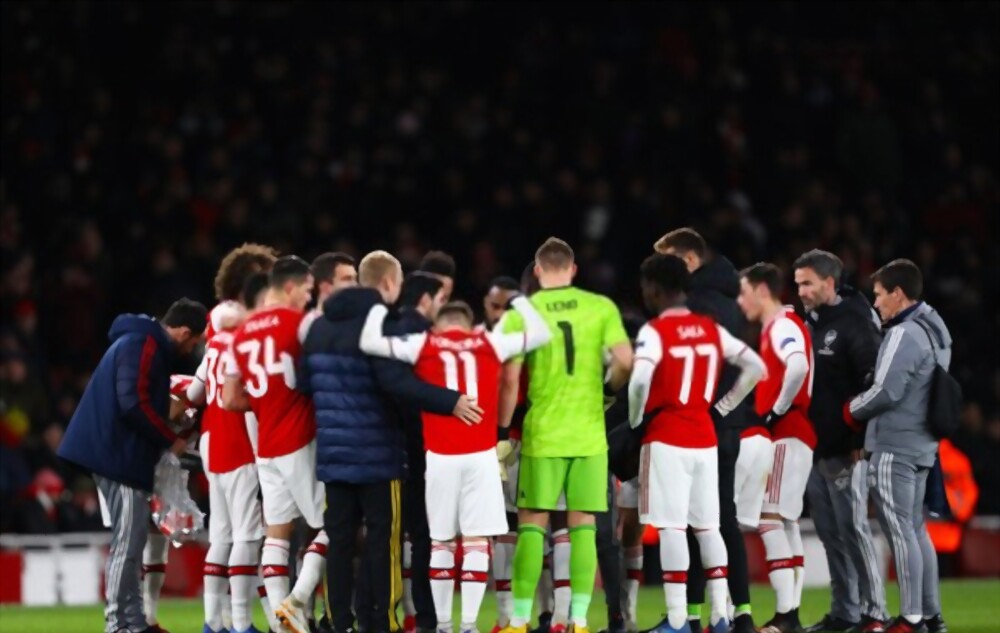 Oleksandr Zinchenko and William Saliba will not play again for Arsenal this season, dealing a severe blow to their chances of winning the Premier League.
With only three games remaining, the Gunners are in the thick of an unexpected championship push, trailing table-toppers Manchester City by one point. Without its key defenders Saliba and Zinchenko, they won't be able to close the gap at the top of the table.
After limping off in mid-March's UEFA Europa League loss to Sporting CP, Saliba has been out with a back injury, and his team's performance has visibly dipped. Since Saliba's injury, the Gunners have been forced to use Rob Holding in defence and Jakib Kiwior, who has been playing well recently. As a result, they have maintained only one clean sheet and lost nine crucial points, which might cost them the title.
Zinchenko's calf injury, which he sustained during Arsenal's stunning 2-0 victory against Newcastle United at St. James' Park on Sunday, is the most recent in the Gunners squad. In the 61st minute of the game, the ex-Man City player was subbed as he was unable to play.
Which players are fit to overtake Saliba and Zinchenko's roles until they return?
Although he doesn't play the "inverted" position the same way Zinchenko does, Kieran Tierney is a good alternative on that flank and fits into the back four beautifully. He adds class and poise to a team that is trying to maintain its calm up to the conclusion of the season.
The considerably more impressive Polish defender Kiwior has filled in for Saliba after Holding put in a string of disastrous performances after the pair's injuries, and it is expected that he will continue to do so until further notice.
The 23-year-old has been flanking Gabriel for the Gunners in recent weeks, and he even helped his team retain an impressive clean sheet at St. James' Park.