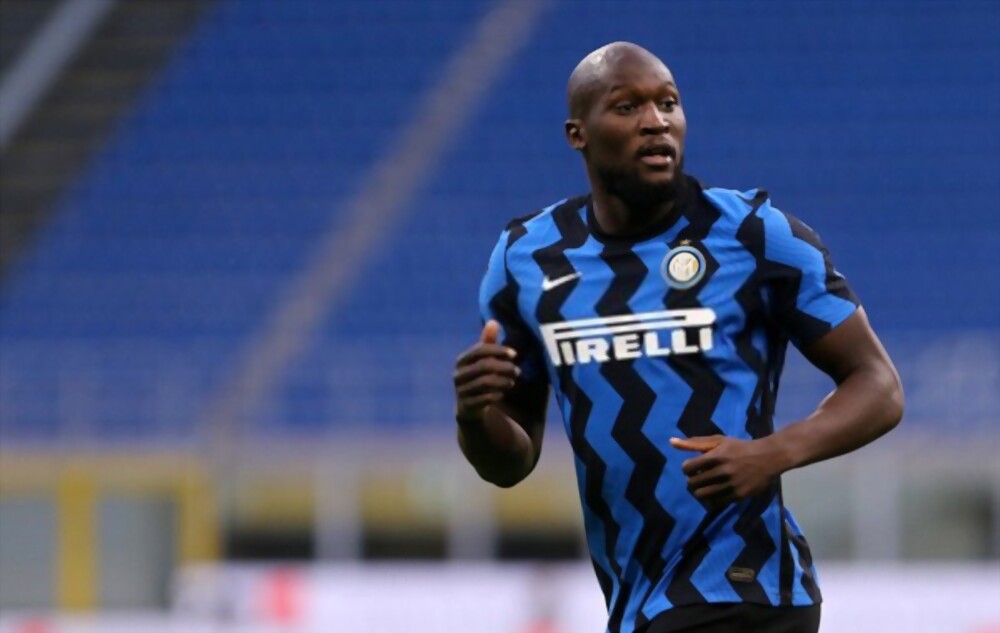 Romelu Lukaku of Inter Milan was subjected to racial taunts during Tuesday night's Coppa Italia semifinal first leg, and Juventus are collaborating with authorities to "identify those guilty."
After scoring a penalty to give Inter a 1-1 draw in Turin, the Belgian forward was given a second yellow card for celebrating in front of the home crowd. Lukaku was then yelled at by spectators.
After the final whistle, scuffles broke out between the two teams' players inside the Allianz Stadium, leading to the dismissal of Inter captain Samir Handanovic and Juve midfielder Juan Cuadrado from the game.
Juventus, like usual, is working with the authorities to find those guilty for the racist gestures and slogans that occurred last night, according to a statement released by the Turin club on Wednesday.
The US-based sports agency Roc Nation, which represents Lukaku, asked that Juventus apologise to the striker in a statement issued late on Tuesday.
President of Roc Nation Sports International Michael Yormark said, "Tonight's racist slurs hurled towards Romelu Lukaku by Juventus supporters in Turin were beyond vile and cannot be condoned.
He endured aggressive and repulsive racial insults before, during, and after the punishment. Romelu celebrated his goal in the same way he has in the past. Romelu was given a yellow card in reaction by the referee.
Rather than punishing the assault victim, the Italian government should take this chance to address racism."
The obscene chants directed at Lukaku in 2019, while he was on loan from Chelsea to Inter, were also blasted by him in a social media post at the time.
"History happens again… Been through it in 2019 and again in 2023," Lukaku said in an Instagram post on Wednesday. hope the league truly takes action for real this time because everyone should enjoy this lovely game."
Inter also stated their support for Lukaku and emphasized their opposition to racism. In a statement, it was made clear that everyone opposed racism and all other types of prejudice.
"Football and sport must be a space for both passion and clearly defined, universally accepted ideals. What we witnessed last night in Turin during the closing seconds of the Coppa Italia semifinal between Juventus and Inter has no place in our sport.
Due to this, we once again express our love, support, and solidarity with Romelu Lukaku, just as the whole football community has since the tragedy. Keep on, Rom; we are behind you."
Italian football has long struggled with racism, and the government has come under fire for not doing enough to combat it.
In a statement released on Wednesday, Serie A denounced racism and promised that clubs will find the guilty parties and permanently bar them from their facilities.