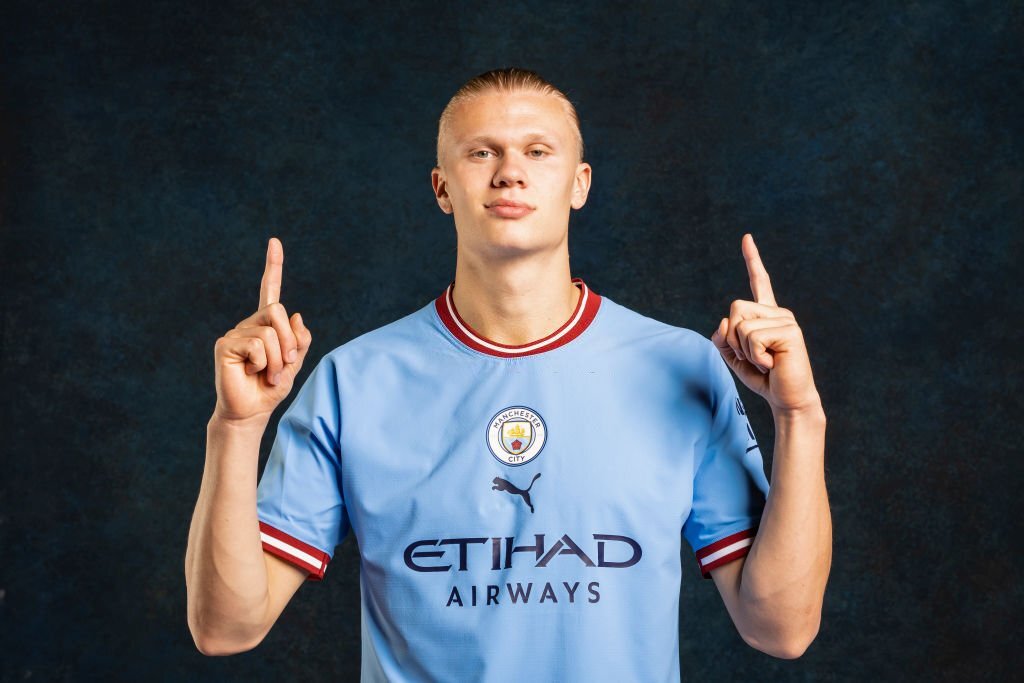 Erling Haaland has taken the Premiership by storm and already has had a significant influence on both Manchester City and the game itself. He's always been goofy and mysterious, but what are some things you probably didn't know about the football star?
5Times has put together some fun facts you probably didn't know about the Norwegian superstar.
He was almost destined to become a star athlete.
Haaland was fortunate to have a decent start in life. His mother and father are both successful athletes. Alf-Inge, Erling's father, played football for elite teams including Leeds United and Manchester City in the 1980s and 1990's. However, Roy Keane's feud with Alf-Inge is arguably what makes him most well-known in the UK as a player.
Gry Marita Braun, Erling's mother, won the national Heptathlon championship in the 1990s. His grandfather also excelled at athletics. With a family tree like that, it makes sense that Erling Haaland looks destined to be one of the best athletes in the world.
Haaland excels at handball
Haaland's father stated that he wanted to make sure his son had a variety of sports to choose from and excel in. Erling has tried several sports including handball, cross-country skiing, and athletics.
He discovered that he was skilled in a number of the sports he attempted, with handball standing out. Many of the coaches he worked with thought he had the potential to become a professional handball player, and the Norwegian national coach even wanted him to join the team.
At the age of 5, he broke a record
This fact may surprise you: Haaland set his first world record at the age of five! Halland was already gaining the nickname "Terminator" while other youngsters sat about watching children's television and sketching pictures to place on the refrigerator. He started practising several sports at the age of 5. He set a world record for a standing jump at age 5 by making a staggering 1.63-meter leap on January 22nd, 2006!
Haaland is eligible to play for England
Haaland is undoubtedly the future of Norwegian football, but unfortunately, the squad wasn't able to compete in the last World Cup since we might have witnessed firsthand how Haaland performs in major tournaments when up against other elite national teams.
However, in an intriguing turn of events, Haaland could have been qualified to play for the English national team because he was born in Leeds. Instead, Halland has decided to follow in the footsteps of his father and represent both Norway and Manchester City at the club level.
Zlatan Ibrahimovic is Haaland's idol
Haalands' idol list includes a lot of well-known individuals. Of course, there are Messi and Ronaldo, but Zlatan Ibrahimovic is a name that he's brought up more frequently. Haaland even imitated his hero by delivering the now-famous karate kick that gave Manchester City the victory over his former team, Dortmund.
He scored 9 goals in one game
At Manchester City, Haaland transformed into a hat trick machine, scoring a hat trick in six games so far. But when you consider the fact that he once scored nine goals in a single game, this looks like child's play!
Haaland scored nine goals, including three hat tricks, in one game at the U-20 World Cup. He won the tournament's golden boot, which came as no surprise to anyone.