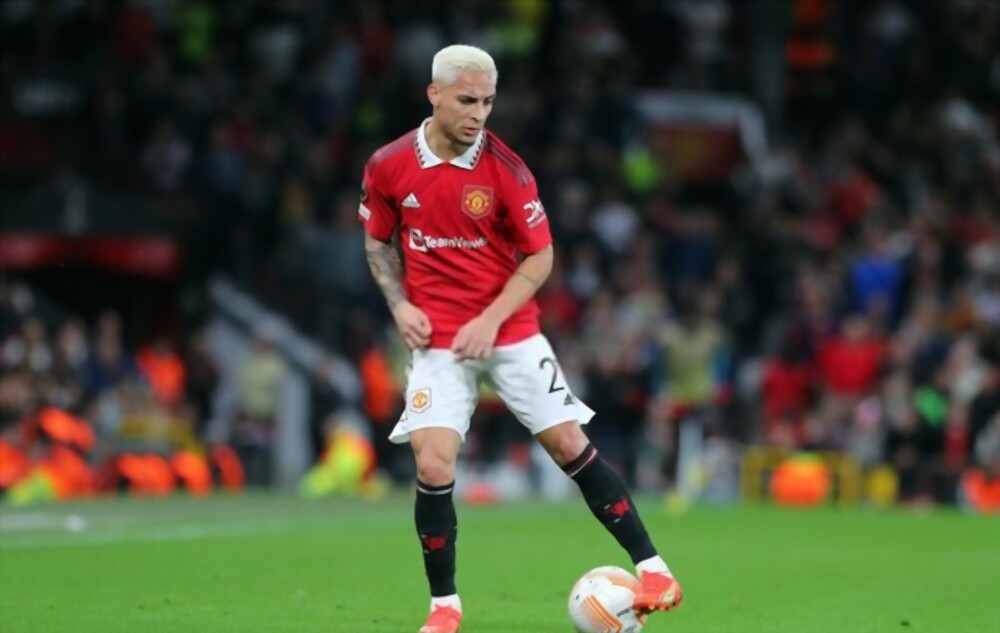 With a 2-0 victory over Nottingham Forest, Manchester United winger Antony scored one goal and provided an assist for another as his team climbed to third place in the Premier League standings.
Antony became the fourth most expensive signing in Premier League history when he signed for United last August for an initial cost of 95 million euros (£81.3 million).
The Brazilian has made 35 appearances for the Red Devils this season across all competitions, tallying eight goals and two assists.
Six games without scoring until his goal against Forest were over, and he was praised after the game for his "quality," which made the difference between the teams.
After United's victory, veteran Premier League striker Clinton Morrison said, "We said we needed more goals and assists out of Antony and he provided. He was, in my opinion, the deciding factor between the two teams."
After Forest goalie Keylor Navas had denied Anthony Martial, Antony scored the game's first goal in the 32nd minute. Following a driving run, he then passed Diogo Dalot through, and the full-back scored United's second goal with 14 minutes left on the clock.
"It's crucial that he scored the 1-0 rather than the 4-0". After the game, Jimmy Floyd Hasselbaink, a former Chelsea forward, told Sky Sports that the player needed to score more goals. "He possesses the ability to identify Dalot [for the second goal]. He played effectively".
Among Antony's personal season highlights are his goals against Manchester City and Arsenal, as well as his game-winning goal against Barcelona in the round of 32 of the Europa League.
However, United manager Erik ten Hag criticised the Brazilian in October. The 23-year-old, who moved to Ajax from Sao Paulo in 2020 and played for them under Ten Hag, made 82 appearances for the Dutch champions and contributed 24 goals and 22 assists.
In 15 appearances for Brazil, he has also scored two goals.