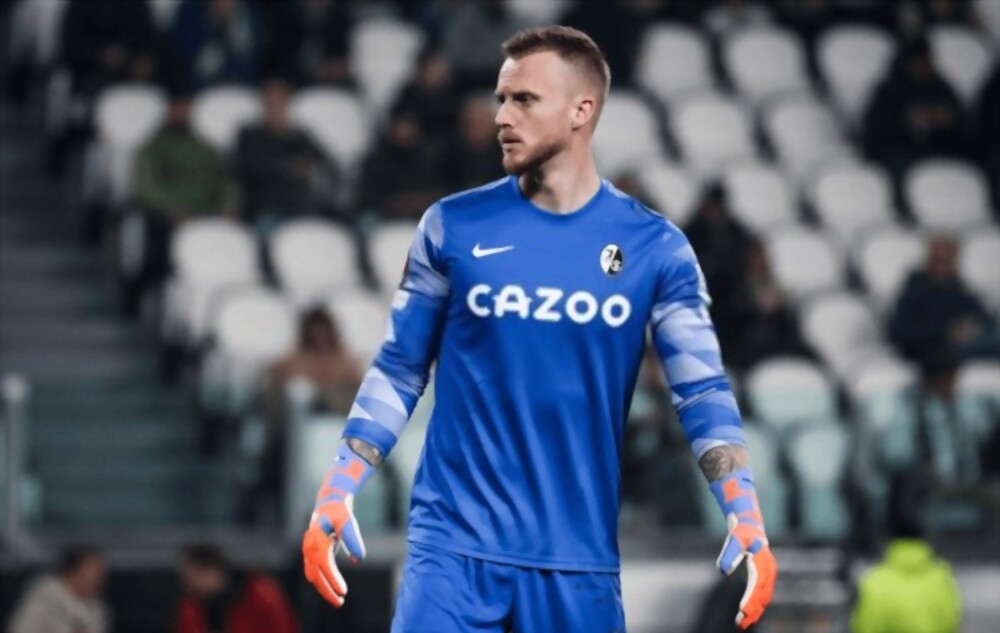 Brentford has reportedly paid £11 million to sign Freiburg's Mark Flekken, a Dutch goalkeeper.
The 29-year-old, who has four caps for his country's national team, has signed a four-year deal subject to receiving work permission and international clearance. In 34 games for Freiburg this season, he maintained 13 clean sheets, which led the Bundesliga.
"I'm a goalkeeper who plays the ball. I make an effort to maintain calmness throughout the team," said Flekken. "I'll make an effort to lead the men in front of me and encourage them to assist me."
Although every football player's dream is to play in the Premier League, for this lucky Dutch goalie, his dream became a reality. Flekken has admitted that he'd never thought that his life could turn around in just seven years.
"I would have laughed it off if you had told me seven years ago, when I was playing in Germany's third division, that one day I would be playing in the Premier League."
"He's a player with a lot of quality," stated Thomas Frank, the manager of Brentford. "He is experienced at stopping shots and at playing with the ball in his hands. His dispersion is outstanding."
This season, Brentford placed ninth in the Premier League.