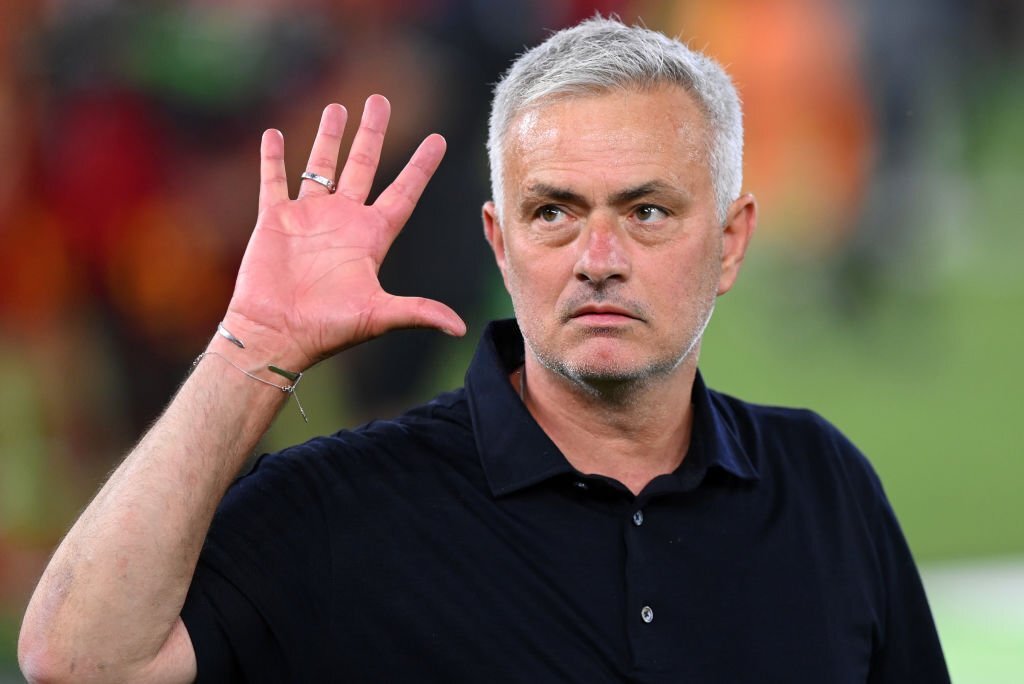 Due to his altercation with English referee Anthony Taylor during the Europa League final, Roma manager Jose Mourinho has been given a four-match suspension by UEFA.
The accusation refers to a post-game altercation in which Mourinho, 60, yelled profanities at Taylor in the parking lot following the game. Taylor had issued a warning to the Portuguese in Budapest, where Sevilla defeated Roma on penalties following a 1-1 draw.
Mourinho has since been accused of using foul and inappropriate language. After placing sixth in Serie A at the end of the last campaign, Mourinho will miss the club's opening match of their Europa League campaign due to his suspension.
How did the situation escalate?
As fourth official Michael Oliver fought to maintain control during the game, Taylor, 44, was frequently summoned to the benches to intervene.
Thirteen players received yellow cards from Taylor, the most ever in a Europa League game, with seven of them being shown to Roma players—another record for a championship game.
Manager Mourinho criticised ref Taylor in his post-game press conference, and he was seen arguing with Taylor and other officials as they boarded the buses in the stadium's parking lot.
The former manager of Chelsea, Manchester United, and Tottenham raged at Taylor about the "disgraceful game" and used profanity several times before continuing to swear in Italian.
Angry Roma fans then yelled at Taylor and his family at Budapest Airport, and one individual was later charged, according to witnesses at Budapest airport.
Taylor and his family were the targets of "violent behaviour" at the airport, which UEFA "strongly opposes," adding that "such acts are inappropriate and violate the ethos of fair play and respect that UEFA values."