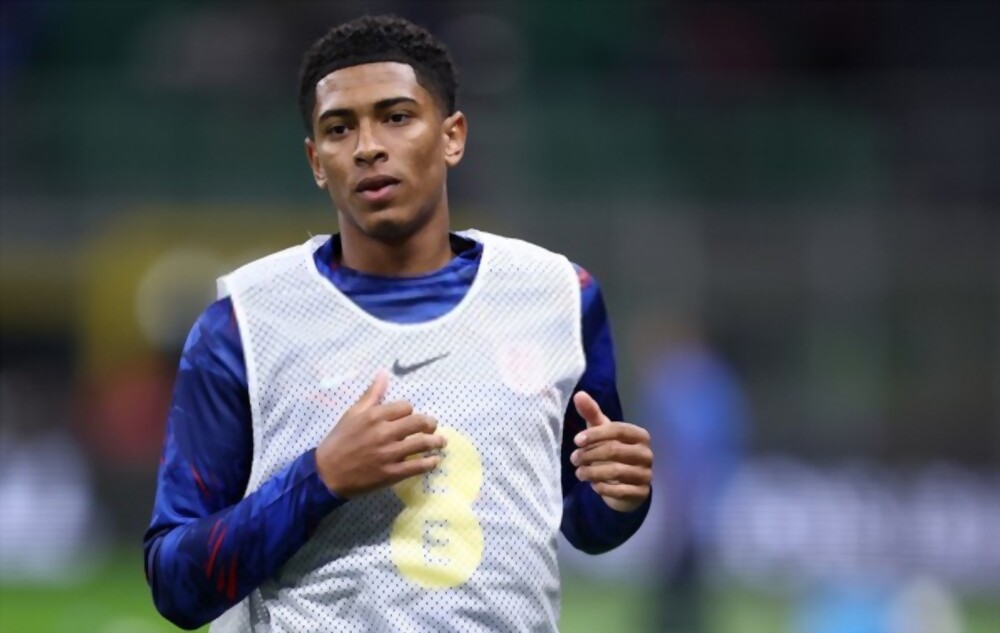 Jude Bellingham notified Borussia Dortmund earlier this month of his desire to leave the club and has reached personal agreements with Real Madrid, according to 90min.
Bellingham, who is one of the most sought-after players in the football world right now, has been pursued by clubs like Manchester City, Liverpool, and Los Blancos for several months. All of these clubs are hoping to sign the England international for the new campaign this summer.
Each of the big clubs who have expressed an interest in Bellingham has been contacted by his representation, while Dortmund themselves have made a plea for Bellingham to sign an extension to his current deal before moving on at a later time.
 The club's head scout, Juni Calafat, who played a part in bringing in Fede Valverde, Vinicius Junior, and Rodrygo Goes, was the main man via which Bellingham notified Real of his desire to sign with them at the beginning of May.
Bellingham's representation later told Dortmund that he would not be renewing his contract with them and that he preferred to move forward with the transfer to Spain. Bellingham's decision was communicated to City as well. Since there is no tension between the two parties, Bellingham's move has been viewed as a question of preference and career future.
The initial contract, which would continue for six years, was reached after Bellingham's team spent the previous week negotiating arrangements with Real. Additionally, a €1 billion release clause has been included for the contract's signing.
Now that the player's desires have been made clear, it is up to Madrid to negotiate a deal with Dortmund. They will meet this month to discuss a deal that works for all sides, although Dortmund has said throughout the process that they are aiming for a transaction of €150 million, which would be a club-record sale and exceed the price Barcelona paid for Ousmane Dembele in 2017.
Bellingham's current contract in Germany does not have a release clause, therefore both teams are free to negotiate the terms of the move. Real is aware of the terms of the deal that is necessary and is willing to make compromises to complete it – with the teams being not far from finalising.