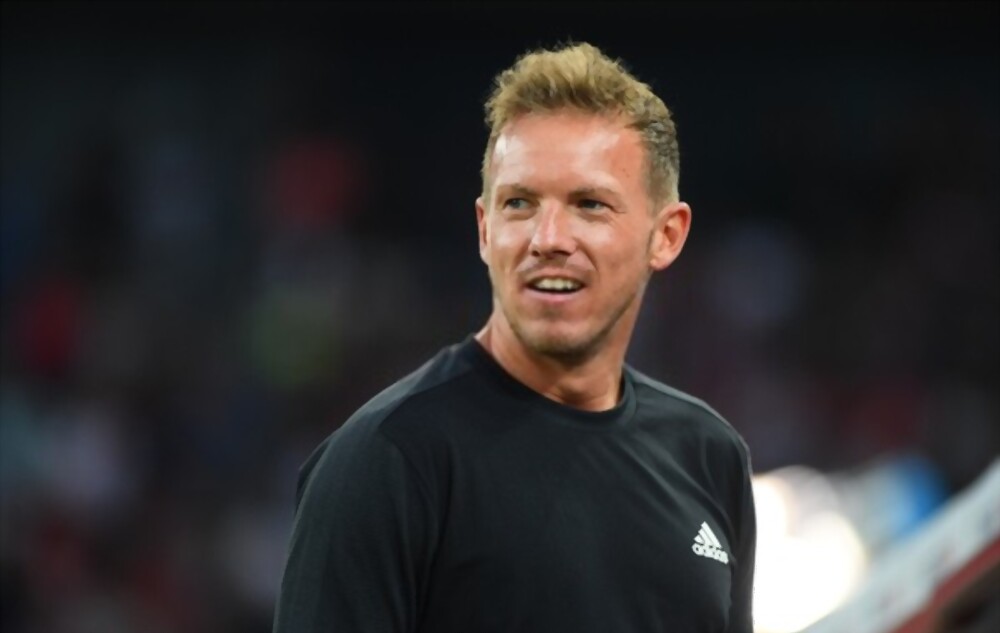 Despite Chelsea and Tottenham showing a lot of interest in Julian Nagelsmann, who wants to manage in the Premier League and views it as his logical next stop, he will not decide on his future right away.
The 35-year-old like to manage a complete preseason when taking on a new position and needs a brief break to gain his strength back after being fired.
His agency, Sports360, will be open to suggestions and has already had calls from Spurs and Chelsea, who fired Graham Potter on Sunday.
There will be more official communication, and it has not been ruled out that an agreement might be struck in the coming weeks that only applies to the following season.
According to Sky Sports Germany, negotiations between Chelsea and Nagelsmann's representation are productive and continue.
It is claimed that Tottenham has fallen behind Chelsea at the moment due to the complicated circumstances surrounding managing director of football Fabio Paratici.
Bayern has not yet received any compensation queries from prospective bidders, which is to be expected after Nagelsmann has chosen his new employers. Due to player trades and other personal connections, Nagelsmann's agency Sports360 has a good understanding of the individuals who influence hiring decisions at Chelsea and Tottenham.
At RB Leipzig, Nagelsmann teamed up with Christopher Vivell, Chelsea's technical director, and Laurence Stewart, Chelsea's sports director. They consider him to be a good match for Chelsea's team because of his track record of developing young players, his exposure to Europe, and his experience dealing with famous people.
The club communicated with his firm over the sale of Timo Werner, another client. Up to seven applicants, including Nagelsmann, will be evaluated by Chelsea as part of what they claim will be an "exhaustive process." Among those being discussed internally are Mauricio Pochettino, Luis Enrique, Ruben Amorim, Oliver Glasner, and Luciano Spalletti. Roberto De Zerbi, manager of Brighton, isn't thought to be on the list, though.
Chelsea hasn't given itself a timeframe for making the hire. The Tottenham chairman, Daniel Levy, has also previously communicated with Nagelsmann's team about players and the manager himself.
He attempted to name the Bundesliga champion twice in vain. Four years ago, Nagelsmann began preparing for a Premier League position by doing English-language interviews.
Nagelsmann stated: "The key thing is to make the appropriate steps, not the largest ones" after declining Real Madrid in the summer of 2018 before turning 31 Before taking a position at LaLiga, the German said he plans to become completely proficient in Spanish.
Nagelsmann gave the following explanation when asked why he selected Leipzig over Real: "They battled to get me. As a manager, you must believe the team trusts you and your management style.
During the summer, many clubs called me and said that we may want to have you. With Leipzig,
there was not a possibility. Being a novice manager, I was drawn to working at a place where the organizational structure was obvious and there weren't 20 other players with opposing viewpoints.
Because everyone in the club has the same goal, I can make decisions and things move rapidly."