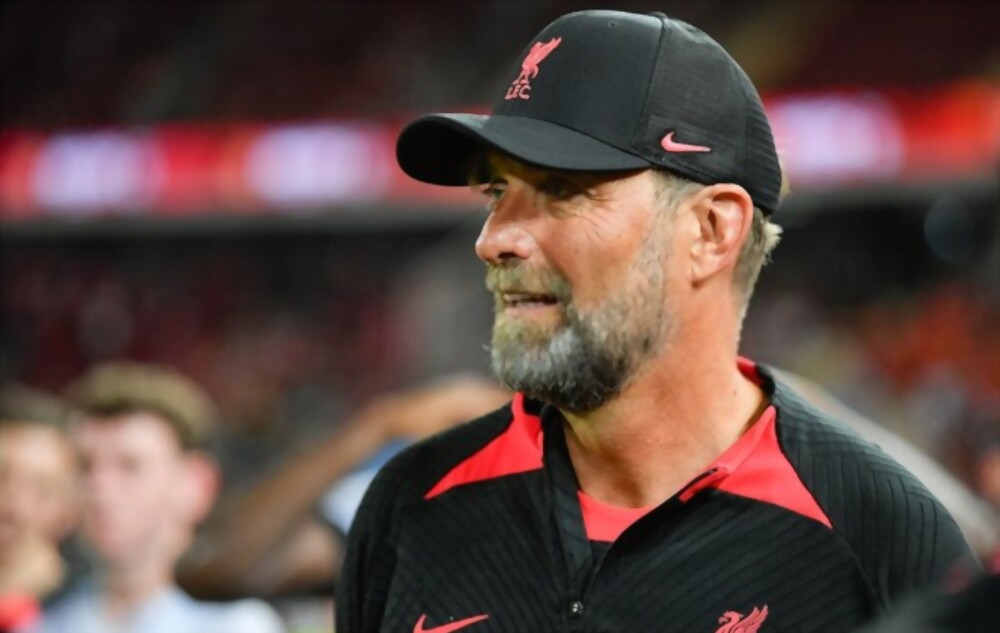 The "brutal way" in which Liverpool manager Jurgen Klopp thought his team destroyed struggling Leeds United was their greatest performance of the year.
Mohamed Salah and Diogo Jota both scored twice as the Reds scored six goals from seven shots on goal. This season, Klopp's team has defeated Bournemouth 9-0 and Manchester United 7-0, but according to the German, their greatest performance came at Elland Road.
"I believe we made a lot of mistakes, [scoring] amazing goals, and our counter pressing was the finest in decades, which is what I want to say. My favourite moment was in the 92nd minute when four of my players rushed the unfortunate Leeds player with the ball."
Despite Monday's long-awaited victory, Klopp's team has had a challenging season, as seen by their eighth-place standing in the standings. Although at the moment their chances of breaking into the Champions League are poor, they are still in the race for European football next season, with seventh place likely to qualify them for at least some participation.
Liverpool's victory against Leeds was their first since their loss to Manchester United in early March, and it demonstrated that they still possess great ruthlessness despite their poor season results.
According to the on-field and video assistant referee officials, Trent Alexander-Arnold's use of his arm to block a ball from Junior Firpo before setting up Cody Gakpo's first goal was not prohibited, although there was some dispute around it.
The victory in West Yorkshire followed a significantly improved performance in their last match against the league's top-ranked Arsenal when they rebounded from a 2-0 deficit to tie despite a missed penalty by Salah.
Klopp continued, "You need stability to play excellent football. Defending is the only way to maintain stability, but when you are in this sort of negative flow—if we can use that term—you end up making bad choices.
"I believe that to play well, attacking must be our top priority. If we respond at the right time, we may be more offensively focused. I don't know why in other games previously our counter-pressing hasn't worked as effectively, but tonight it worked. Against Arsenal, it worked well in the second half."
The German manager is unsure if Liverpool will be able to finish in the top four this season
Under Klopp, the Reds have made a successful late drive for Champions League football previously; in 2020–21, they finished third by earning 26 out of a possible 30 points.
Klopp, though, refused to guess whether his team can repeat that accomplishment and finish in the top four this season.
"The fact that they [the teams above] are a little bit further away, in my opinion, is a little bit of a concern between this season and that season. I don't know where could end up in the standings, but we need to watch every game to learn.
The games are really important. If we are unable to accomplish anything this season, we must build on our strong showings in the final stretch. I don't know whether we can come close to our results before, but I don't believe it's that crucial. I want to see us continue to have the same level of motivation and comprehension as we had tonight."