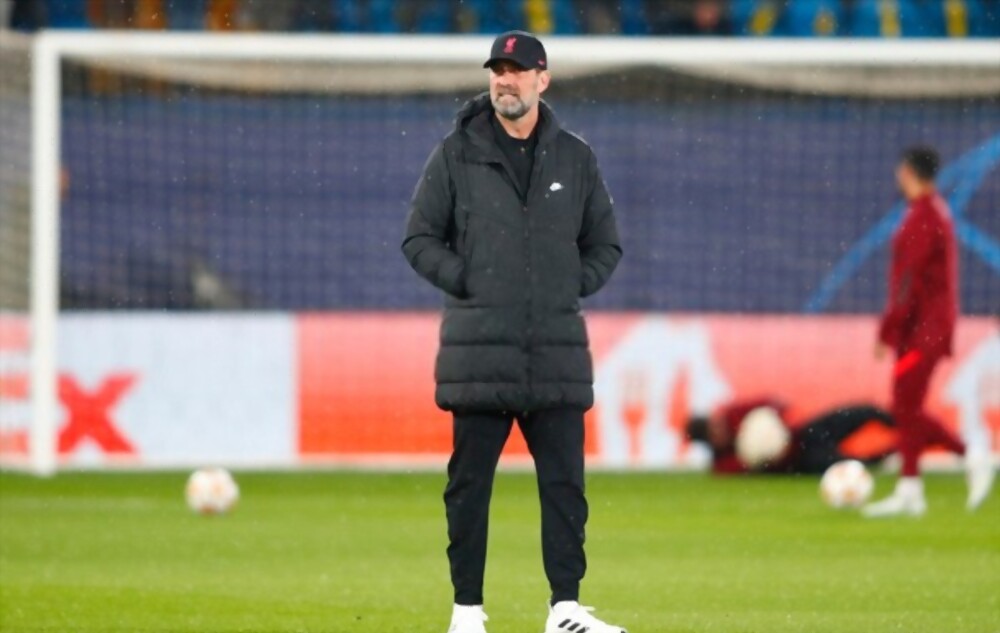 After Liverpool's loss to Manchester City on Saturday, Jurgen Klopp attempted to put football out of his mind when he arrived home, however, he was unable to.
He stated that when he's at home, he wants to switch his mind off of football. "We returned home early since there was a ton of football on television that afternoon, including Chelsea's match against Aston Villa and Bayern Munich's match against Dortmund. That pretty much sums it up —one I had to see and one I wanted to."
Klopp waited until Sunday morning to review Liverpool's defeat at the Etihad Stadium, as is customary for him.
"It would have been difficult to see, even though the results are now final," He goes on to say about the performance, "The second half was quite difficult to swallow."
Only four of the German manager's players—Alisson, Jordan Henderson, Fabinho, and Cody Gakpo—performed admirably at the Etihad Stadium, in his opinion. The morale of his team may suffer as a result of such open criticism, but Klopp claims that his players' response was one of agreement.
"Not one of my players in the locker room doesn't care," he claims, "because they all feel highly accountable for everything. I stated what I said, maybe I forgot Diogo [Jota] since he played an OK game as long as his legs were there after the long ailment he had," Klopp said.
"However, in practically every other position we held ourselves back, which isn't helpful. Four and a half OK performances are not enough for us to play. All of the performances were mediocre, and you cannot play against City like that.
That kind of play is not permitted in the Premier League. We get ready for the next opponent, who will need everything we have to offer.
We want to stand up for one another and go through this together. However, we also need positive experiences, and the last one we had there was terrible because we had played there so frequently and were so intensely competitive, but on that particular day, we weren't."
The case involving Manchester City is over, and as Klopp himself notes, there isn't much time left until the next obstacle. Next up comes a trip to Chelsea, a match that will serve as a stark reminder of how far Liverpool has fallen from their preseason heights.
Liverpool and Chelsea both participated in two domestic cup finals last season and finished comfortably in the top four, but both teams have fallen well short of such criteria in the past year.
When asked if it seems strange that Chelsea and Liverpool are playing one other from positions of 11 and 8, respectively, Klopp responded, "Yes, but it's also the truth. We both deserve our current positions. We have the chance to change, we must change, and we cannot continue to repeat "the same again and again" while keeping our eyes closed."
The fact that Chelsea, Manchester United, Brighton, Brentford, and Fulham all lost over the weekend was somewhat right for Liverpool; this makes the chore of getting back on track much more pressing.
Liverpool's remaining fixtures…
April 4: Chelsea (away) – Premier League, 20:00
April 9: Arsenal (home) – Premier League, 16:30
April 17: Leeds (away) – Premier League, 20:00
April 22: Notts Forest (home) – Premier League, 15:00
April 26: West Ham (away) – Premier League, 19:45
April 30: Tottenham (home) – Premier League, 16:30
May 3: Fulham (away) – Premier League, 20:00
May 6: Brentford (home) – Premier League, 17:30
May 13: Leicester (away) – Premier League, 15:00
May 20: Aston Villa (home) – Premier League, 15:00
May 28: Southampton (away) – Premier League, 16:30