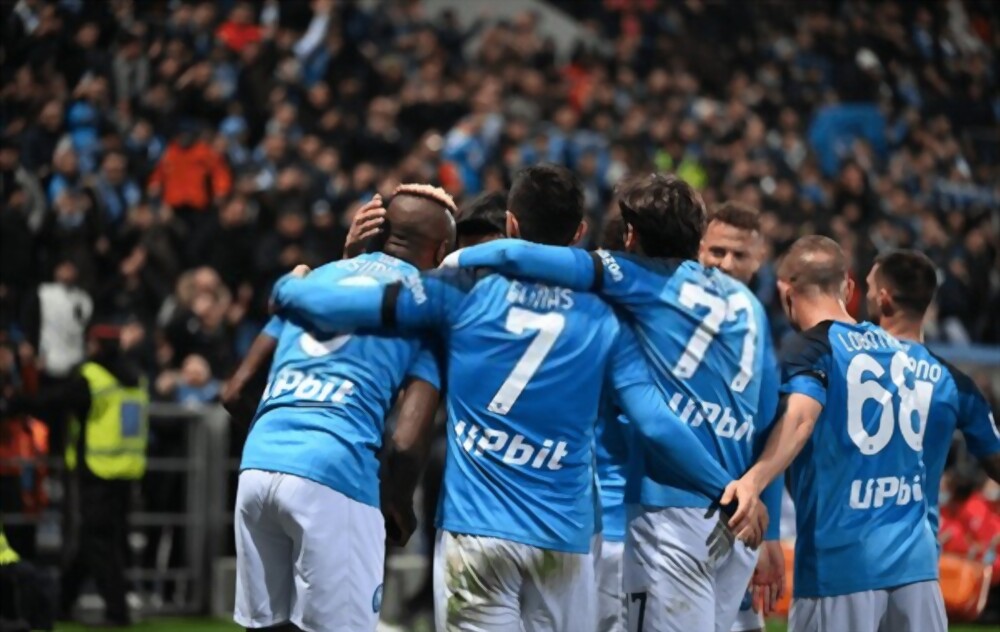 Even though Napoli moved to possibly one win from winning the Serie A title on Sunday with a last-second 1-0 victory against Juventus, manager Luciano Spalletti claimed it is still too early to celebrate.
Days after being eliminated by AC Milan from the Champions League, Giacomo Raspadori's injury-time goal gave Napoli a 17-point lead.
Spalletti's team would win the title for the first time since 1990 if Napoli defeated local rival Salernitana on Saturday and Lazio lost at Inter Milan the following day.
"We still have a ways to go, so we need to wait before popping any bottles," remarked Spalletti. "They performed great, and it wasn't simple to do so soon after being eliminated from the Champions League. We couldn't have accomplished much more tonight, in my opinion."
Napoli will win the league, the peak of Spalletti's career in which he rose from lower league football as a player to the top of the Italian game, blocking a dreadful collapse in the final seven games of the season.
It would be his first league championship since the two he won with Zenit Saint Petersburg in Russia in 2010 and 2012, and his first trophy in a top league since an Italian Cup with Roma in 2008.
"It's really quite satisfying to be here," the 64-year-old stated. "It's been harder for me to get here than for those who started from a higher level, those who gained respect from their playing careers and had the chance to lead a top club from the beginning."
Match statistics: Juventus vs. Napoli
Possession
Juve – 35%
Napoli – 65%
Shots
Juve – 7
Napoli- 17
Shots on target
Juve – 4
Napoli – 6
Corners
Juve – 3
Napoli – 6
Fouls
Juve – 15
Napoli – 11