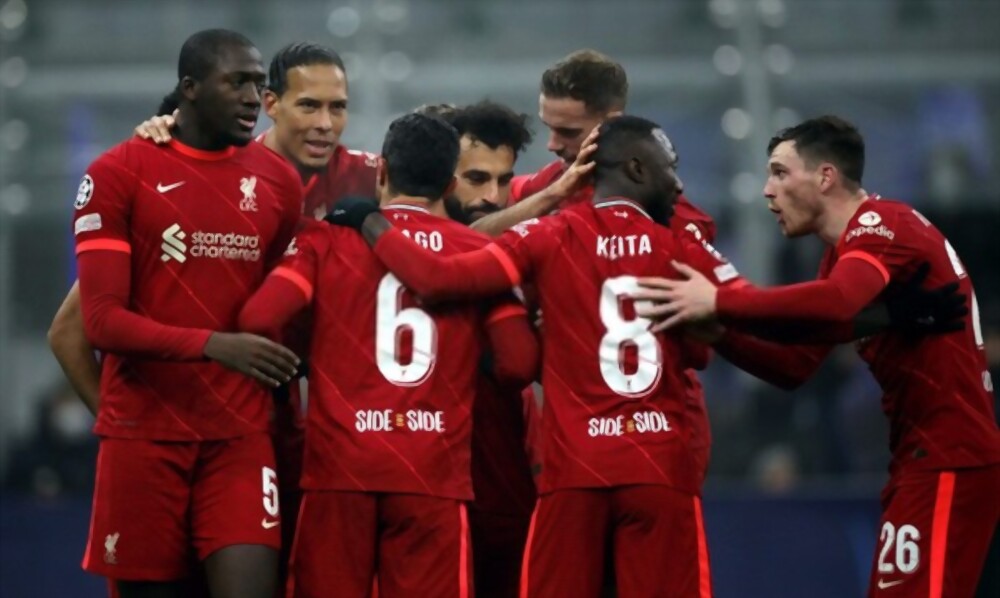 Jurgen Klopp, Liverpool's manager has stated that despite their fifth consecutive victory, their hopes of making the Champions League for the next season are not realistic.
With only four games remaining, the in-form Reds fell four points short of fourth-placed Manchester United after Mohamed Salah's penalty sent Fulham packing at Anfield.
United, though, has two games left before fifth-placed Liverpool, including one on Thursday against eighth-placed Brighton (kickoff: 20:00 BST).
Liverpool has more points from its previous six games than any other team, including league leaders Manchester City, although Klopp downplayed his team's prospects of slipping into the top four.
"No. Although I don't feel that way, it doesn't matter." When asked whether finishing fourth was now realistic, the Reds manager responded, "It's about probability. We have no chance if Newcastle and Manchester United win every game. Brighton would surpass us if they won every game. That is the circumstance. All we need to do is keep winning and see where it leads."
"At the moment, I approve of our course of action. We simply need to keep moving forward, and when the time comes, we'll look at the table and take what we can."
For the eighth straight home game, Salah scored, helping Liverpool keep up their strong late-season success. After Issa Diop fouled Darwin Nunez in the 39th minute, the Egypt forward beat Bernd Leno from the spot.
Alisson, a Brazilian goalkeeper for Liverpool, made a spectacular one-handed save in the 77th minute to deny Carlos Vinicius a goal.
Liverpool had several chances to extend their advantage before Fulham made a threat after the break, but despite Trent Alexander-Arnold and Luis Diaz being in excellent form, they were unable to do so.
The Cottagers are now still on track to finish in the top 10 for the first time since 2011–12.
Salah's incredible scoring streak continues
Salah has now scored 99 goals in all competitions at Liverpool's illustrious home.
He previously missed penalties against Bournemouth and Arsenal, but he has now scored them in consecutive matches to keep Liverpool's winning streak going.
Liverpool may have given themselves too much to accomplish in terms of securing a top-four place with only 12 points left to play for, but Klopp's team is undoubtedly concluding the season well.
While Diaz received appraisal for his work in a move that saw Salah fire over the bar in the second half, Alexander-Arnold, who has faced criticism this season, was at his outstanding best, recording three attempts with one on target.
The Reds secured their first clean sheet victory since defeating Manchester United by 7 goals on March 5, although the thrills and spills of previous performances were absent on this occasion.
Bobby De Cordova-Reid came perilously close to tying the score in the 94th minute, but Liverpool was ultimately able to enjoy another victory.
Is Liverpool frightened of Fulham?
Fulham battled the Reds all the way, and if not for Alisson's two outstanding saves to deny Vinicius, they may have brought something back to London.
Alisson heroically stopped Vinicius inside the six-yard box after having earlier stopped the striker with a diving stop as Fulham put the game away. Although Harry Wilson was also active against his old team, Fulham has now lost eight of their last ten games overall while winning the other two.
The Cottagers' first season back in the Premier League has still been outstanding despite that challenge, and in our opinion, they were the superior performing team at Anfield in the second half.
However, this was their third straight loss, and manager Marco Silva, who called the penalty call "embarrassing," will demand that the season does not end prematurely for them.