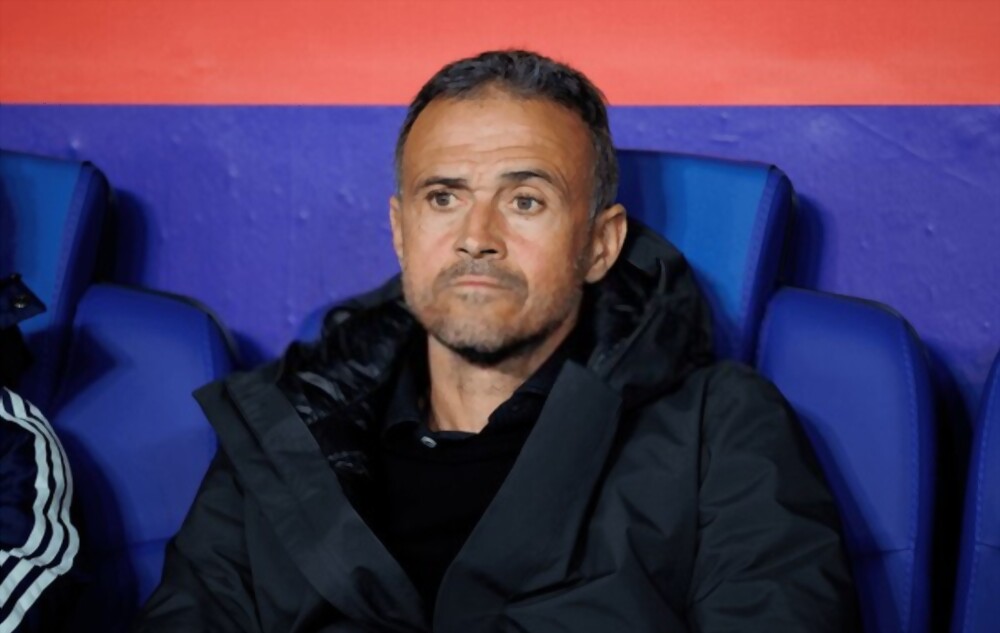 Luis Enrique is in London to speak with Chelsea about the open managerial position following Graham Potter's dismissal on Sunday. The Blues hired Potter's deputy Bruno Saltor as interim manager while Todd Boehly-Clearlake conducted a comprehensive search for the third manager in 10 months.
Enrique has made efforts to become the newest head coach at Stamford Bridge, where a few applicants have previously received consideration.
The Blues are stepping up their efforts even though they haven't made an appointment yet since they have a Champions League quarterfinal matchup against Real Madrid coming up.
Mauricio Pochettino, Julian Nagelsmann, and foreigners Ruben Amorim and Oliver Glasner are now among the candidates for the position.
Enrique, who hasn't been a manager since he left Spain after their World Cup defeat, has been outspoken about his desire to transfer to a new league, saying: "I follow above all the Premier League because I would like to go to England to work. I wouldn't go to just any team other than one that could achieve significant things, which substantially decreases the number," he continued.
"Since there are so many contenders for the position, I'm not very excited about it. I would join a team that has potential. That does not mean that it will stop me from potentially working there, though."
Enrique managed one of the best squads in history while at Barcelona, where he enjoyed enormous success. But his devotion to the Premier League goes back further than that.
"I'd like to manage in England at some time," he revealed in 2013 "My wife, however, is from Barcelona and enjoys the sun, so she wouldn't enjoy the weather in England. The team and the type of football they play would determine my move."