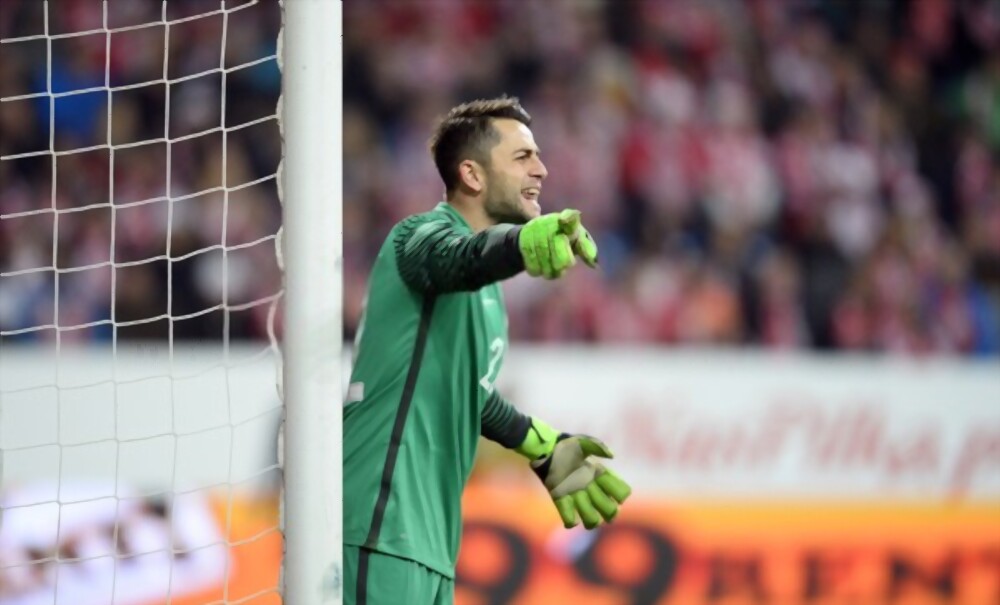 West Ham's goalkeeper Lukasz Fabianski suffered a fracture to his cheekbone and eye socket during their 4-0 victory over Nottingham Forest on Saturday.
The injury occurred in the 69th minute when Fabianski's face collided with the knee of Forest defender Felipe. Fabianski was substituted with Alphonse Areola.
Although the extent of Fabianski's absence is unclear, there are concerns that he may require surgery.
"We don't quite know whether it'll be operated on or heal itself, or a time-span at the moment," Moyes said of Fabianski.
"I'm waiting, but I couldn't give you an answer. We've had the surgeon's report back but I think there's a decision to make as to whether it's surgery or natural healing.
"It's huge for us and obviously huge for the goalkeeper as well. At the stage of his career for him as well."
In the meantime, Areola is expected to replace him as the Hammer's goalkeeper when they face Manchester United in the FA Cup on Wednesday.
David Moyes has used the Frenchman in cup games this season, playing in 13 matches.
Following the team's dominant performance against Forest, Moyes was relieved to secure a much-needed victory amidst mounting pressure.
West Ham's position had become precarious, having finished seventh last season but becoming embroiled in a relegation battle this year. The win saw them rise to 16th place in the table, two points ahead of 18th-placed Everton.
The coming weeks will bring significant challenges, with important matches scheduled against Brighton, Aston Villa, Manchester City, and Southampton. Additionally, the Hammers will resume Europa Conference League action when they take on Cypriot side AEK Larnaca next month.
Fabianski's injury is a setback for West Ham, and Moyes must find a way to keep the team performing at a high level in his absence. The team will be hoping for a swift recovery for their experienced goalkeeper.