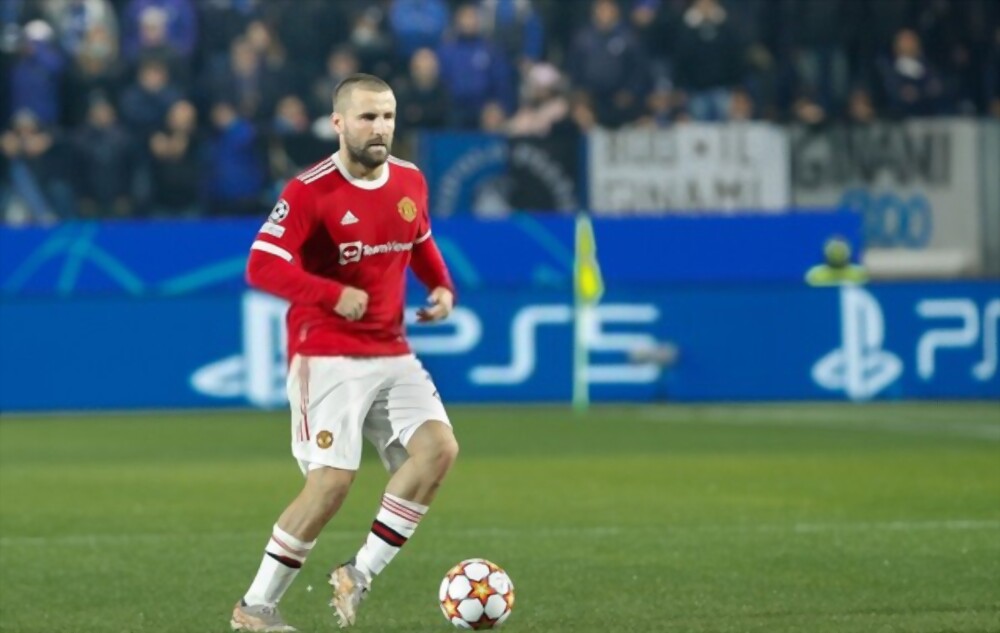 In their 2-0 loss against Newcastle, Luke Shaw, the Red Devils midfielder, admitted that they were defeated due to a lack of "passion, desire, hunger, and attitude." He called the manner of their defeat "unacceptable."
In an uneven contest, goals from Joe Willock and Callum Wilson in the second half propelled Newcastle to an amazing 2-0 victory and allowed them to pass Erik ten Hag's team to go up to third in the Premier League.
Shaw stated, "I don't think they won on talent today; I think they won on emotion, want, hunger, attitude, and they had better motivation than us and that can't be possible. Every time we lose, it seems like I say the same things. It's not right. That can't be doable at Manchester United."
Although United's chances of finishing in the top four were adequately hurt by the final score, the Devils were in the details as Newcastle recorded an XG of 3.54 compared to Man Utd's 0.54 and the home team produced 134 sprints as opposed to the visitors' 93
Ten Hag, the manager of Man Utd, was also disappointed with his team's mediocre performance.
"Luke Shaw was correct," he remarked, "I saw that Newcastle wanted the victory more. They had more desire, emotion, and determination. They were better today, much as I hate to say it, particularly in terms of perseverance, passion, and desire. This week, they aimed for additional victories. They succeeded as a result.
We had our chances, but you have to pursue your goals with the same determination they did. It wasn't adequate. We gave them far too many opportunities. We were better in the past. You must play every game with all your might and be hungry, and our offensive performance today was poor."
After defeating Newcastle on February 26 to win the Carabao Cup final, United has gone three Premier League games without scoring a goal, losing 7-0 at Liverpool, drawing 0-0 at home against Southampton, and again losing this Sunday.
Man Utd's remaining Premier League fixtures
April 5: Brentford (home) – Premier League, 20:00
April 8: Everton (home) – Premier League, 12:30
April 16: Nottingham Forest (away) – Premier League, 16:30
April 27: Tottenham (away) – Premier League, 20:15
April 30: Aston Villa (home) – Premier League, 14:00
May 4: Brighton (away) – Premier League, kick-off 20:00
May 7: West Ham (away) – Premier League, kick-off 19:00
May 13: Wolves (home) – Premier League, kick-off 15:00
May 20: Bournemouth (away) – Premier League, 15:00
May 28: Fulham (home) – Premier League, kick-off 16:30
TBA: Chelsea (home) – Premier League