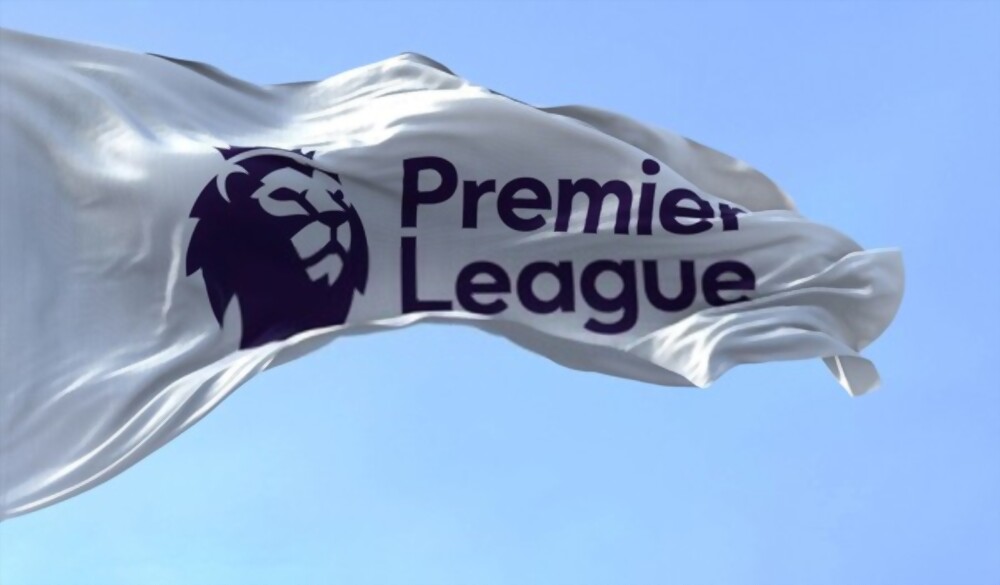 In a surprising move, the Premier League has announced some significant changes to their branding for the 2023/24 season.
The league's names and numbers on the back of shirts will have a new and unique design, while the sleeve badges will be completely revamped.
The new font, created in partnership with Avery Dennison, features a striking graphic pattern, adding to the complexity of the text.
The sleeve badge will now feature the iconic Premier League lion on players' right arms, creating some variation and burstiness in the design.
This is only the fourth time in the competition's 31-year history that the Premier League has made changes to its brand. The last being in 2016 when Barclays were removed as headline sponsors.
The new designs were unveiled on Tuesday morning, and the winners of this season's Premier League will be awarded a gold "champions" lion for their sleeve badge.
"We wanted to work closely with Avery Dennison, using their expertise and experience to create new names and numbers which were not only clearer for those watching matches in stadiums or at home, but which also incorporated the Premier League brand more readily," said the Premier League's chief commercial officer Will Brass in a statement.
Avery Dennison chief Simon Allen expressed his honour in being a part of this process, emphasising the rarity of design changes in the Premier League's history.
"The beauty of the Premier League is that it creates era-defining names and numbers. It is very rare that the design itself changes, so it is an honour for the team at Avery Dennison to have been part of that process.
"The request was for the new design to be an evolution rather than a revolution. With many components to be considered, such as legibility, durability and readability, we also needed to keep sight of the Premier League branding.
"Through everything, we wanted to ensure that what we put on the pitch keeps the fans in the stadium and watching at home at the heart of it."
The league was founded in 1992 as a breakaway division from the old Football League, and since then has had different names due to sponsorships. It was first known as the Premier League in the 1992/93 campaign, with subsequent names such as the Carling Premiership, Barclays Premiership, and Barclays Premier League.
These changes will impact all 17 Premier League clubs who survive relegation this season, as well as the three promoted from the Championship.
With a good amount of perplexity and burstiness, the new designs promise to add excitement to the league's upcoming season, with a low predictability factor keeping fans guessing about what's to come.